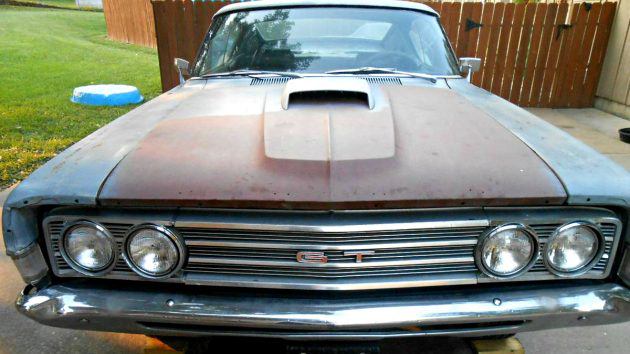 Let's face it, just about anything that left the factory with a 428 Cobra Jet V8 is a hot commodity. Originally propelled by a 428, this '69 Torino is missing its original drive-train, and thankfully the price reflects this concern. All too often Factory big block cars missing their engines can be gravely overpriced, but this Torino GT is actually attainable, although needing a complete restoration. Offered for $5,000 this Ford could be your long term big block dream come true. Check it out here on craigslist out of Topeka, Kansas. A big thanks to Barn Finds friend "Mike F" for this Cobra Jet find!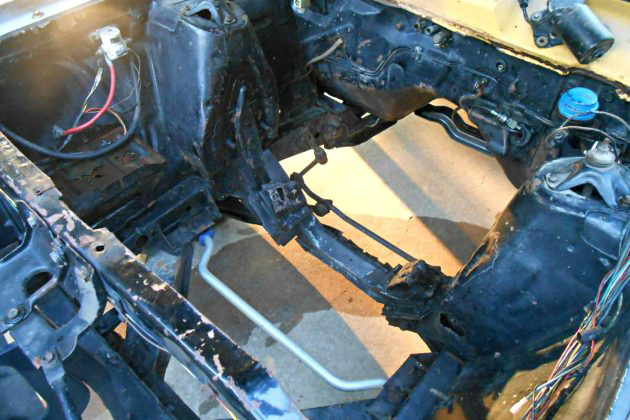 Right in that open void lived a 428 Cobra Jet engine mated to a C-6 automatic transmission. Unfortunately the original drive-train is lost to history, but with some time and patience, a 428 could certainly be sourced for this project. The seller has run a Marti report on this Ford to ascertain the information on this once great muscle machine.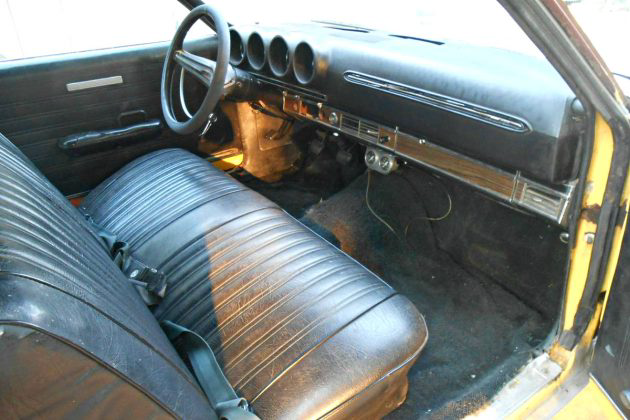 Having either survived really well, or having been restored along the way at some point, the interior is in very reasonable condition. The dash appears crack and flaw free, and there is a lot to work with if you chose to do a full restoration.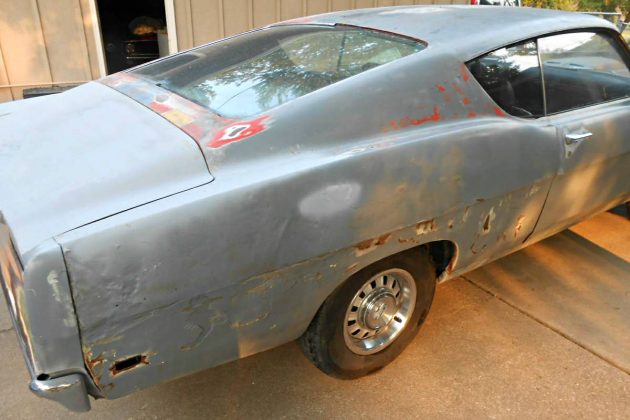 Simply looking at the door jambs tells a lot about the history of this Torino. Having left the factory in Royal Maroon paint, this Torino has also been red, yellow, and currently primer in its lifetime. Thankfully there is not a tremendous amount of rot in this car, but there is some rust and body damage to contend with. The passenger rear quarter has definitely been hit, and was poorly hammered out be an amateur. Also the paint/filler is incredibly thick on that quarter as well. The passenger wheel arch looks mostly rust free, and the rocker looks decent as well. The driver side wheel arch suffers with rot that bleeds down into the rocker region. There is also a large hole in the rocker that was rust induced.  Both lower wings of the front fenders have rust, but beyond that the exterior appears quite reasonable. There is some minor under body rust that isn't terribly alarming, but definitely needs attention. The inner fender/front foot well area has a hole on both the driver and passenger side. Also the front edge of the floor pan to the foot well area has some rust as well. The rest of the floors, rails, and trunk are all very solid making this Torino a fair enough restoration candidate. Although not perfect, some have started with much worse candidates to restore. Being a factory 428 Cobra Jet certainly makes this muscle car a worthwhile project. Would you take on this Big Block project?