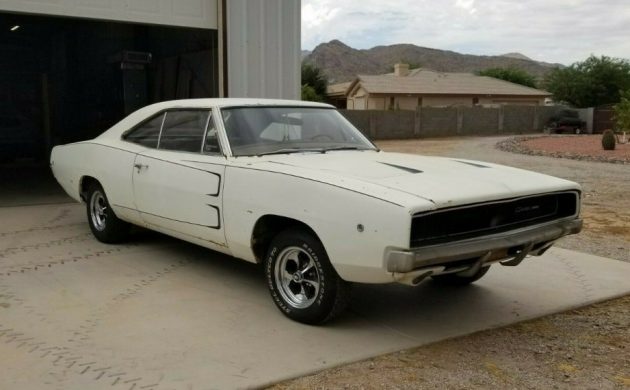 It isn't unusual to find 1968 Charger project cars riddled with rust, but that isn't the case with this car. Below that tired exterior is a structurally sound classic that could conceivably be restored in a home workshop. It has received an engine upgrade that has the potential to grab your attention the moment that you bury your right boot. It is no wonder that the Charger has generated its share of interest since it was placed on the market. It is located in Litchfield Park, Arizona, and is listed for sale here on eBay. Bidding has reached $10,900, and the reserve has been met.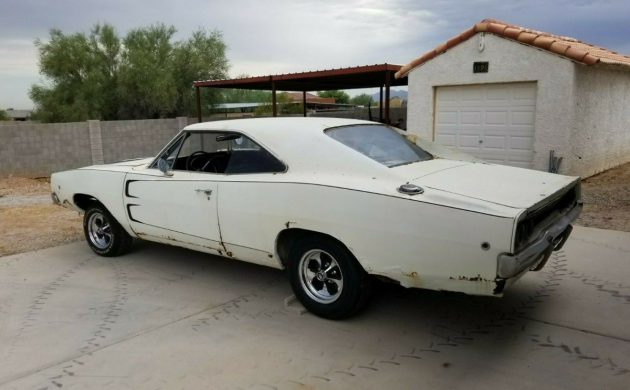 I'm not going to pretend that a quick buff and polish is going to return this Charger to its best, because you can all see that it needs a bit more than that. There is rust visible, but it is nowhere near as bad as we've seen on some Chargers that have crossed our desks here at Barn Finds. As usual, we're talking about rust in the lower rear quarter panels and the rockers, but it is all repairable. It appears as though there might be a small amount appearing around the back glass. If this is right, then that is also pretty common. There are some small spots visible in the bottom corners of the doors, but those should be able to be fixed with some patches. The owner provides some clear photos of the floors, and these feature little more than some light surface corrosion. The trunk pan has some rust-through in a couple of spots. These areas could be addressed with patches, but I would be inclined to bite the bullet and replace the pan entirely. Some of the trim and chrome is also looking tired, but I think that the grille could successfully be restored. All of the glass is present, and it appears to be in good condition.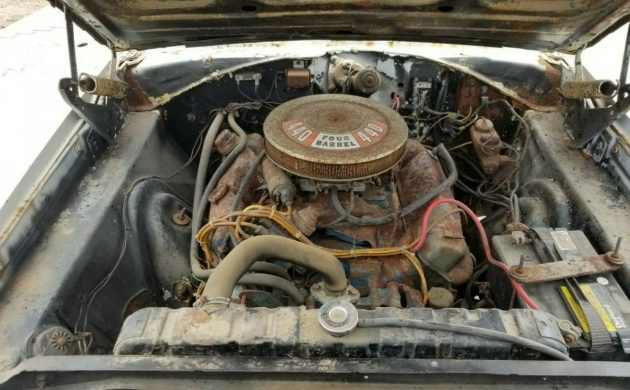 The Charger isn't a numbers-matching car, because it originally rolled off the line in Hamtramck, Michigan, with a 318ci V8 under the hood. That has gone the way of the dodo, and in its place, we find a 440ci V8. The Charger also features a TorqueFlite transmission and power steering. The Dodge doesn't run or drive, and given the fact that the brakes don't work, it doesn't stop either. However, it does roll freely. This means that loading it onto a trailer should be a doddle. The engine looks a bit on the corroded side, and the owner doesn't indicate whether it turns freely. Another thing that isn't apparent is the specifications of the 440. It does wear a set of headers and a dual exhaust, but that's about all that we know. Still, if the engine can be returned to good health, it would be more than capable of delivering 375hp or more. That would make the Charger one fast beast in a straight line.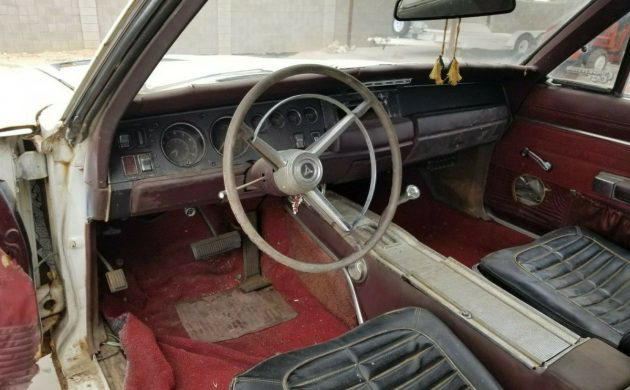 Given the external appearance, the interior of the Charger holds no real surprises. It is nicely equipped, but it will require some work to return it to its best. It does appear to be mostly complete, although there is a hole where the radio should be. The Rally gauges appear to be in good condition, while I think that the console could be restored. Beyond that, this is an interior that will need the works. This is not going to be a cheap proposition because it will need to include a dash pad. I think that it's pretty safe to say that there will not be much change from $3,000, but the interior will present beautifully once the work is complete.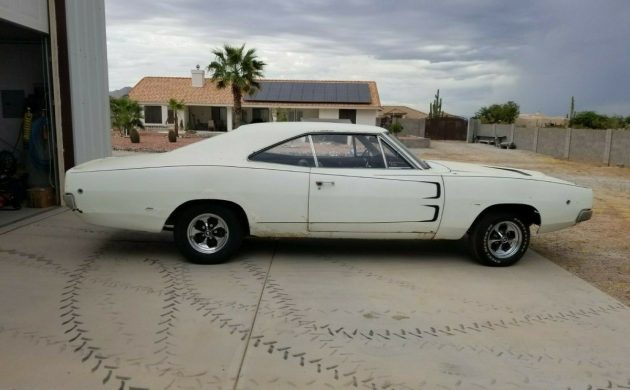 If you were to go out tomorrow with a cool $30,000 in your pocket in search of a tidy and roadworthy '68 Charger, you would almost certainly be going home feeling disappointed. They are out there, but they are also a rarity. Add another $10,000 to your cash pile, and you might just get lucky. However, if you want something that will turn heads, then you'd better have at least $60,000 at your disposal. This one isn't going to threaten those sorts of prices as it currently stands. However, there is no reason why it couldn't if it received the attention of the right person. Could that person be you?