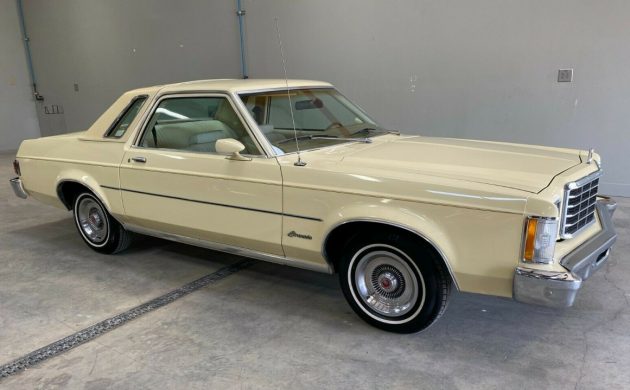 There are 4 days remaining in the auction for this 1977 Ford Granada. The car is claimed to only have traveled 44,000 miles since new. The car is well equipped with its factory 302 cubic inch V8 engine and it is still sporting its original wheel covers. The only thing hold this car back is that it is sitting next to an orange Corvette in the dealer's showroom. Who would buy this car when you could have that Corvette?  What a contrast! However, you may have always wanted a 1977 Ford Granada. This one can be seen here on eBay. It has a current bid of $4,950. It is located in Gadsen, Alabama where it was bought new in the summer of 1977.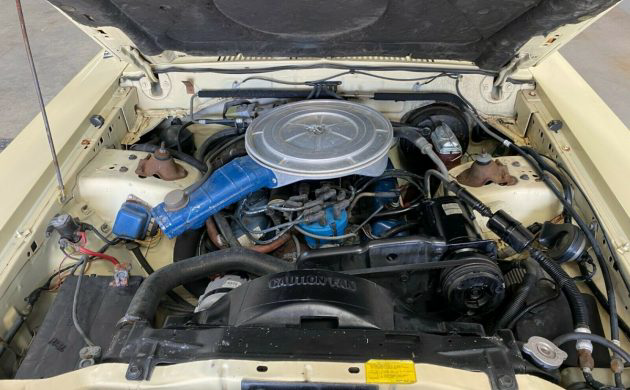 The Granada is being sold at no reserve and looks very clean. The factory 5.0 liter engine is probably the same 2 barrel carbureted V8 engine that came in the Mustang II. I think that engine was rated at 135 horsepower. This car has air conditioning and a column shifted automatic transmission. The Granada was sold new at Jim Skinner Ford in Alabama and has a production date of March 1977 on the data tag. The dealer states that the car comes with paper work and documentation.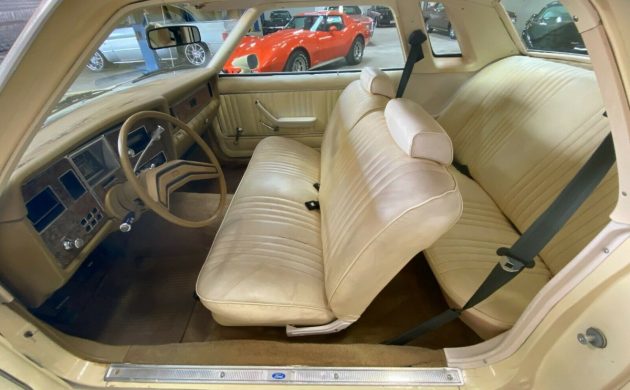 The car appears to be original condition and has manual windows and door locks. The bench seat on this 2 door has plenty of room to slide over when going around corners and even the carpet looks nice. The seller states that the car has new tires. I had a good friend in college that drove a Ford Granada. It was dependable but he never had much luck with the ladies driving it. We normally took my 1979 Pontiac Trans Am when we wanted to go cruising. Needless to say, I don't have any sentimental attachments to Granadas!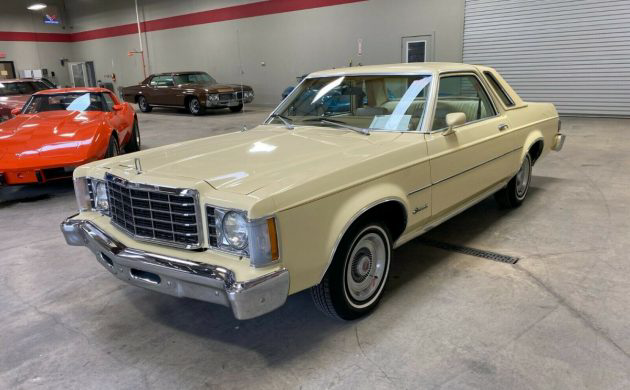 Overall, this is a survivor and quite the cream puff. The car looks solid and rust free. While the color combination is not the most exciting, it is a something that you don't see everyday. Personally, I wouldn't want to see it every day but to each his own! I am curious who is bidding on this car and what there intent is after they own it.