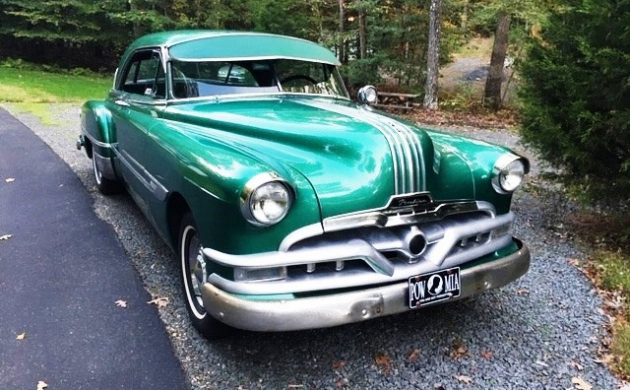 Spring calls classic cars from the barns and garages out into the sun and onto the roads. Looking for something fresh to surprise your friends at the cruise-in? Need a turn-key ride because your plan to complete a restoration or big project over the winter months suffered delays? Whatever the reason, this Pontiac stands ready to green up your Spring and get your Cruise on. With up to 122 HP on tap, Pontiac's 1952 lineup offered power to match its bold styling. Pop the hood on this 1952 Pontiac Catalina near La Plata, Maryland and you'll find a whole other level of power. A (presumably Chevy-sourced) 454 cubic inch big block V8 spins a good old-fashioned four-speed manual transmission. The listing on Facebook Marketplace asks $11,700 for the stock-appearing Catalina with the heavy right hook.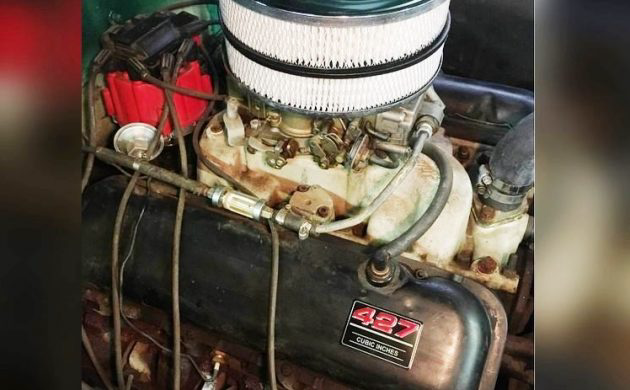 The "427" badges appear "just for fun," according to the seller, though "428" might have been more fun to evoke a big-inch Pontiac motor. Maybe one of our GM experts can identify the intake and carburetor used here, but the HEI-style distributor suggests a mid to late 1970s motor. If you don't have the only stock-appearing early '50s coupe with 454 power on your block, at least you'll have the only double-stacked air cleaner. If that arrangement clears the hood, imagine what other interesting induction systems might fit.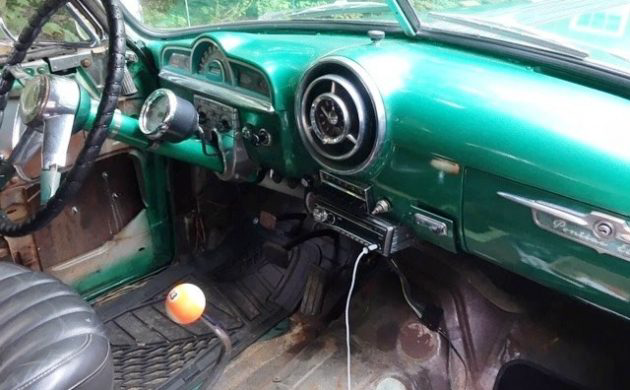 The billiard-ball shift ball certainly fits the '50s vibe. Black power bucket seats and the single-DIN audio screwed to the bottom of the dashboard add modern functionality. With the mechanical bits largely sorted and ready to rip, the car needs an interior, a problem some would consider optional, especially when Spring is in the air. Some rust holes in the floor will need attention as well.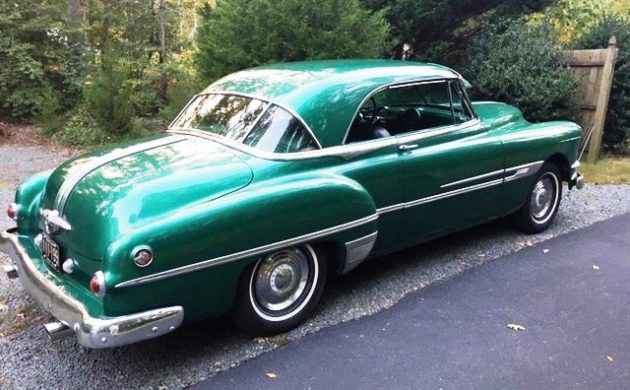 A new dual exhaust system dumps spent gasses beneath the shiny chrome bumper, but not even a V8 rumble from those twin chrome tailpipe extensions would suggest a 454 powers this hardtop Catalina. With a complete 12 volt conversion, new tires and alternator, and more, this Pontiac is ready to get on down your favorite roads. Would you suspect a big block 454 powers this tidy-looking Pontiac?