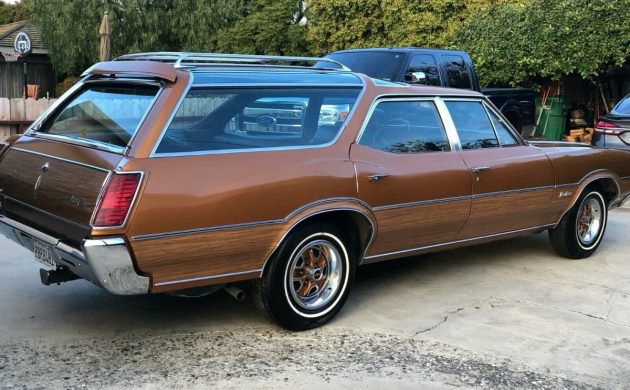 Not only is California a great place to enjoy a classic car, it's also a premium location to shop for one. Check out the original paint on this Vista Cruiser! It's not perfect, but this it's closer than any any station wagon has a right to be after more than 40 years of service. A life-long California resident, this 1972 Oldsmobile Vista Cruiser Located in Tustin, California features a host of new parts and desirable options including air-conditioning and the 455 cid (7.4L) V8. Bidding here on eBay has surpassed $15,000, and why not?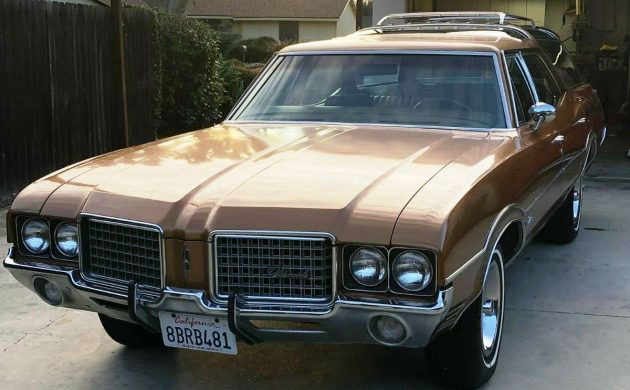 Compared to a new SUV the Oldsmobile packs nearly 100% of the SUV' s utility, weighs 1000 lb less, delivers comparable performance and handling, and looks about ten times cooler. Navigation? Stick your phone to the windshield and hit the road; it will work better than 80% of the factory Nav systems without blocking your climate or radio controls. All wheel drive? Try Snow Tires, buttercup. Plus, if you take care of this wagon it can accumulate miles while appreciating in value. Meanwhile your new SUV lost $5000 when you shifted into Drive at the dealer, and only goes down from there. However, in the area of Big Brother devices, the new SUV wins. If you're texting when Grandma steps in front of your Vista Cruiser, she's toast.
The listing includes the car's original window sticker, showing options like the 455 engine for $193 , $245 Am-FM-Radio, $36 Power Tailgate, $418 Air Conditioning, $43 Superlift Rear Shocks, $45 anti-spin rear axle, and $65 Cruise Control for a total of $6156.26. Power Brakes and Steering were standard equipment on the Vista Cruiser. Parked since 1985, it's been restored to driver condition with many new parts.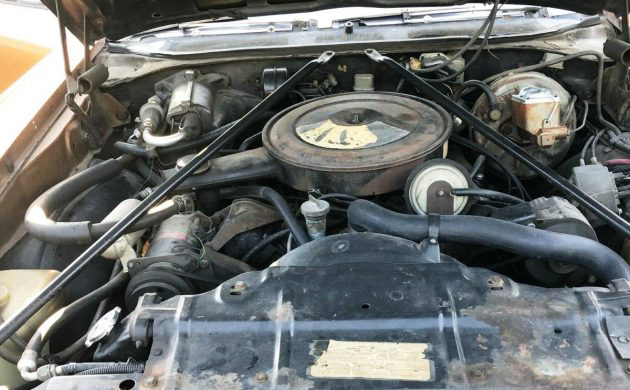 The L75 455 feature heavy-duty cooling and other upgrades. This one's pretty close to the 1969 Vista Cruiser on That '70s Show; maybe a rabid fan or two will bid. Any kid from the '70s knew the Vista Cruiser's tinted glass roof panel made it the coolest wagon around. Thanks to lov2xlr8.no for some details. What's your top bid for this stylish and practical retro-SUV?