NEW YORK CITY?! I can hear that old Pace Picante Sauce commercial now, your salsa is made in New York City?! – as a bunch of grizzled cowboys sit around talking about salsa, which is weird enough. I'm guessing that a few of you will be saying 2006?! Yes, this is a 2006 Pontiac GTO and it's here because it's an incredible survivor with a mere 468 miles on it. It can be found here on the Sky Motor Cars website with an asking price of $29,980. $29,980?!!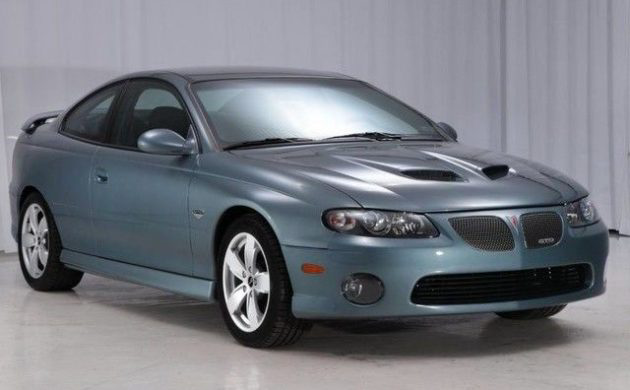 This car has a few things going for it, not the least of which is only having an incredible 468 miles on it. I drive ten times that number of miles every year on average so for a car that's over a dozen years old to have fewer than 500 miles on it is cool. I could be wrong, but I'm guessing that someone bought it thinking that it would be a good investment because 2006 was the last year for Pontiac's GTO and it wasn't long before Pontiac itself would be gone. A last-year car is often collector fodder, or at least something to watch for. This car, as you can imagine, looks pretty much as nice as it was when it snuck off the showroom floor in 2006, as much as a 400-hp, tire-burning monster can sneak anywhere. I have a limited edition car that I bought in the early-2000s thinking that it would be a good investment but it hasn't quite panned out yet. Even though it's 17 years old now it has a whopping 24,800 miles on it, not exactly in the same league as this ultra low-mileage GTO.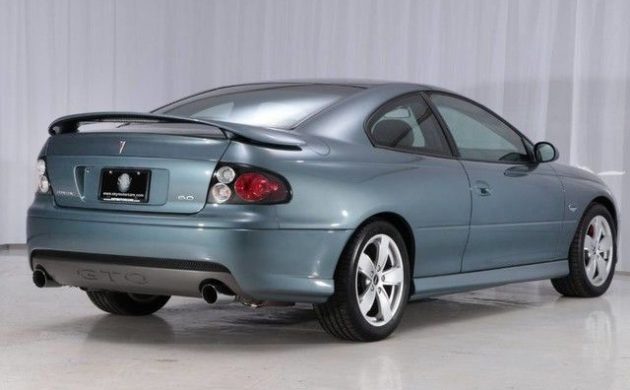 This wasn't some badge-engineered front-drive car. Well, it was basically a Holden Monaro under the Pontiac skin so there was some badge-engineering going on, but it's a solid 400-hp, 6-speed, rear-wheel-drive car and they were fast. It's just a few tenths of a second "slower" than my Cayenne Turbo is from 0-60 and that's nothing to sneeze at. It's still under 5 seconds in a 0-60 run. It has somewhat of a 1990s/2000s jellybean look to it, but that's ok. Most vehicles are dated according to the period in which they were made and that's what makes this hobby so fun. If everything looked the same, good grief, what a boring world that would be.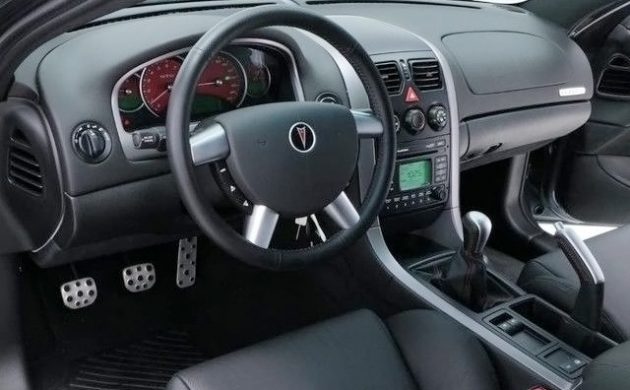 I never expect to see a manual transmission anymore, especially in newer vehicles like this 2006 Pontiac. The GTO was Pontiac's performance model so maybe it's expected here, but new super performance cars don't even offer manual transmissions anymore. They say that it's because an automated-manual is a tick faster than a manual shifter is, yadda-yadda. Automated-manual, ugh. Jumbo shrimp. It's because drivers are lazy and it's harder to text and eat a hamburger as you drive if you have to shift. It's because of gridlock traffic or because most drivers are lazy or they either don't know how to drive a manual anymore or really don't care about the art of driving anymore. Ten seconds on any public road will confirm that. Of course, some folks prefer an automatic and may have some mobility issues so it's necessary. But, after all of that roundhouse crazy talk, here we are, back to this fantastic Australian-built Pontiac GTO with a fantastic 6-speed manual!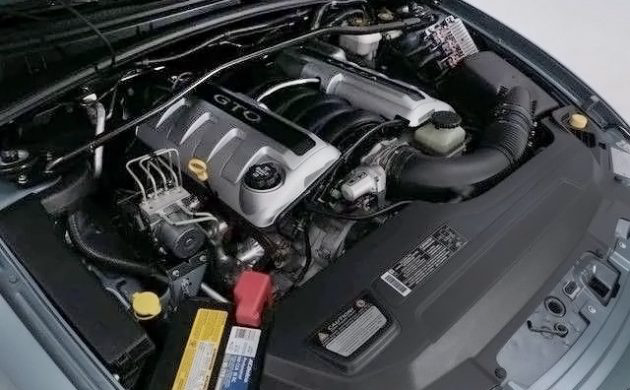 Our own Adam Clarke and frequent commenter and all-around Renaissance man, Beatnik Bedouin, would know more about the Holden Monaro/Commodore under the Pontiac skin. Speaking of under the skin, this is GM's LS2, a 364 cubic-inch V8 with 400 hp and 400 lb-ft of torque. This car has had two previous owners, I'm guessing that both of them were collectors or it would have more than 468 miles on it. Hopefully, it's had regular oil changes and at this point in its life, it'll need to start having other things looked at because of age more so than mileage. If a person had a hankerin' for the last year Pontiac GTO, a rebadged Holden or not, this is as good as it gets.
Have something to sell? List it here on Barn Finds!