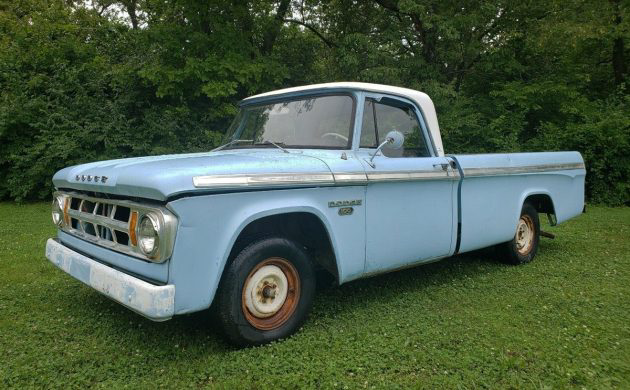 There's something about a mostly-original vehicle that gets to a person. Is it from the memories of the era that it comes from or just the look of honest wear and tear? I don't know what it is but when it's a truck like this 1968 Dodge D-100 Custom, I like them even more. This low-mile truck can be found here on eBay in Midway, Arkansas – the current bid price is $3,000 and there is no reserve.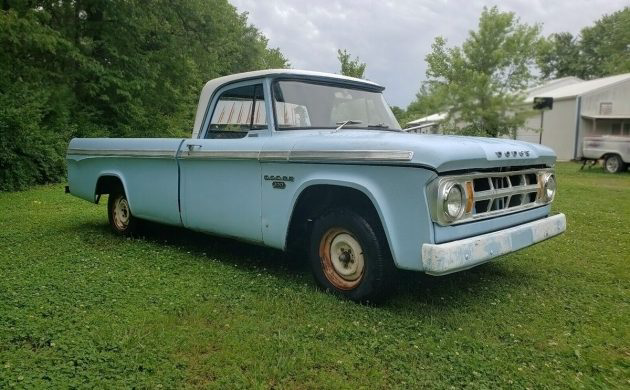 This looks like the perfect vehicle for a family project, one to have young folks learn how to fix a vehicle. Maybe I should say folks without a lot of experience, not just young folks. It looks and sounds like there are just basic tasks to be performed here, brakes, shocks, tune-up, and general work like that. In fact, it sounds like that's why the seller bought it, as a project for their son.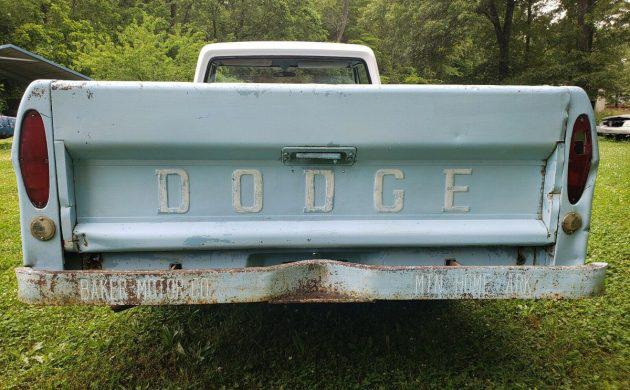 This good looking truck is for sale because it turns out that the seller's son didn't like the three-on-the-tree manual shifter. That's unfortunate as heck as a lot of us learned how to shift a manual transmission with a column-mounted manual. I have a feeling that a minuscule percentage of parents teach their kids how to drive manual transmission vehicles these days, maybe it's because they've never had one, or maybe their parents never even had one. This does look like a nice, relatively-simple project truck.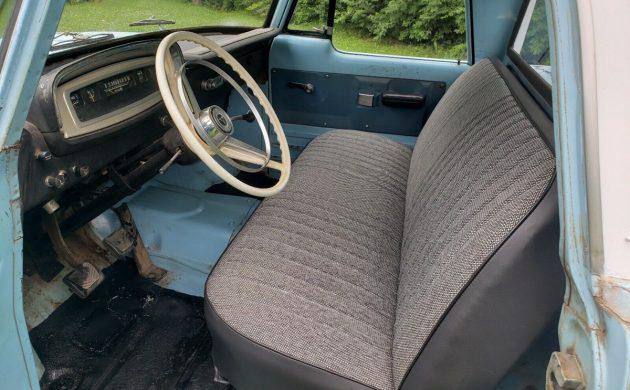 The seat upholstery isn't original, of course, but it looks good. I would want a period correct seat fabric or at least something blue to match the truck. The seller mentions that they fixed the driver's side floor but the passenger floor also looks like it's had some work done to it. Inside the bed looks good other than some heavy surface rust on the cab end.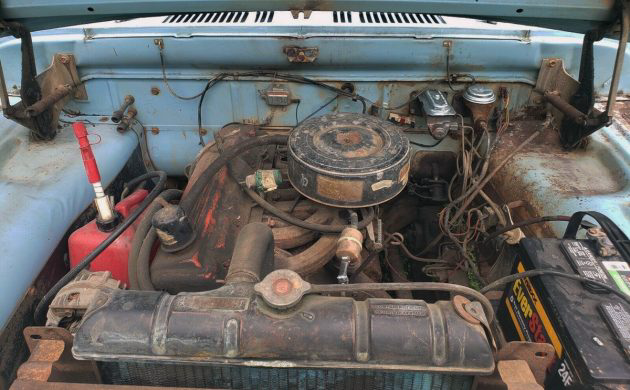 It's hard to go wrong with a 225 slant-six engine, although you can see the gas can under the hood. The seller mentions that it needs a gas tank and it starts, runs, and drives as is, but the brakes need work. Are there any Dodge D-100 fans out there? How about fans of the three-on-the-tree transmission?