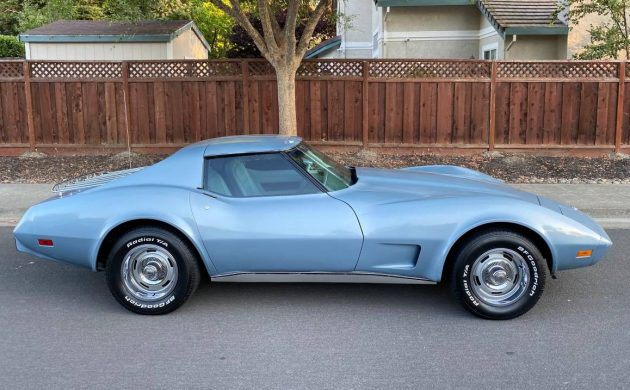 Most Corvettes were not built with gut-wrenching L88 motors and in the mid to late 1970s performance enthusiasts had to modify their engines to get even a reasonable level of power from the 350 cubic inch V8 engine that was used in C3's through 1982. This is a 1977 Chevrolet Corvette that is located in the San Francisco Bay area and can be seen here on craigslist. With only 48k miles on the odometer, this Code 26 Light Blue Corvette is listed for $10,500.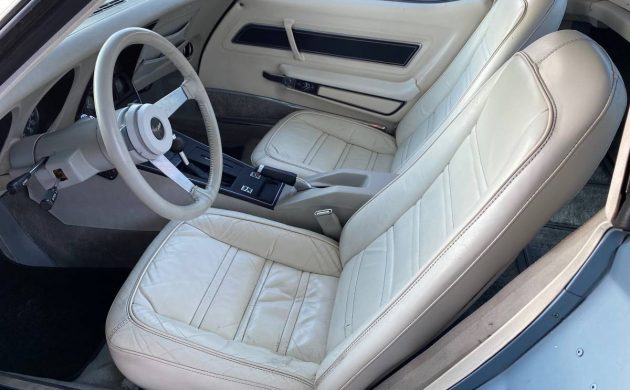 The car appears to be well maintained and it is always nice to see a clean car listed for sale. Many times the seller doesn't take the time to clean up the car before posting pictures which tells you a lot about the maintenance. The white interior is attractive and the car is equipped with an automatic transmission and has aftermarket speakers in the rear.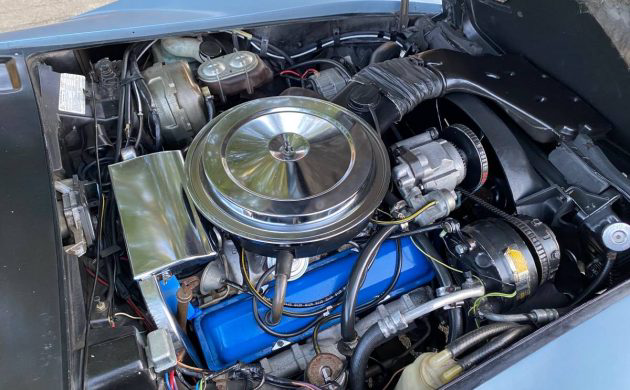 As in the prior two years, only two engine options were available in the Corvette. The L48, which this car was delivered with, was the base engine and produced a meager 180 horsepower in 1977. The L82 engine was a little more powerful and delivered 210 horsepower from the factory. In 1977, the engine paint color was changed from orange to Corporate blue early in the production year. This Corvette has the standard rally wheels and a rear luggage rack.
For a buyer looking for a stock, two owner, unrestored car (except for one paint job), this is about as nice as it gets. Prices for the mid-year C3's have remained low for quite some time but I think they are great looking cars. So for C3 buyers, the $10,500 asking price is a little high but it is a low mile, California car.