No, Howard, it doesn't have overdrive, darnit. However, this 1969 Triumph TR6 looks like an excellent buy based on the pictures and information we have. It's being advertised here on craigslist for only $4,000, which is pretty darned inexpensive if this car looks as nice up close (and most importantly, underneath) as it does in these typical craigslist quality pictures. It's located in Redford, Michigan, and we have reader Clarke B. to thank for submitting this find!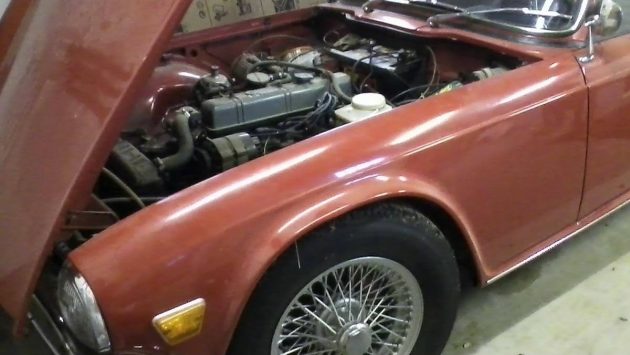 Even the paint looks pretty shiny, the wheels look well-maintained (although there's no substitute for the old run the pen around the spokes test) and I like the AMCO bar on the front bumper. I just wish we could see more, like the trailing arm mounts, sills and closeups of the rear fender/cowling seam that tends to rust. And, of course, the floor boards. Sigh. I have to replace them on my TR6 this summer–not looking forward to that.
As far as I can tell, all the unique to 1969 items are here, such as this steering wheel, the painted windshield frame and the high back seats with folding headrests. I wish there were the second stalk on the left hand side for overdrive, but Howard, we can find you one to add, honest. I'll even build the wiring harness for free and send it to you.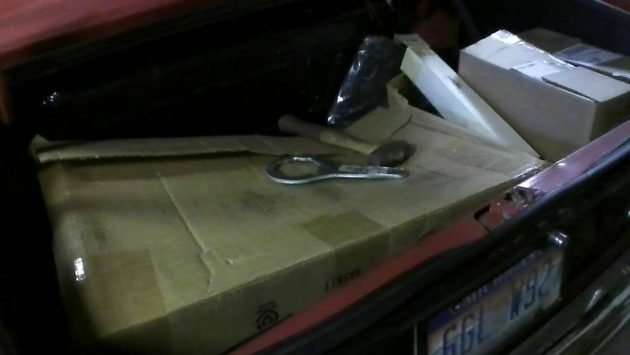 The trunk on a TR6 is surprisingly usable. I'm hoping the box in the back includes a new top; that's a typical size box for one. The paint on the rear catch shows that at least this part of the car has been repainted, but at least whomever did put the black back on the rear panel. TR6s without it just look wrong to me. The license plate is a style that was issued from 1997 to 2007, but yearly stickers could have kept it valid through this year, so we're not getting any clues there on how long it's been off the road, if at all.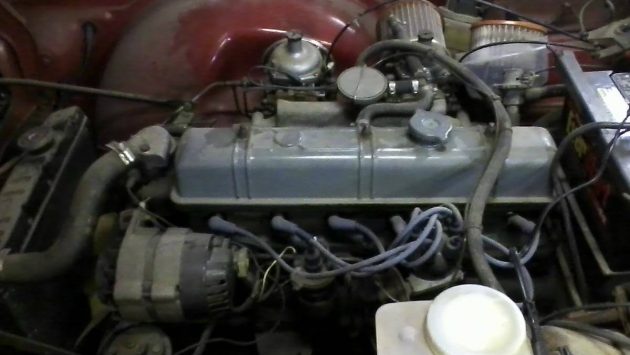 Apart from the poorly fitting aftermarket air filters, this 2498 cc inline six doesn't look bad at all. A common place for TR6 rust is under the battery, and it looks like this one has a box under it. That could be good if it was preventative, bad if it's to cover up a hole! If I were closer, I'd sure be going to look at this one. If you do, let us know what it looks like up close!