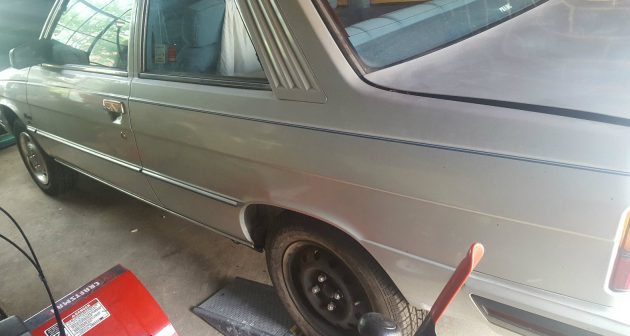 Barring the God-awful pictures, this Renault Alliance is claimed to be an extremely low-mileage survivor with a scant 5,207 miles on the clock. Supposedly used by the classic little 'ol lady, the Alliance is in mostly sound condition aside from needing a new fuel pump. That said, it does have some damage on the passenger side that was almost certainly inflicted by the garage door frame. Find it here on eBay with one bid to $600 and no reserve.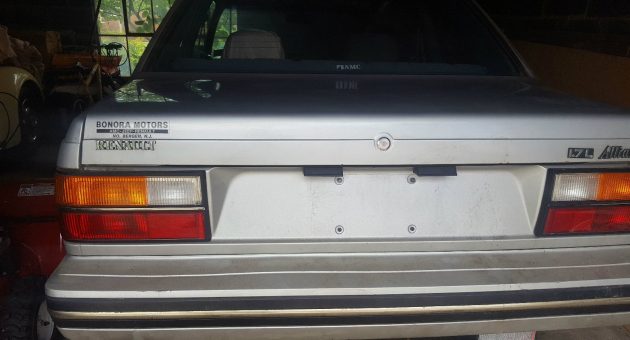 The pictures are bad – really bad. And more than that, the Alliance would do well to be detailed before photographing, as it is not the type of car that raises pulse rates when it appears in its dusty garage glory. Still, for a cheap runabout that's nearly new, you could do worst. The body is straight, aside from the aforementioned quarter panel damage, and the lack of a license plate imprint out back would indicate it didn't sit outside for decades.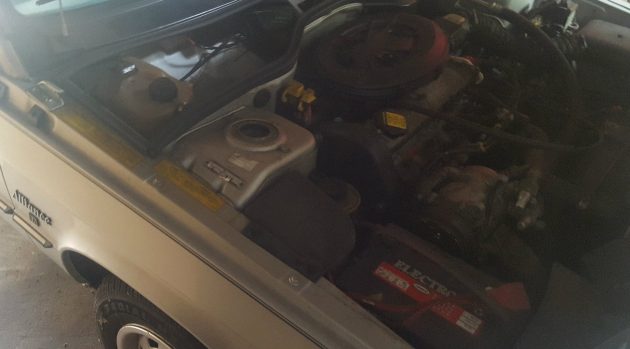 The collaboration with American Motors saw this French economy car sold stateside, and while cars like this stripper-grade Alliance were the big sellers, the convertibles and GTA-spec examples are the ones enthusiasts still pine for. The seller doesn't elaborate on the health of the 1.7L four-cylinder, but at least it's the "upgraded" motor with fuel injection and almost 100 lb.-ft. of torque. No word on whether it's a stick or automatic.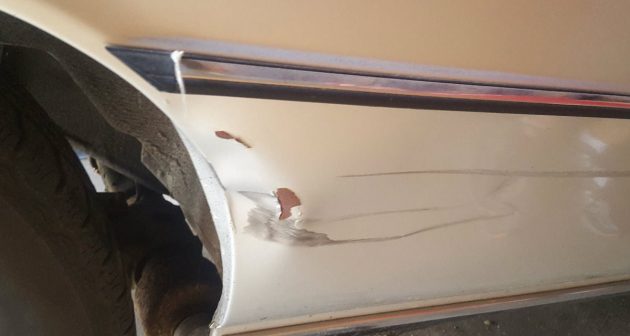 Here's the damage to the passenger-side quarter panel, which is a shame because the rest of the body is quite sound. Thankfully, the lower trim strip was not ripped off, but this area should be repaired quickly by the next owner to present the spread of rust and preserve the untouched appearance. Fix the damage and find a hubcap and then drive the doors off of it – that's what we'd do, provided bidding doesn't get much beyond $1K.