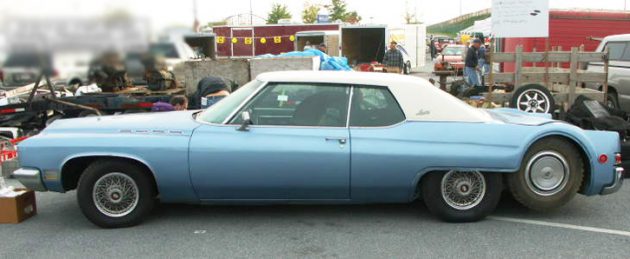 This rather unique car has made its rounds of the internet over about a ten year period. It's up for sale again and Bill W. was kind enough to bring it to our attention! The seller has it listed here on craigslist. The asking price now is $25,000–a third of what it has been listed for sale before. The unusual car is located in Hamburg, Pennsylvania.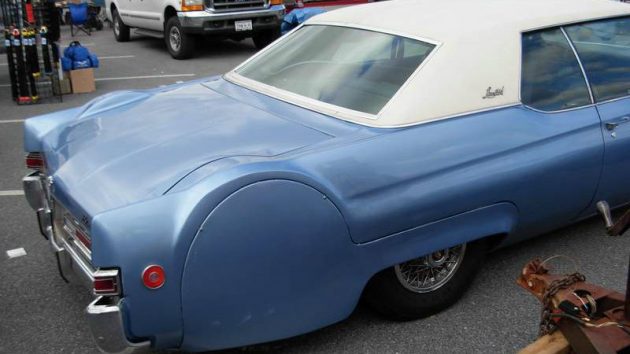 A lot of these pictures have come from googling the car on the internet. Please understand, the ad itself has very little detail. Apparently it has both been represented as a factory prototype and as a custom conversion. Basically, the idea was to have two additional wheels that could be lowered to absorb more weight when towing. According to those that have looked the car over while the conversion is impressive, they don't believe the job was completed by GM. Unfortunately, I haven't come across any pictures of what's inside the trunk.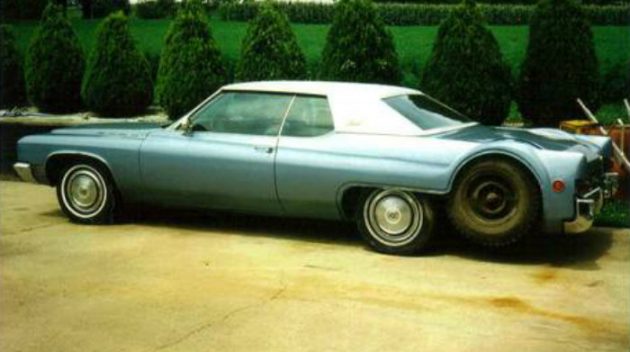 This is one of the pictures from the advertisement. The ad describes the car as being an older restoration with 71,000 miles. I am hoping those custom side covers are still around, because they could be a bear to remake. However, the car as a whole looks solid. I should point out, though, that these same pictures have been used to advertise the car for a while. At one point in 2013, according to this forum post it was advertised for a much higher price: $75,000.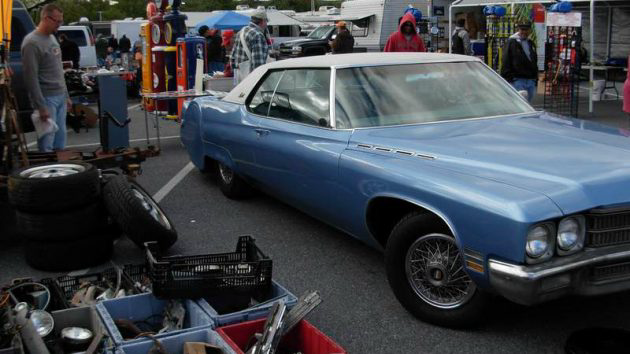 Personally, I think the car would look best with the wire wheel covers and whitewalls (as long as the covers would fit under the rear panels). But I think that's missing the point. Whomever, whatever created this car–it's cool! Seriously cool! There is some question as to whether the wheel mechanism still lowers the wheels, and I'd want to check that out myself before purchasing it, but wow!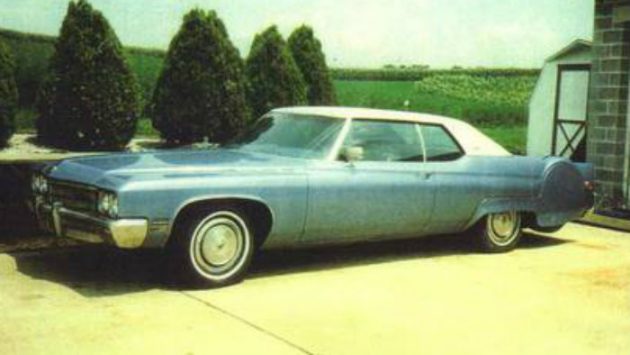 Here's the other shot from the ad itself. What do you think? Is the idea sound? Would you be interested? Could this actually be a GM prototype? Let us know what you think in our comment section!