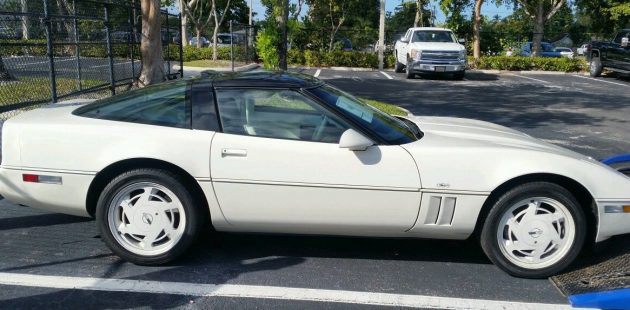 There was a time when all it took was liberal amounts of white paint to make a car stand out from the crowd. This largely occurred in the 80s and isn't seen much now (though all-black seems to always be popular), but cars like this 35th Anniversary Edition Corvette still make it look pretty killer. This example wears just 6,050 original miles and is equipped with a desirable manual transmission. Find it here on eBay with a Buy-It-Now of $40,000.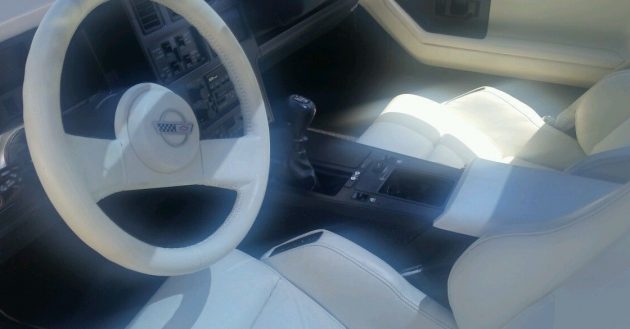 Check that out: white leather buckets, steering wheel, door panels – even the console lid. Keeping an interior like this clean would likely test the mettle of even the most robust detailing shop, but this example's low mileage means it remains in unmarked, clean condition. The seller points out that this is one of just 180 35th Anniversary cars equipped with a manual transmission, making it more desirable than the more common automatic transmission cars.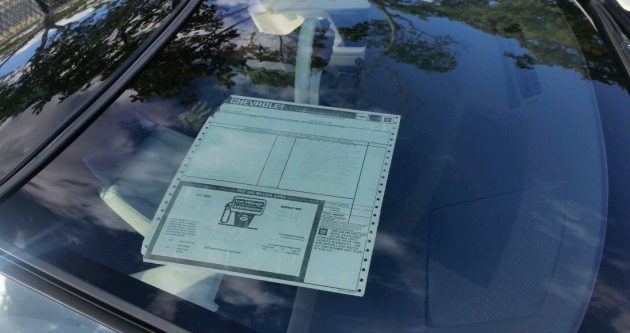 The requisite window sticker shot reveals this Corvette is about as new in the wrapper as it can possibly get. At the end of the day, though this Corvette was indeed limited in number, is it worth $40K? To the right collector, I suppose it may be. But you'd have to justify the premium cost by really, really wanting a stick shift car. The photos show the Corvette parked in what appears to be a dealer parking lot; is this perhaps a Chevrolet dealer trying to cash in on a recent trade?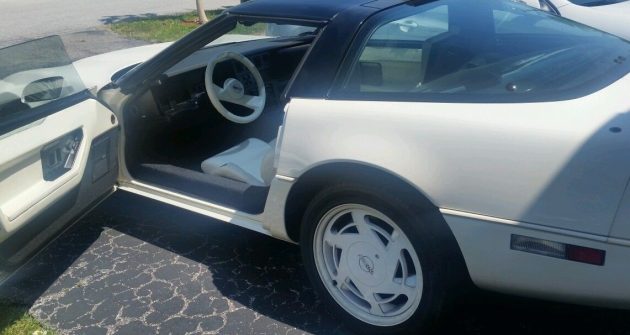 Whatever your preference for investments is, this anniversary edition Corvette is certainly more interesting for having a conventional manual transmission. The color scheme represents an era we'll likely not return to, and the low mileage would make a car like this right at home in the national Corvette museum. As per driving it – well, that sort of defeats the purpose of an investment like this. What do you think – is this yet a $40K vehicle, or do the 35th Anniversary cars have a ways to go?