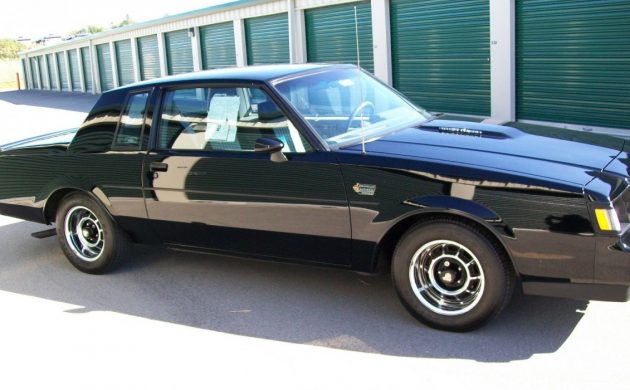 Before I became a writer for Barn Finds, I was also an avid reader. It was always interesting to see that certain cars really tend to polarize opinion in the USA. One of these cars seems to be the Buick Grand National. You will find this one for sale here on eBay. Located in Buffalo, New York, and with a clear title, this Buick is listed with a BIN of $65,000. Interestingly when you look at the eBay listing there are 34 people currently watching the ad, so there may be a bit of interest in this particular car.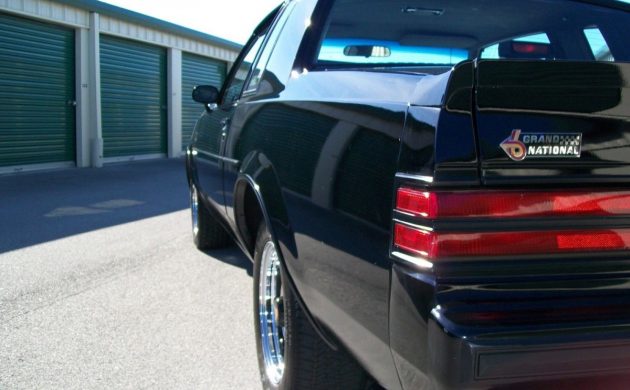 The seller admits that this is the second Grand National that he is selling from his collection, having sold another two years ago. He is very insistent about the originality and condition of this one. As you can see from this photo the car appears to be absolutely as straight as an arrow. If a color is going to reveal any issues it is most likely to be black. Personally I believe that it's a brave move to include a shot like this, because it can quickly reveal any potential issues. The seller states that the car has never been wet sanded, and that all of the paint is completely original. He even provides a shot of a paint depth gauge measuring paint thickness to verify his claim. One of my favorite features of these is the wheels. I've always liked them and think that they set off remarkably well against the black paint.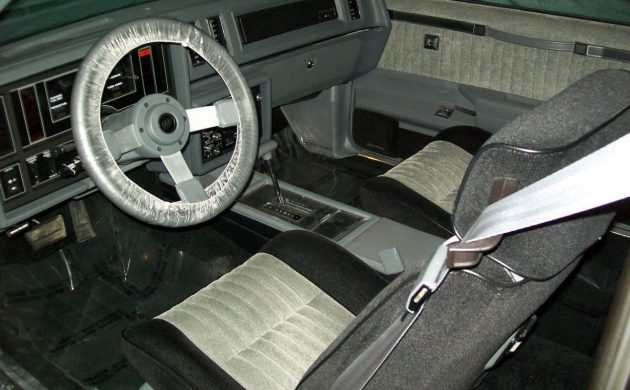 The interior appears to be in about the sort of condition that you would expect from a car that has traveled a claimed 6,782 miles. Everything looks good with no obvious damage to speak of. There are a couple of detail things that I notice in the photo that may be more of a distraction than actual issues. The driver's seat belt is not sitting straight which to some potential buyers may indicate that the car has seen more use than claimed. The cover on the steering wheel honestly should have been removed before this shot was taken. I know that it is only intended to protect the wheel from dirty hands, but a suspicious potential buyer may be put off by this. I think that the pedals are reflecting a camera flash back in the photo, but to me it makes them look dirty. I really am grasping at straws here!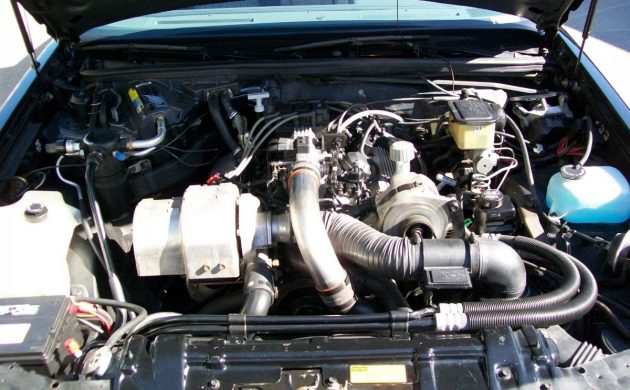 Under the hood is the 3.8 liter turbo engine that once again seems to present really well at first glance. However, there are a few little marks on the paint finish on the radiator support which look out of place, and some of the rubber and plastic components look dirtier than I would have expected. We never received this version of the 3.8 in Australia. The normally aspirated version was the staple for a number of years as the base engine for the Holden Commodore. These were capable of quite respectable performance and were notoriously long-lived, so I'd really like to sample one of these to experience the difference.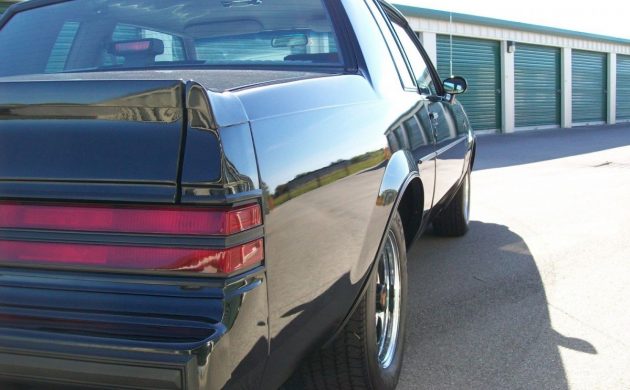 If the mileage claims can be verified and some of the negative things that I've noted are not issues rather than me nit-picking, then this is a nice example of the model. My biggest issue is that if the mileage is that low and it's as good as the seller claims, would this be a car that you'd be willing to drive? Or is it a car that would finish up being a feature in someone's man-cave? I'm the first to admit that this is not a cheap car, and that prices vary widely on them. I've located plenty of relatively average to nice examples for half the asking price, but I've also located an example with 3,500 miles on the clock with an asking price of $150,000. I guess that it comes down to that old adage: Asking a price is one thing, but getting the price is an entirely different matter.
Have something to sell? List it here on Barn Finds!