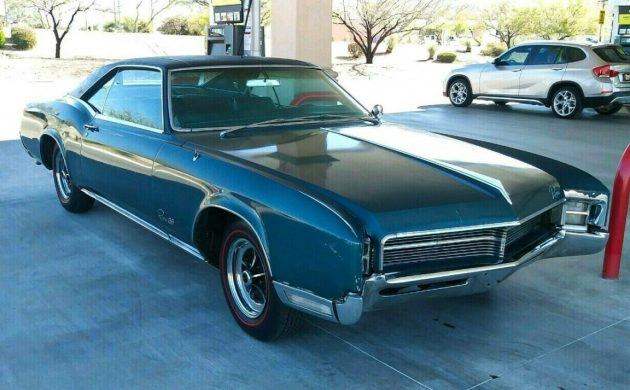 This stunning 1967 Buick Riviera Gran Sport if for sale here on eBay with 9 days remaining in the auction. The car is located in Tucson, Arizona, and is listed with a Buy It now price of $14,950. Painted in Shadow Turquoise, the car is still carrying its original paint. The Riviera looks to have been meticulously cared for over its 53-year life. The Gran Sport (GS) was an option in 1967.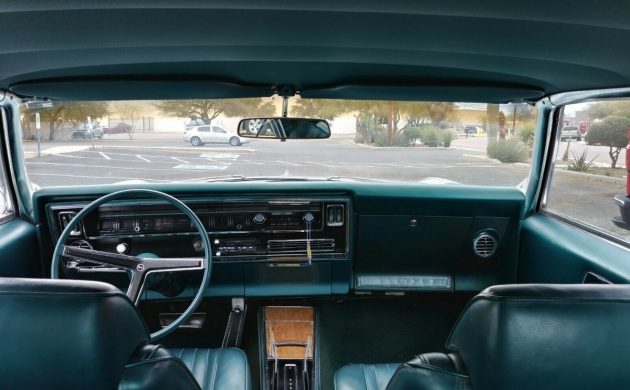 This is a really good picture of how it would look driving this 57,000 mile Riviera GS. The complete interior is covered in aqua-colored materials to match the exterior. The car is loaded with a number of options including power seats, rear defrost but no air conditioning. The wood-clad console looks great between the bucket seats.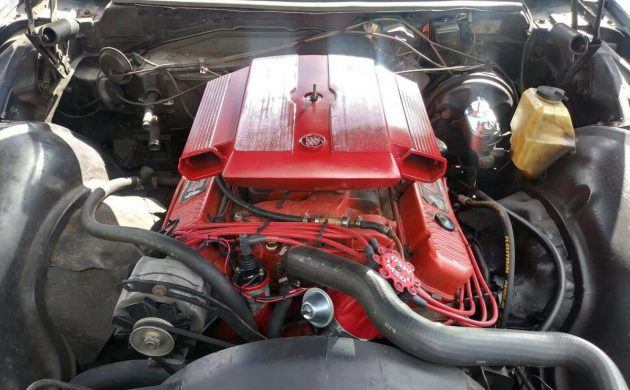 The numbers matching the original engine still resides under the hood. It is a 430 cubic inch V8 engine connected to a non-original ST 400 automatic transmission. The Gran Sport breathes through the "Star Wars" air cleaner and generated 360 gross horsepower and 475 lb-ft of torque from the factory. The rear gears are a low 3.91 positraction unit.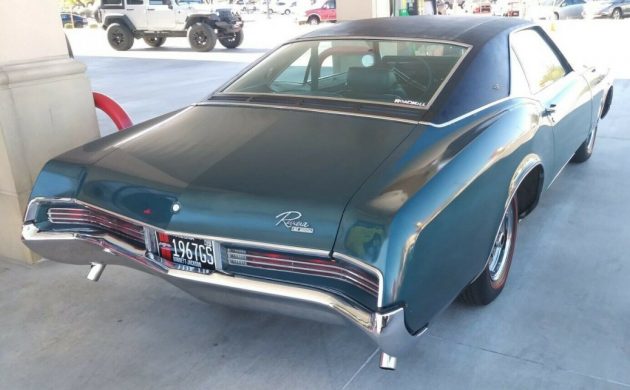 Sales of the Buick Riviera increased to 42,799 cars in 1967. This was the first year that several US mandated safety options were added to improve occupant safety including energy-absorbing steering column, 4 way hazards flashers, locking seatbacks, and shoulder belt anchors. I think this model Riviera will always be a classic.