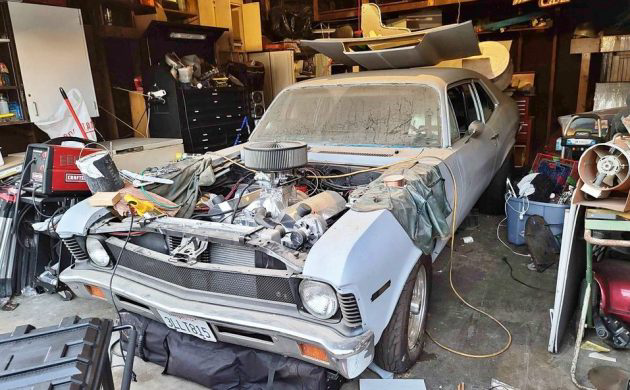 Shoehorning a built big block into a Nova inevitably leads to various possible conclusions. Count on giant grins for sure, and trouble from The Law, with broken parts coming along as a near certainty. This 1971 Chevrolet Nova in Ontario, Canada may have seen its share of all those, but the only one that's certain is that the mighty engine needs bearings after being "smoked" last time it went down the drag strip, according to the seller. The listing on Facebook Marketplace asks a firm $14,000 for what looks like a solid and well-engineered drag car.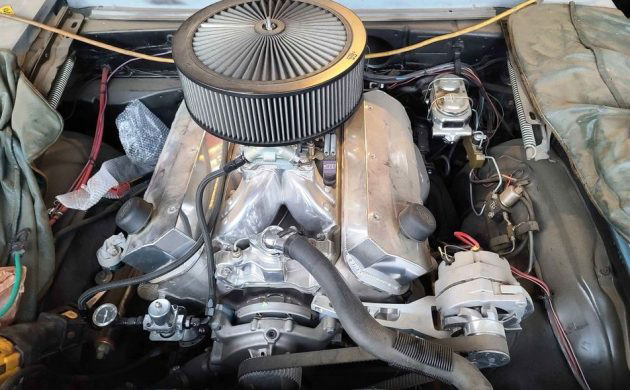 A Chevy big block punched out to 498 cid (8.1L) and topped with Dart Pro-1 aluminum heads made a dyno-documented 730 hp and 656 lb-ft of torque before giving up the ghost. It takes more than bolt-ons to push a big block's horsepower number above the torque. A beefed-up GM Turbo-Hydramatic 400 three-speed automatic transmission changes the gears, sending power rearward to a locking Ford nine inch rear end with 3.73:1 gears. Make sure your steering wheel is pointed straight ahead before dropping the hammer on this one, folks. It might not hurt to update your Last Will and Testament too.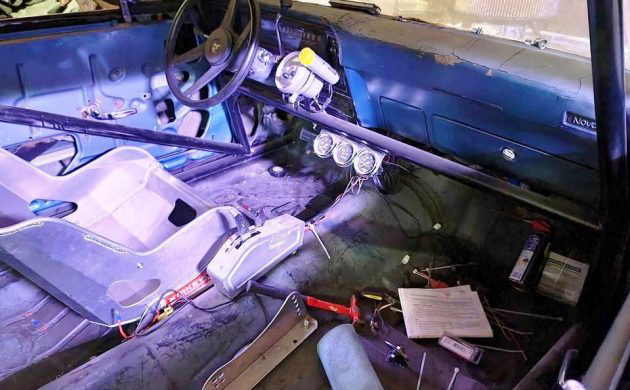 It's all business in the stripped-out cockpit. If you like your 700 HP Nova family vacation-ready, you've got some work to do. The roll cage adds peace of mind and structure to the unibody Nova. I've heard at least one story of a built V8 with solid engine mounts bending a Nova's front subframe. Unlike some cars with giant engines, this one's budget extended to some aftermarket suspension and other upgrades as well.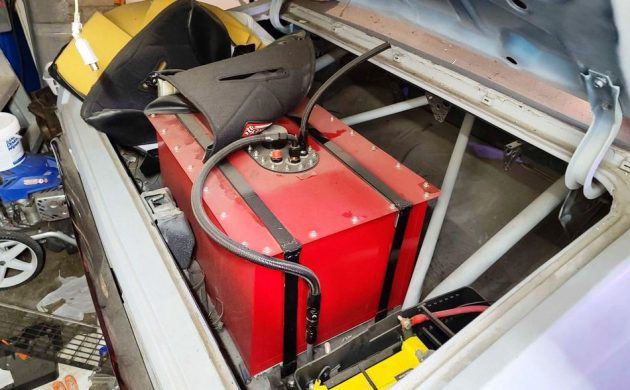 That giant red fuel cell barely leaves room for an overnight bag. All joking aside, this is a serious machine, and real buyers will know the questions to ask. Do you have what it takes to uncork this high-powered big-block Chevy?