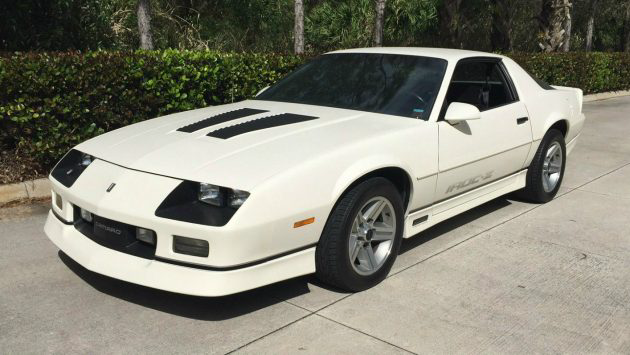 There comes a point where superlatives are wasted. Let's just say that if the words IROC, mullet, Tuned Port Injection, Chernobyl & Challenger, Top Gun and Full House feel like you heard them just yesterday, this car means a lot to you, and may be your dream car or close to it. The rest of you can probably just move on to the next post! This pristine IROC-Z is advertised here on eBay where bidding has yet to meet the reserve, and is located in Jupiter, Florida.
It's rare that I can't find a flaw in the pictures that accompany a classic car ad. This is one of those times. I can't see a scratch or dent in the pictures, and the white with factory graphics and aluminum wheels (that I remember thinking were SO big when it was new) just melt my heart–and I'm a Mustang guy! This car is from the year I graduated from college, and I remember buying our first new car (a Ford Tempo) and looking longingly at the Mustangs and Camaros. And even though I was a fan of the blue oval, I had to appreciate the graphics and styling of the Camaro.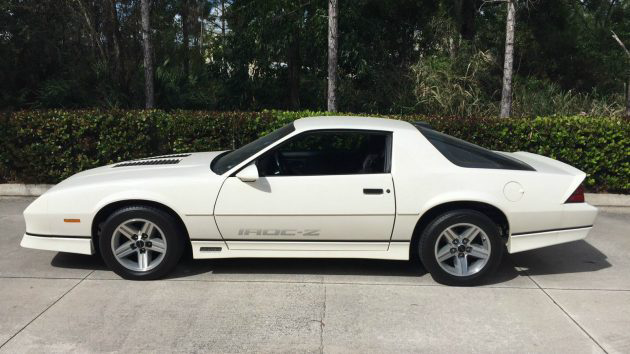 And this one shows those lines to the max. Note: again, if you don't like this kind of car, as I said, move on to the next post. If you do, you know where I'm coming from!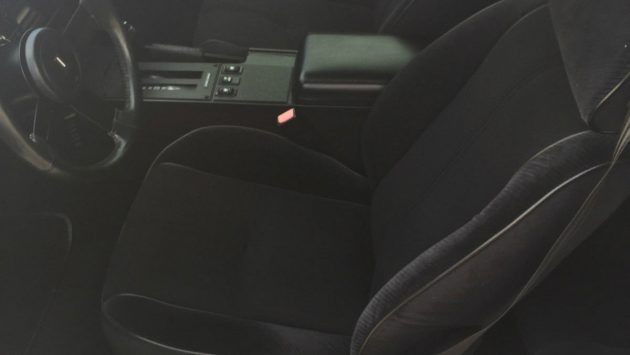 The interior is right out of the factory brochure. It's not even dirty. The seller states that it has been living in an air conditioned warehouse. The car has power seats, power windows and power locks, as well as an automatic transmission. Yes, an automatic. Oh well.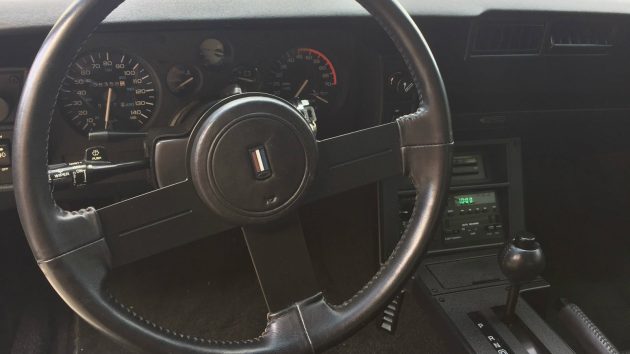 The dash looks too good to be true. And there's a clear shot of the mileage here. I'll admit, the automatic spoils it a little for me. But the condition of the car outweighs a lot.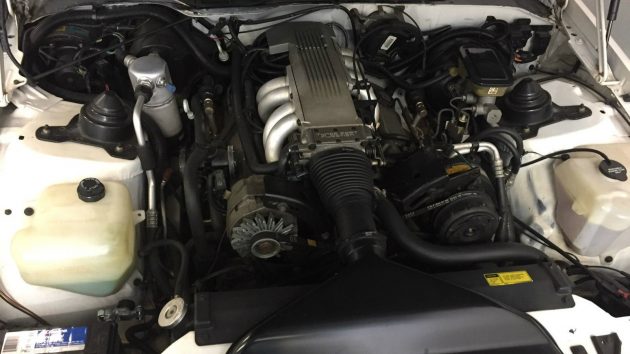 Here's the other surprise. I was expecting a 350 V8, but it's only a 305! As a matter of fact, as far as I can tell (feel free to correct me) there wasn't a 350 offered that year in any Camaro! Still, just look how nice things are under that hood. And I wouldn't be racing the car anyway! Any of you 80's lovers there with me?