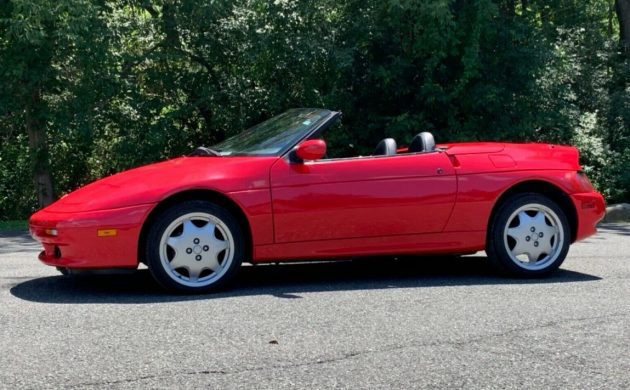 This 1991 Lotus Elan was apparently someone's weekend-only driver, as it has a mere 8,739 miles on the clock. That's obscenely low, and speaks to a car that was kept under wraps aside from quick jaunts in only the best weather conditions. Of course, the condition speaks to those parameters as well, as the Lotus shines from end to end with no visible signs of damage, corrosion, or misuse. Powered by a reliable turbocharged Isuzu-built powerplant, these are quickly moving higher on my list of cars to own someday. Find it here on eBay with bids to $10K and no reserve price listed.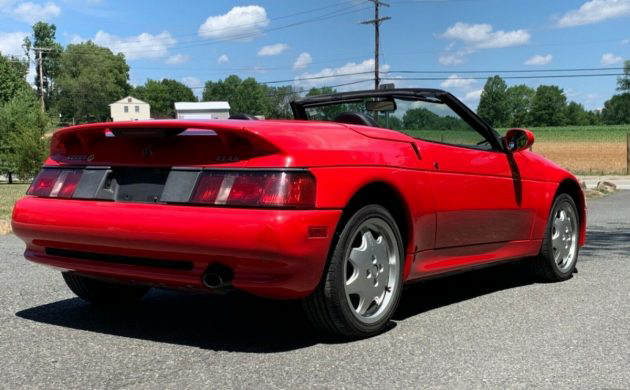 This is a car I always forget existed, and I'm not entirely sure why. They were certainly talked up plenty in the motoring press at the time, as is often the case when Lotus comes out with a new product. It followed the familiar recipe (by now) of light weight and a powertrain sourced from another manufacturer; while today it's Toyota, in 1991 it was a turbocharged Isuzu engine, not exactly the stuff of exotica. Still, Lotus and Isuzu obviously had an ongoing relationship with Lotus tuning the suspension on Isuzu's most sporting model, the Impulse, so they weren't the strangest bedfellows.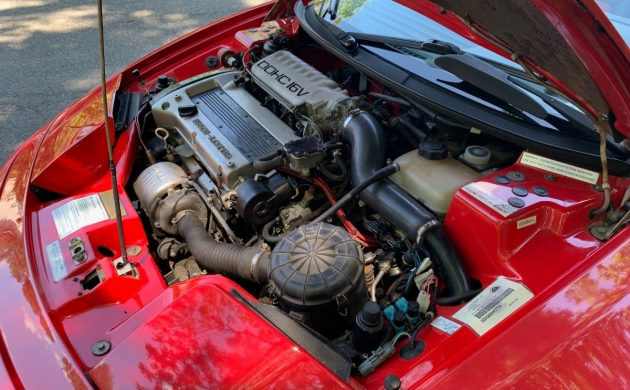 The engine was obviously further massaged by Lotus, and delivered a respectable 162 b.h.p. once it found its way under the hood. The result was a run to 60 in under seven seconds, but the big story was obviously the impressive handling right out of the box. Lotus has never wavered in its commitment to building cars with exceptional driving qualities, and road test editors at the time were in awe of its prowess. Still, the Elan didn't exactly achieve legendary status like other Lotus products, and I've always wondered if the relationship with GM at this juncture served to tarnish the car's pedigree. It didn't help that the Isuzu name was on the engine cover.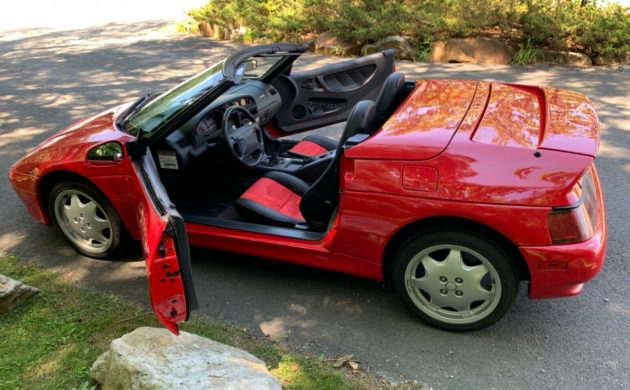 But, the flip side of the tea and crumpets crowd banishing the Elan M100 from the Lotus hall of fame is that an exceptional driver's car with respectable levels of collectibility remains eminently attainable today. This is certainly one of the best ones left and will command all the money, but you can reliably find nice, low mileage cars for under $20,000. It's giving me pause at the moment that I may need to sell my E36 M3 convertible sooner than originally thought, even if it means sacrificing a four-seater convertible that my kids and wife love. Perhaps I can convince them the new "fun" car is actually an Isuzu Trooper.