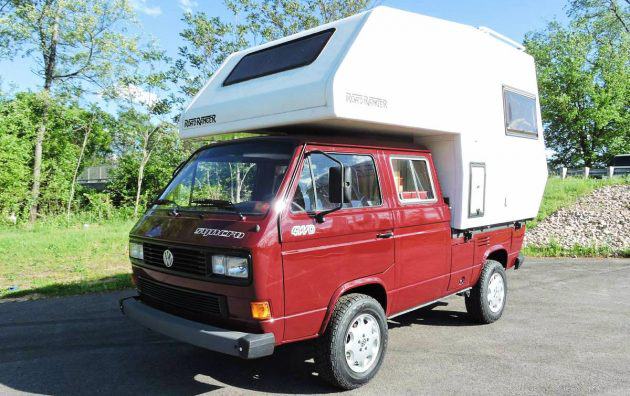 While the prices on air-cooled Volkswagens of a certain vintage continues to amaze, late-model variants can occasionally surprise us as well. Take this low-mileage 1990 VW Transporter Syncro that Barn Finds reader Bill Walters spotted: the seller is asking $89,900! To be fair, this model was never available in the U.S., so the rarity factor is high. But does its mint condition demand the high price tag? Find it here on craigslist in southern New Jersey.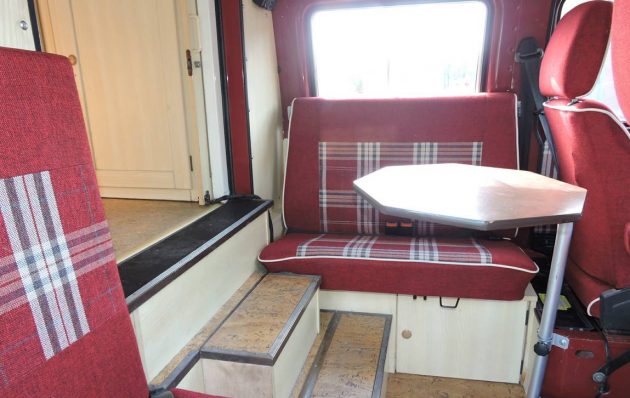 Whenever you look at these VW campers, they typically are worn out and low-spec. Maybe you'll find a Westfalia, and even those are ticking upwards in value, but a 4WD variant with the pickup body is not something you see everyday. Factor in the low mileage of just 32,000 (or 53,000 KMs) and it's not hard to see why the interior looks as good as it does. Tartan cloth and German cars just seems to go together like bacon and eggs, and in this case, it remains in near-perfect condition.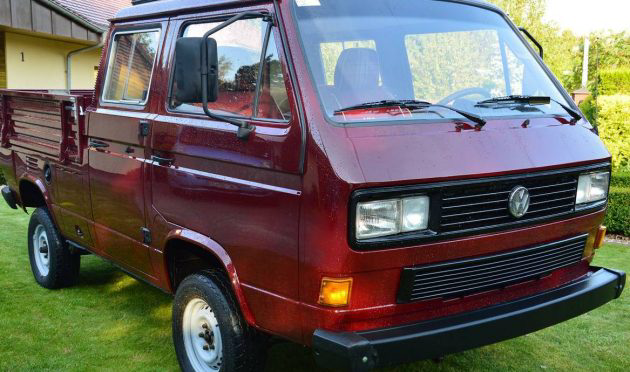 The other bonus with this VW Transporter is that the camper attachment can be removed to effectively create two additional vehicles. You retain the functional pickup-style bed with fold-down side and rear doors for easy loading, and no matter which form you choose, VW's legendary Syncro 4WD system will be there to claw its way through the muck. The paint looks excellent as well, and it appear two sets of wheels are also included in the sale.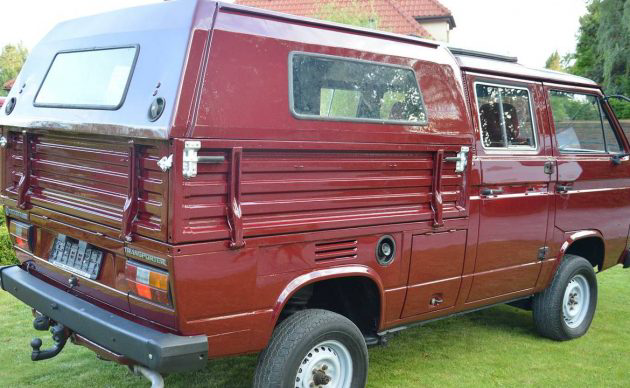 The seller is also including this truck bed cap, which has been painted to match. The Transporter has three functional doors for passengers, and it bears mentioning the camper top has functional A/C, hot and cold water and clean sleeping quarters. While it's not how I'd spend close to $90K (if I even had that to spend, ha!), I could see a well-heeled VW fanatic at least making an offer in the ballpark of the asking price to own the ultimate Transporter.