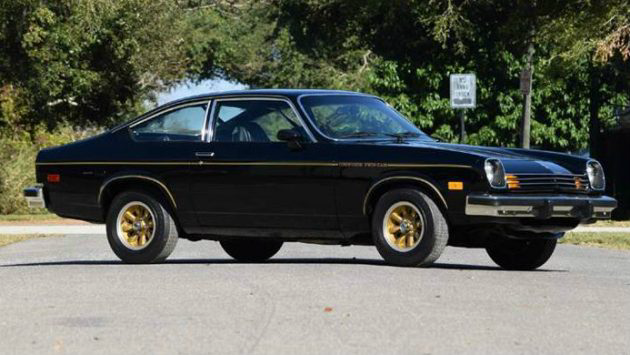 As a museum piece survivor, this 91 original mile (and do you believe the claim?) 1976 Chevrolet Cosworth Vega must be one of the ultimate examples of this rare and controversial (at least in our comment sections) car. It's now located in Orlando, Florida and is listed for sale here on eBay, with a classified ad price of $35,000 but offers are welcomed.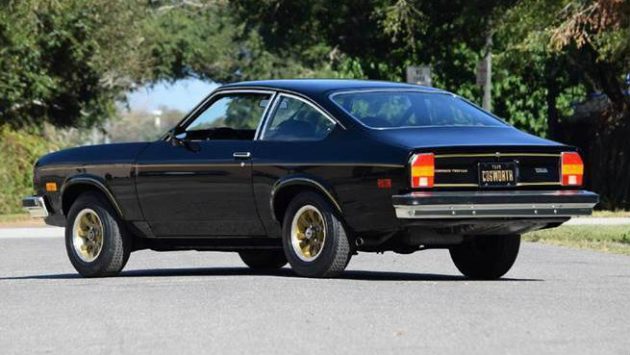 Apart from the large bumpers, I've admired the later Vega styling for a long time. The Cosworths even look better with the great wheels and classy pinstriping. Yes, I know you don't all like these 1970s Chevys, but you can at least admire the pristine condition of this one.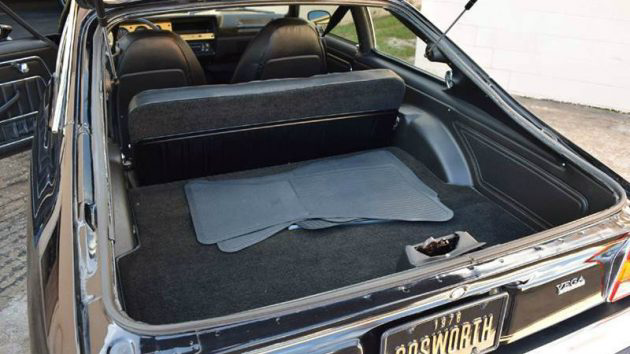 For these later models, the hatchbacks made them that much more useful. As you might expect, the weather stripping still looks great as well. The car must have been stored properly. I had to chuckle, though, when I looked closely near the ID plate in this picture, you can see a spot of surface rust. Yes, under it all it's still a Vega!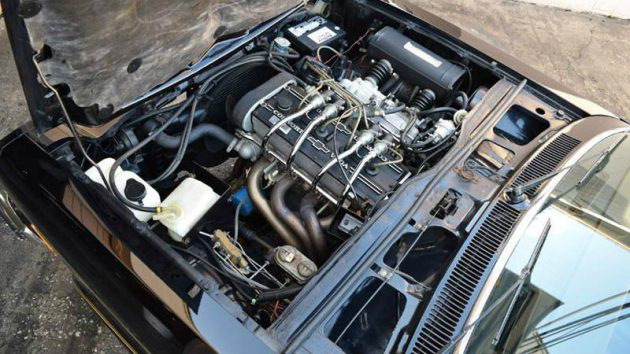 Here's that twin overhead cam version of the Vega engine, complete with fuel injection in this case. They don't come more original than this–the tires are even vintage 1976, and still look great after over 40 years of holding air! My problem with a museum case like this is that I like to drive my collector cars, not just look at them, and you will quickly lower the value of this one if you drive it. I'd be better off for myself if I were to find a nicely taken care of car rather than this piece. I'm curious–I'm sure some of you readers have low-mileage survivor cars–what is your attitude towards driving them or not? I've only been in that situation once in my life, and I chose to drive the heck out of the car (had something to do with it being my only transportation as well–the only way I could afford to own it) and don't regret the decision at all. Let us know how you feel about this issue in the comments–and would you like this Cosworth?