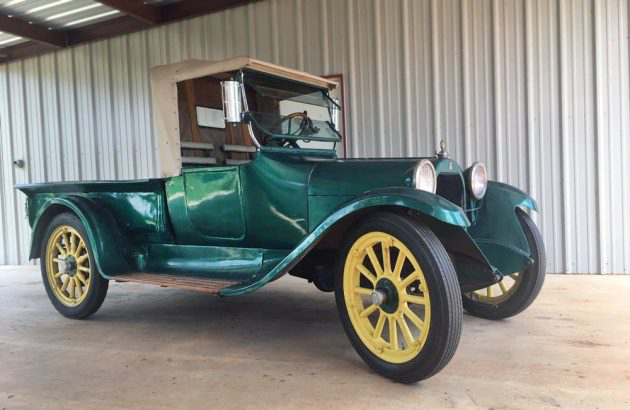 Here's a bit of a head-scratcher, but a nice and unique one. This 1920 Dodge Brothers truck is listed on eBay in Lufkin, Texas with a current bid price of over $6,000 and the reserve isn't met quite yet.
Horace and John Dodge never actually sold a pickup truck in 1920, and in fact the Graham Brothers started selling pickups through Dodge dealers in 1921. The Dodge Brothers made cars until WWI when the government asked them to build trucks for the war effort. So, they made panel-type half-ton trucks, but never pickups. So, when the seller says that this "pickup" was "restored by the previous owner in the 1990s", they either reconfigured it to a pickup at that time or a previous owner made this custom and the former owner just restored what was already made into the pickup that you see here. Whew, confusing, eh?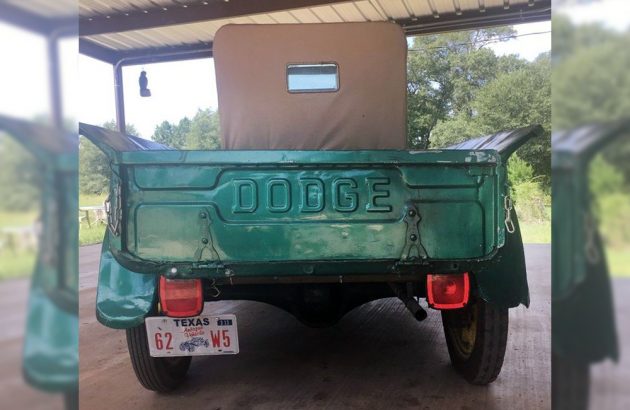 After the war ended, Dodge Brothers converted their military ambulance to a "Screenside" truck and a Commercial Panel truck followed a few months after that. In 1924, the Dodge Brothers  Company (tragically the Dodge brothers both died within a few months of each other in 1920) offered a pickup but it was actually made by the Graham Brothers. It wouldn't have been real complicated to convert a screenside truck into a convertible pickup like the one seen here. And, you can see that it has a lot of dings and dents in it, so it doesn't look like a fully-restored trailer queen but more of an actual truck that a person could use to haul things. Although, with a 35 hp engine, don't expect to pull a boat and keep up with modern traffic.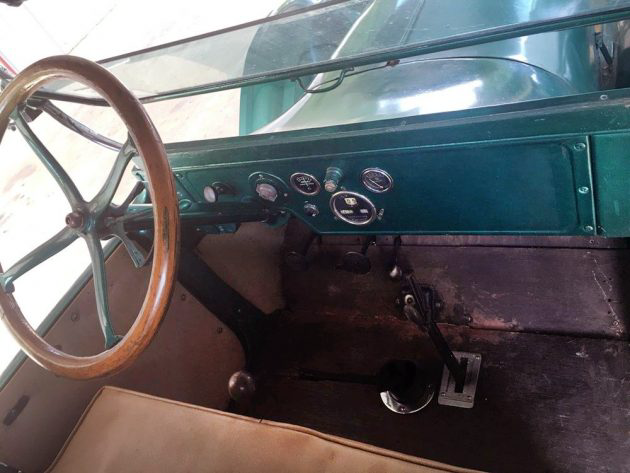 The interior, as you would expect from a 97-year old truck, is pretty basic. The dash and the interior, in general, look like they're in really nice condition. The seat backs are interesting and they look almost like the original style. This truck has "zero rust", according to the seller.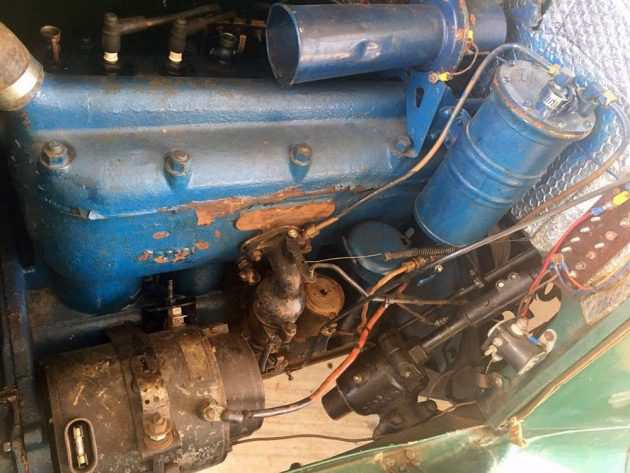 The 35 hp four-cylinder engine "starts right up, clutch and transmission work perfectly. This truck is road ready right now." It sure looks like a nice example of a very early Dodge Brothers truck. Have any of you owned a truck from the early-1920s?