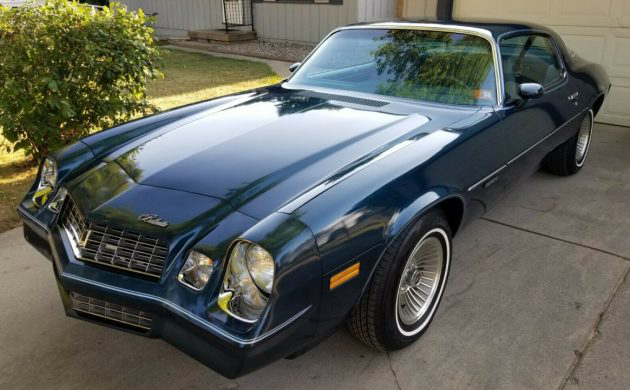 Located in Ionia, Michigan, this Chevrolet Camaro Berlinetta has traveled only 9,440 miles since 1979. It is listed here on eBay with 3 days remaining in the auction. Currently, the Camaro is bid up to $18,600. This car looks like a cream puff that is stored in the winter and has been owned by an elderly couple.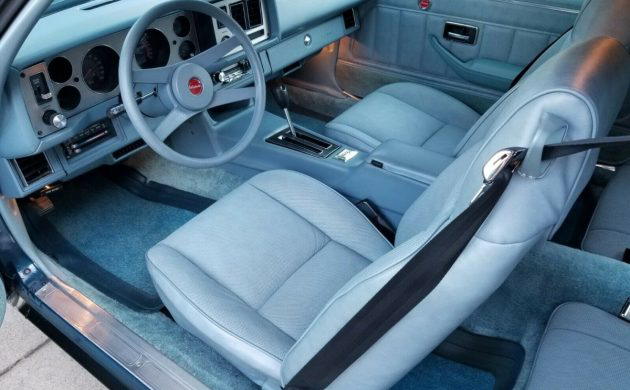 The car is painted dark blue metallic with a light blue interior. As you would imagine with this low mileage, the interior of the car is absolutely mint. The Berlinetta is equipped with an automatic transmission, power windows, tilt steering, gauge package, and rear defrost.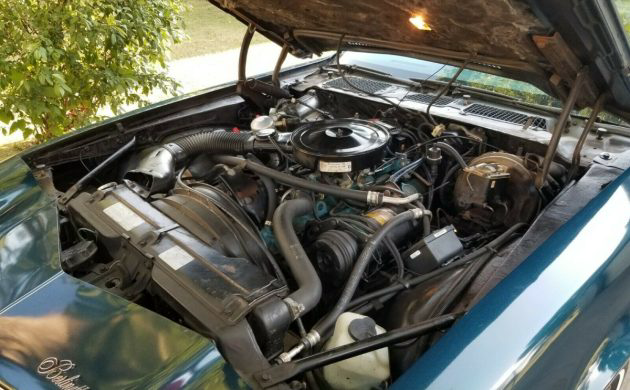 The Camaro is powered by a 145 horsepower LG3 5.0 liter V8. For us old times, that is the reliable Chevrolet 305 cubic inch V8 fed through a 2 barrel carburetor. The engine is apparently untouched has the emissions and its original split exhaust with catalytic converter still in place. The air conditioning has been converted to R134A and it has a new battery, fluids, and a recent tune-up.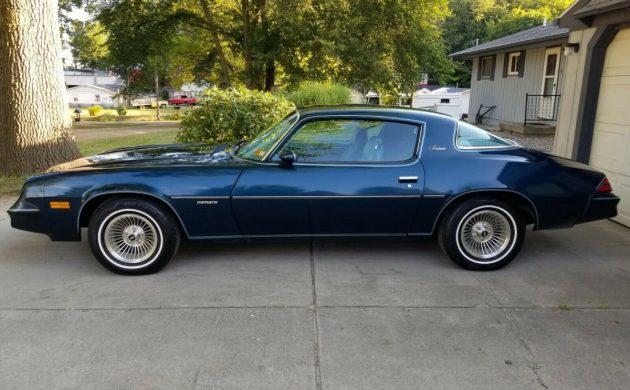 The car was ordered new in Connecticut in April of 1979 and undercoated when new. The car is said to run and drive like new. I remember the finned aluminum wheels when they came out and always thought they looked sharp on the Camaro. While this is not a muscle car, it appears to be a clean original car with no stories that will make a great cruiser for somebody.