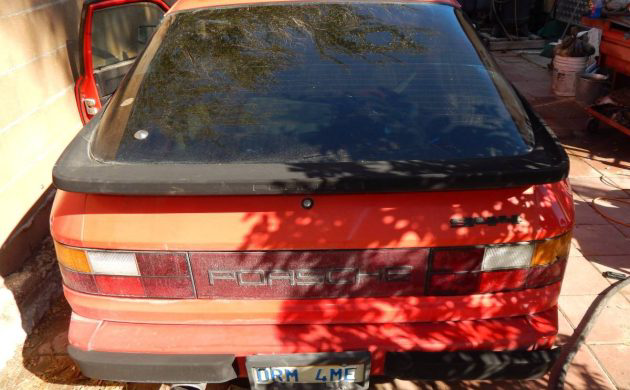 When it comes to stories involving mechanic's liens, it's hard to believe what gets left behind sometimes. In the case of this 1984 Porsche 944, it sat in the mechanic's yard in Palm Springs for ten years before the shop took ownership and finally put the 944 up for sale. What's truly disappointing is that the 944 was supposedly in fairly decent shape before being abandoned for what seems like a very simple mechanical fault. But, the desert sun of Palm Springs is unforgiving, and the 944's cosmetics reflect this prolonged exposure. Find the 944 here on craigslist with an asking price of $3,600.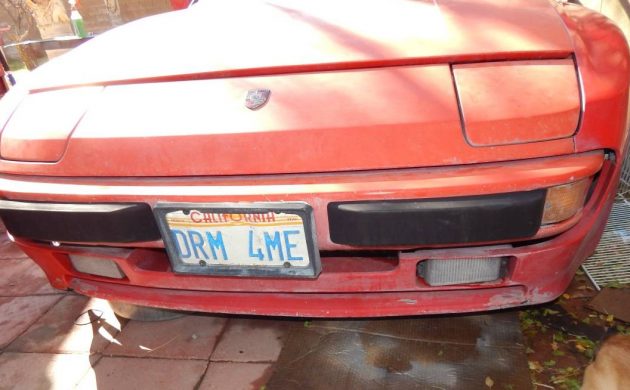 Thanks to Barn Finds reader Rex M. for the find. Seeing this old-school California "sunset" license plate makes me even more intrigued to know more about the previous owner and why he fled Palm Springs without his 944. Of course, as the seller notes, Palm Springs is a popular destination for retirees and snow birds who enjoy the climate in the cooler months but abandon it for more forgiving climates once the summer months hit. "DRM 4ME" is just too cool not to be associated with a former aerobics instructor or an agent who worked with Hollywood starlets. The paint, as you can see, is heavily oxidized and faded after years of desert sun exposure.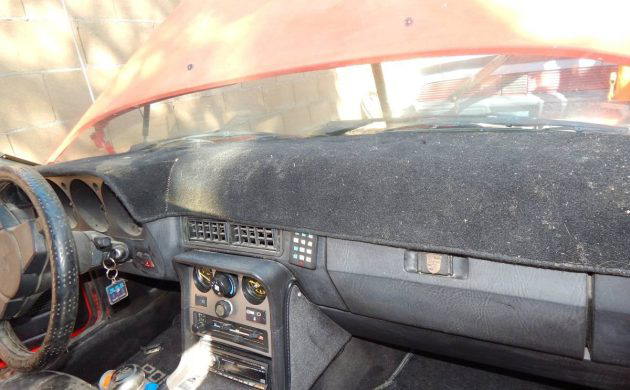 The interior of any car looks tired if it's left outdoors for years, but particularly so if it's the relentless sun of the California desert. The seller notes the dash is heavily cracked, and of course the black leather seats are dried out. The rest of the interior actually doesn't look too bad, and given it's still fairly easy to find junked 944s, sourcing a set of replacement seats and a crack-free dash shouldn't be too hard. And actually, it may even be a good opportunity to upgrade to some factory sport seats or period correct Recaros.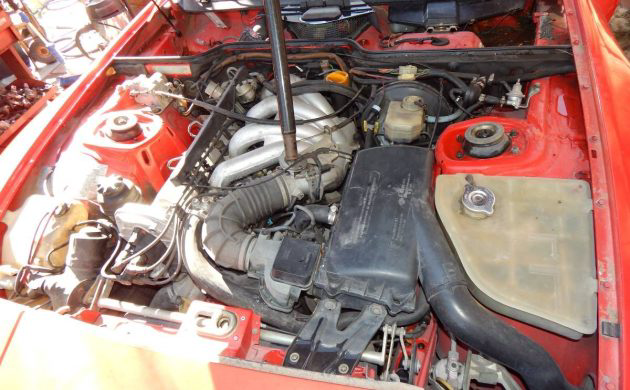 What's crazy is that the 944 was brought in for a simple ignition wire replacement – that's it! It was likely still a running, driving car, or at least very close to it – maybe even just misfiring a bit. The engine bay still looks quite clean with no major missing parts or signs of neglect (other than ten years in the desert.) Mileage is indicated as being 112,099, which isn't very high at all, especially for a 1984 model. The story is more intriguing than the car, and I hope the next owner does some detective work to figure out why DRM 4ME abandoned their clean 944 at a Palm Springs specialist shop.