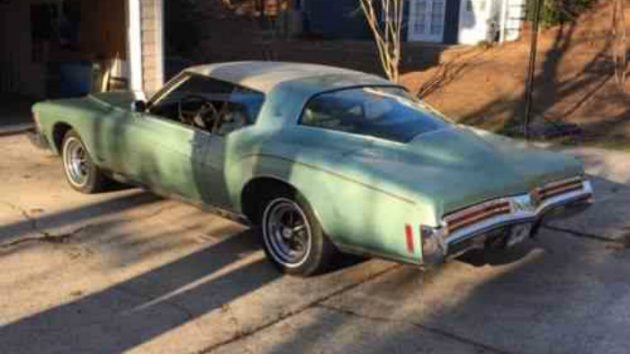 The 1971 to 1973 "boat tail" Buick Rivieras were controversial both at the time and in the present day. While some enthusiasts love the distinctive rear styling as envisioned by Bill Mitchell and executed by Jerry Hirshber, others find it very distasteful. I am in the former group, and this car in particular caught my eye because it has the slightly more subdued rear styling that was only used in 1973. It's up for auction here on eBay and resides in Rome, Georgia until a buyer is found. The starting bid is $7,500 and there's a buy it now of $15,000.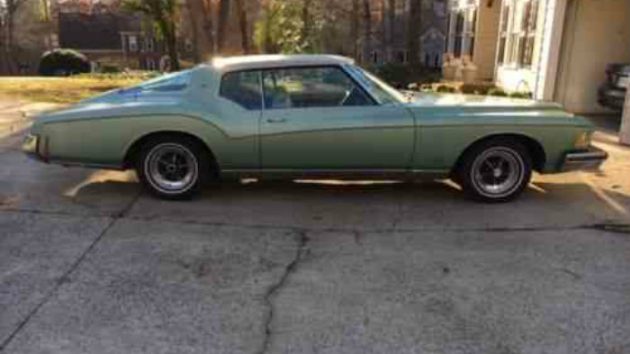 We are told that this car is a 39,550 mile survivor vehicle with no rust. The seller got the car back on the road after an extended hibernation period but the car still sports it's original paint and interior, although the paint has been touched up in spots and a few dings are present. I wish the photography was better and that there were some closeups of any damaged spots–we really can't tell enough about the condition of the car from these shots.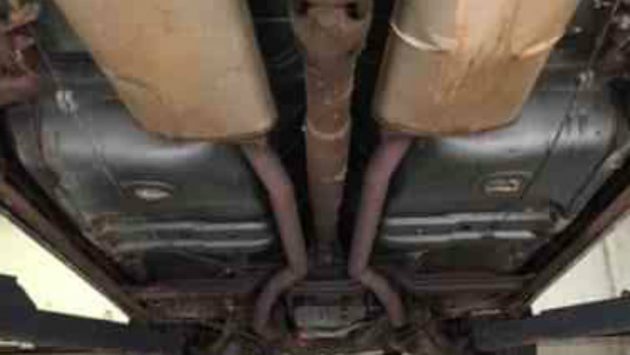 I was pleased, however, to see some under car views, which are pleasingly untouched. The car is said to have been in Georgia all its life and the underside might just confirm that.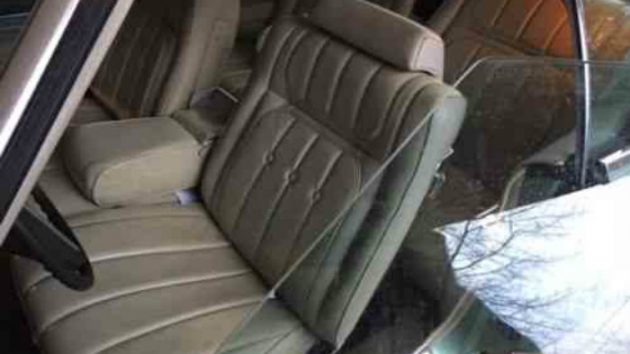 The inteior is completely original, and from what we can see of it is immaculate. As the seller says, "…no rips, tears or scuffs." It sure looks comfortable, at least for the front seat occupants.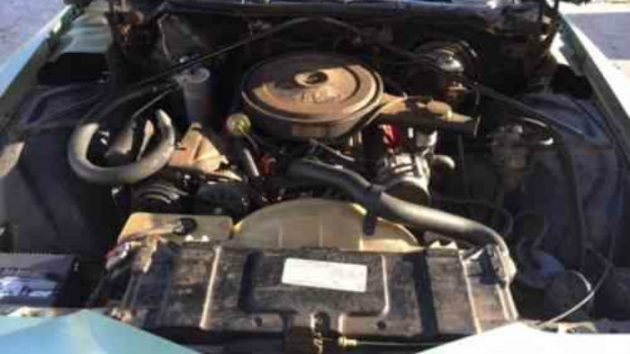 We're looking at a 455 V8 with a four barrel carburetor, which has been rebuilt. All belts and hoses have been replaced, along with some gaskets, resealing the transmission as well as tune up components. As a special treat for us Southerners, the air conditioning has also been completely serviced as works very well. The seller even has a lot of original literature that they are including in the auction. Overall, this looks like a great example of a boat tail Riviera–do you want to go boating?