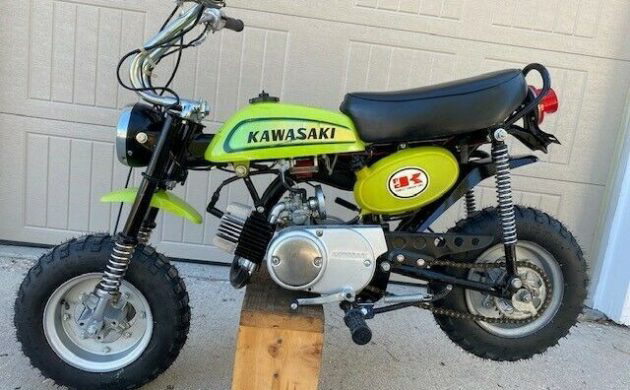 Shaquille O'Neal is six inches taller than I am and over twice as heavy and I can't see him riding this 1971 Kawasaki MT1, but I sure would. I subscribe to the theory that if you're embarrassed about your vehicle not being impressive enough for your friends, you need different friends. This tiny two-wheeler is listed here on eBay in Colorado Springs, Colorado, there is no reserve, and the current bid price is just over $1,500.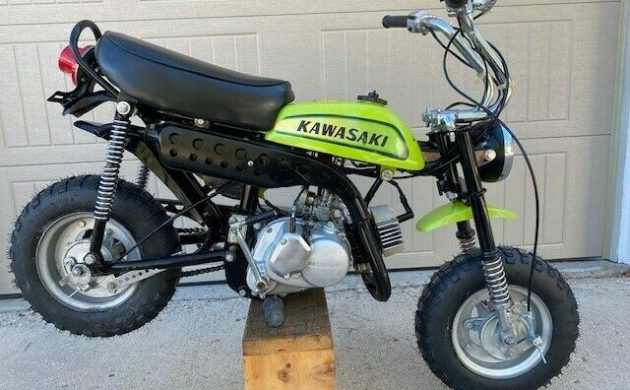 As was usually the case, Honda had a headstart on tiny motorcycles by the time the MT1 was introduced, but with 75cc compared to 50cc, and being two-stroke bikes, the little Kawasaki was a bit of a barn-burner compared to the monkey bike Honda. Although, they both had about the same horsepower. The MT1 was made from 1971 to 1975 and evolved into the KV75 after that.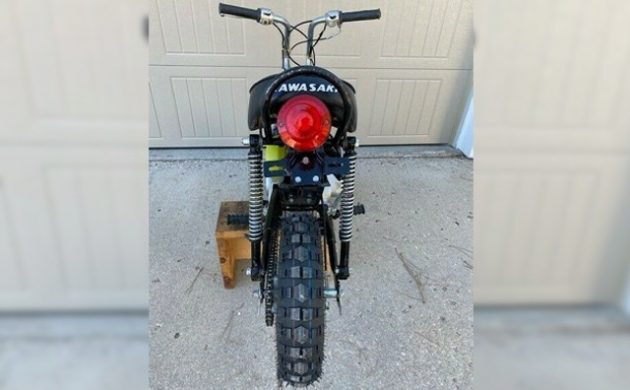 The seller tells an interesting story about this MT1. They bought this bike from a famous drag bike racer who was friends with Al Unser and this was supposedly Al Unser Jr's bike when he was young. They can't say with 100% certainty that this was an Unser-owned motorcycle, however. You can see that the right rear spring is in need of some help and this bike isn't currently in running condition.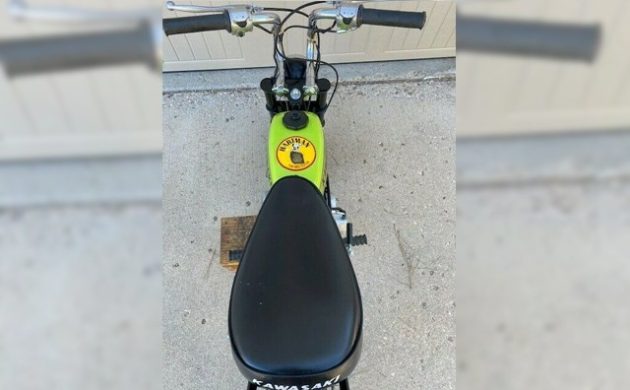 There are stickers on it that the seller left there not knowing if they were put on by a certain famous person's son, thinking that it's better to keep it as they got it rather than totally restoring it. But, they did put on a few NOS and reproduction parts like cables, a tail light lens, tires, and tubes, etc. Overall, this one looks great to me just as it is although I'd want to try to remove that big sticker on the gas tank, I don't care who may or may not have put it on there.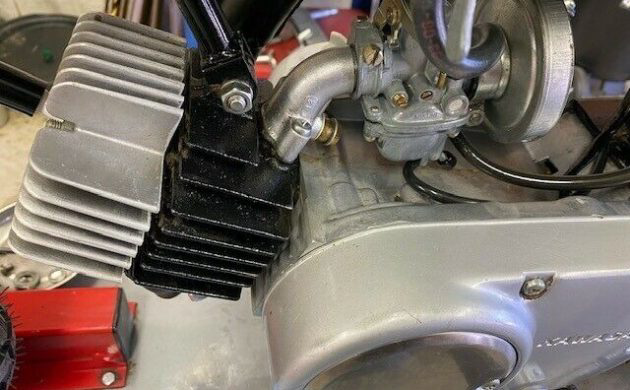 The super clean engine is a Kawasaki 75 cc two-stroke single-cylinder which had around 4.2 horsepower. The seller hasn't tried to start this one but it turns over and shifts through the gears just fine. I have two tiny motorcycles that I have never had gas in and haven't tried to start them, a 1983 Honda Motra and a 1971 Suzuki MT50 Trailhopper. This Kawasaki would be a fun addition but I need to work on getting all of my toys running first. Are there any fans of these small bikes out there?