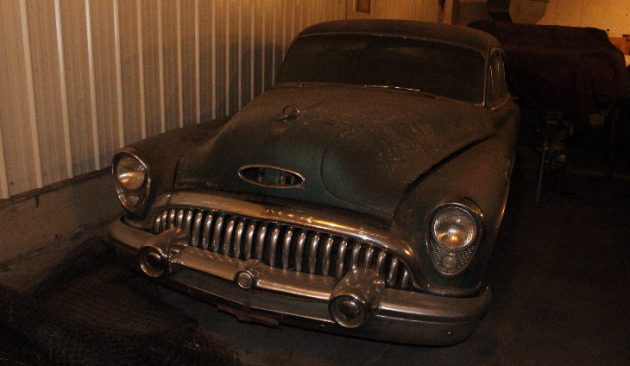 If you're near Alberta, there's an auction happening there this Saturday billed the "Industrial Consignment Auction," located at 21308 Township Rd. 582 in Redwater. There's little information offered on the state of the vehicles inside the metal building they're housed in, but sometimes that means the auctioneer just wants to move inventory and not quibble over price. Wishful thinking, eh? Find the details here on the Clyde Auctioneering website.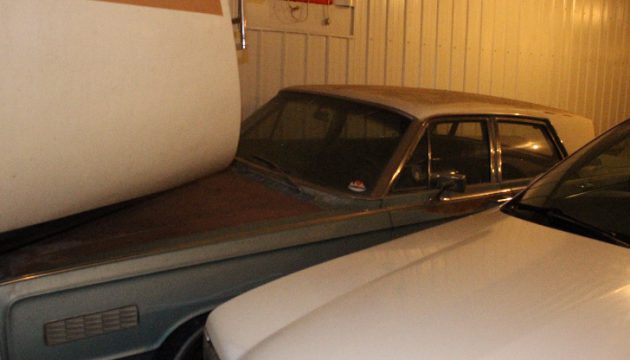 The top photo reveals what looks like a tired but complete Buick Roadmaster, a 1953 model according to the auction listing. Moving onto the next classic, this Mercury Montclair is jammed underneath what could be any number of things – the auction site is clearly home to many items beyond just vintage automobiles, from furniture to metal signage to shop equipment. No word on condition for any of the vehicles up for grabs, but I suspect they will sell cheaply enough that the next owner's risk will be low.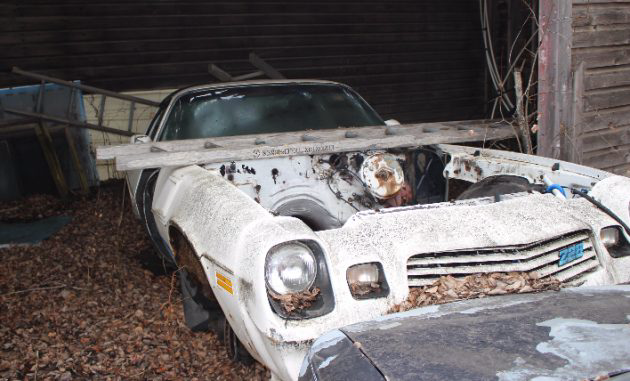 This Camaro Z28 is included in the photo gallery but not in the auction listing itself. There's not much left to work with here, as the motor and hood are long gone and the body clearly hasn't benefitted from the same indoor storage space as the other vehicles. The Montclair is the only vehicle in the collection that is said to run, and while that shouldn't deter anyone from lobbing a bid or two, it is a good reason to have a well-defined limit in mind as to how much you're willing to spend. A 1941 Pontiac is also among the lots for sale, and will need complete restoration.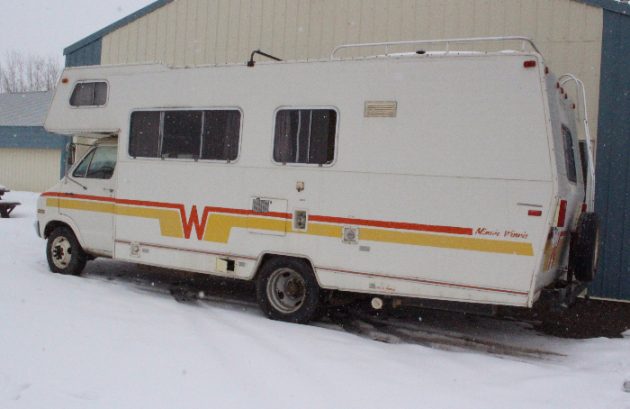 This Winnebago is another vehicle included in the auction gallery but without any details offered in the description. It is a later-model example than the Dodge-based Winnebagos we're used to seeing on these pages, and it looks quite sound. There's no obvious signs of damage, which hopefully means water intrusion has been kept to a minimum (they all seem to leak at some point, though). This auction isn't full of high-dollar classics, but it could be a good opportunity to take a cheap project home – if you're in Canada.