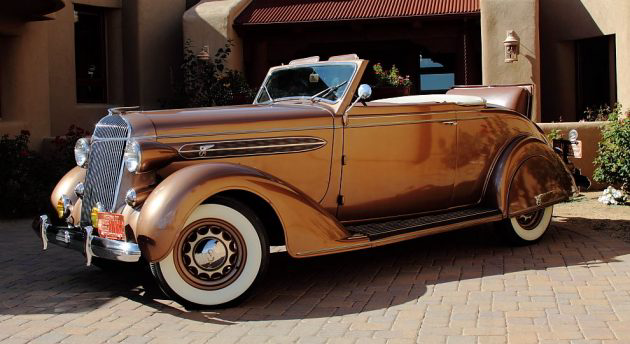 When Chrysler introduced the Airflow in 1934 it didn't sell well so they tried adding streamlined elements like wheel skirts to a more conventional car and selling it along with the Airflow. The new car, named the Airstream, was introduced in 1934 and outsold the airflow many times over. This one is for sale on eBay in Prescott, Arizona and is said to be one of only 4 know to exist. Bidding is over $15,000 but the reserve has not been met. It's from a private collection and there's no history provided. It's likely an older restoration. The color is described as Alberta Gold, but that sounds more like a potato! (Actually, it's "Yukon Gold" from Alberta)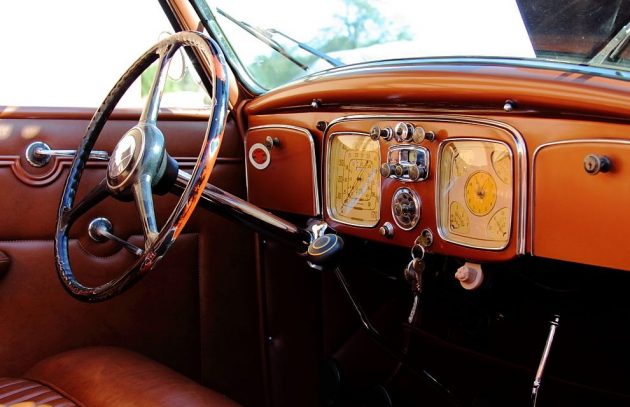 This interior picture is an attention getter. There are no other pictures of the interior, but it's assumed it's all in great condition. Do you think the steering wheel rim is worn or is that the original wood pattern?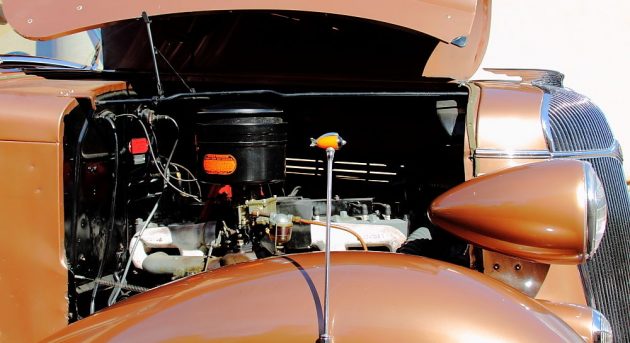 There is a 273 CID 105 horsepower flathead straight 8 in there. From what is visible, the engine looks to be in nice original condition. It is said to run perfectly. Is that really a little fish marker light?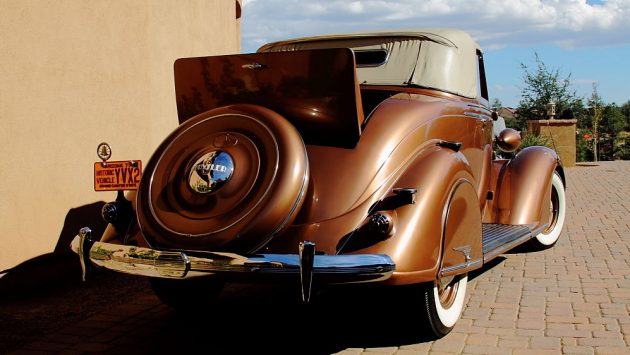 This airstream looks nice from this end as well, but the top looks like it could use some help. The seller describes his Airstream as being in show condition but it would need a little help for any major show. It's been for sale for awhile, waiting for the collector with deep enough pockets to pay what the seller thinks it's worth. At one time he was asking $125,000. Do you think it might be worth half that?