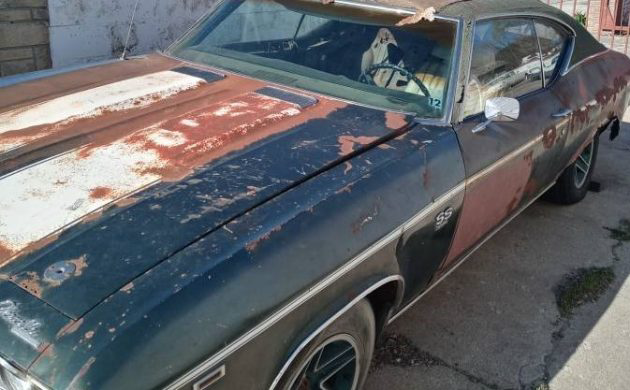 The Chevelle SS 396 was a series of its own in 1966-68 during the heyday of the mid-size muscle car era. For 1969 – the second year of the second generation of the Chevelle – it would revert to option status, but remain quite popular. This one-owner edition has fallen on hard times but is said to have a numbers-matching 396/4-speed combination under the hood. It doesn't look as though it's moved in quite some time, so a full restoration is needed. Located in an alley in Omaha, Nebraska, the car is available here on craigslist for $9,500. Thanks, Gunter Kramer, for the tip.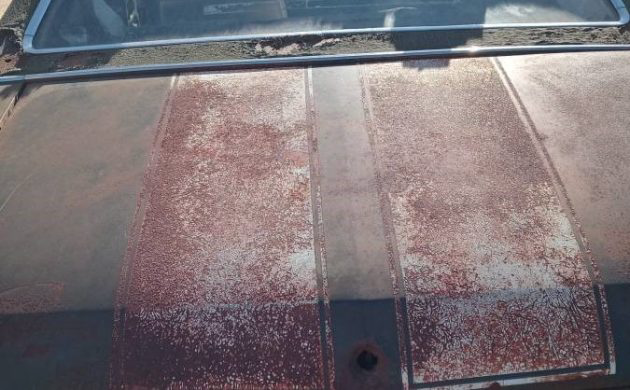 Depending on when in 1969 this Chevelle SS was built, it could have either a 396 or a 402 cubic inch V8 in its displacement. The story goes that the 396 was increased in bore size in preparation of 1970 when all 396 engines would really be 402s because motors greater than 400 cubes would have lower smog regulation restrictions. A total of 86,630 "396" engines would be installed in Chevelle's for 1969, with the most common being RPO L35 at nearly 60,000 copies.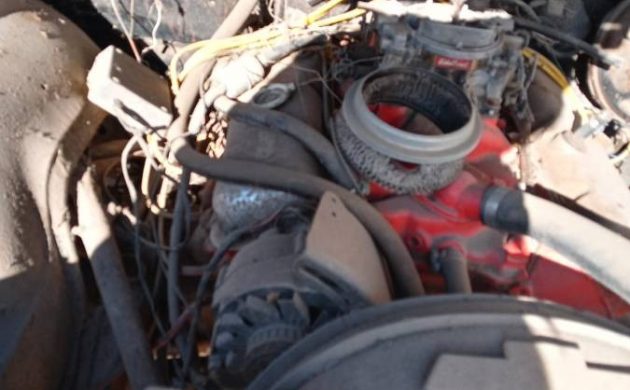 We don't get much information or good photos of this car. The seller says it has had just one owner in its 52 years on Planet Earth and that everything is original. No VIN is supplied to verify its authenticity, however. The dark green paint has been subjected to the elements for some time and earlier repair work – perhaps for rust – looks to have been done on the passenger side rear quarter given red primer over body filler. It has either a dark green or black vinyl top, but most of it has peeled away and rust has taken over.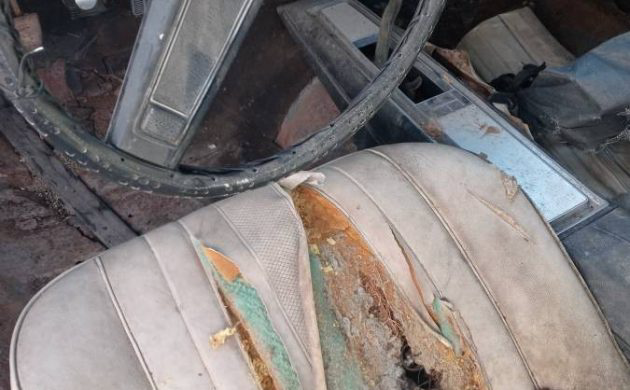 The interior was beige at one time and looks as well worn of the rest of the car. And the floorboards look rusty. No mention is made if the car runs or what it might take to get it running again, so it's best to assume the worse. So, bring a trailer and make it go away for the seller. If this car were restored, it could be a $50,000 automobile, but what will it take to get there in terms of time, money, and patience?