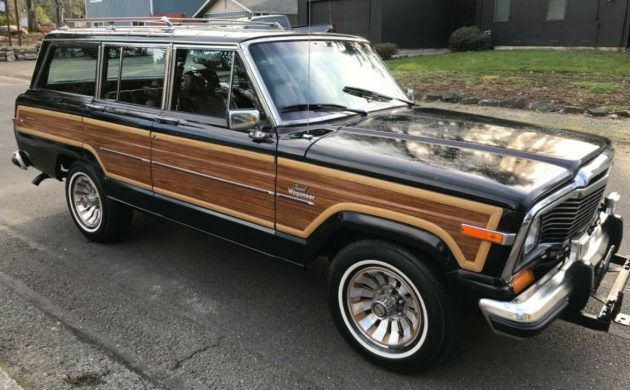 Some of you may have nostalgic memories of riding in station wagons on family road trips when you were young. If you're of my generation, the station wagons of the sixties and seventies made way to the S.U.V. culture in the 1980s. The Jeep Wagoneer kept the wood panels that were such a familiar look during the 70s but added four-wheel drive to make family ski trips and camping adventures easier. This 1985 Grand Wagoneer can be found here on eBay with a current bid over $8,000! Located in Lakewood, Washington, this Jeep has probably had some great adventures in the Pacific Northwest. Although it has seen some mileage, it is still in amazing condition. Check out more of this amazing Jeep below.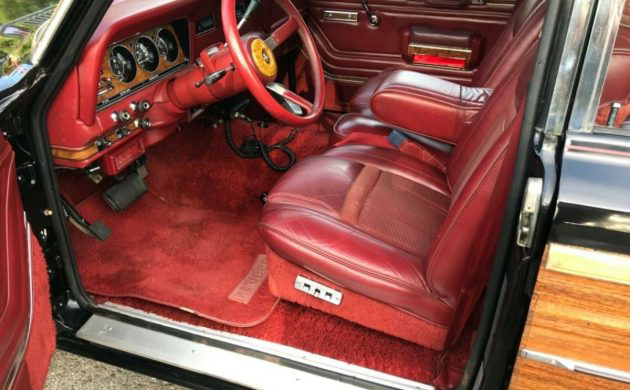 The interior is a really nice red color that looks like it may have been refreshed. You can see the trim package on this particular Jeep features power seats, windows along with wood grain dash and steering wheel. It also features a C.B. radio and vintage cellular telephone.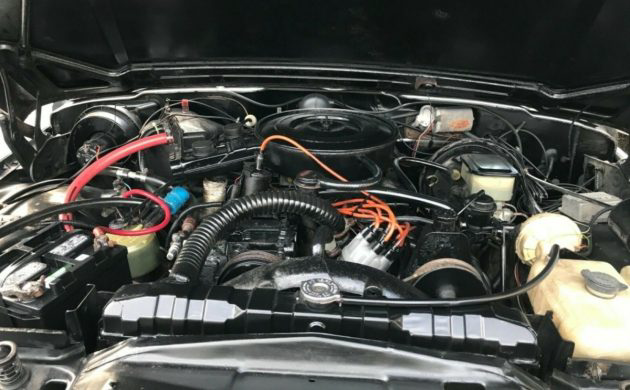 The engine compartment is very clean and has almost been detailed too much. This much shine on a 34-year-old truck should raise a red flag for a potential buyer. A thorough inspection along with a review of any receipts that come with the sale would be a good idea. The ad says it "runs and drives like new" and hopefully that's the case.
The overall condition of this Jeep is very good. The ad says it was stored in a barn since 2004 where it had some boxes stacked on the hood. You can see some paint issues there, but the rest of the paint looks fine. So what do you think of this great classic 4×4? Does it bring back any memories for you? Share your stories with us.