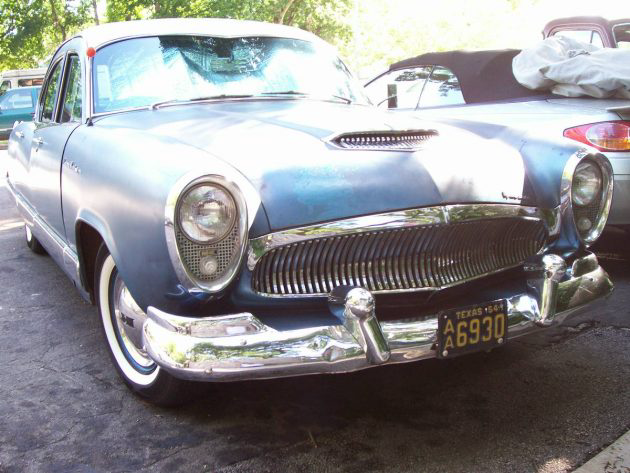 By 1954, the writing was on the wall for Kaiser cars. The company could not compete with the major manufacturers, and after its initial success, its relatively high prices, the lack of a modern V-8 power plant, a small number of models for buyers to choose from, and a limited dealership network all contributed to quickly declining sales. Kaiser stopped selling passenger cars in 1955, and moved on to become a holding company as Kaiser Industries, which became the seller of the Jeep line, which Kaiser had acquired in 1953 when it bought the Willys-Overland company.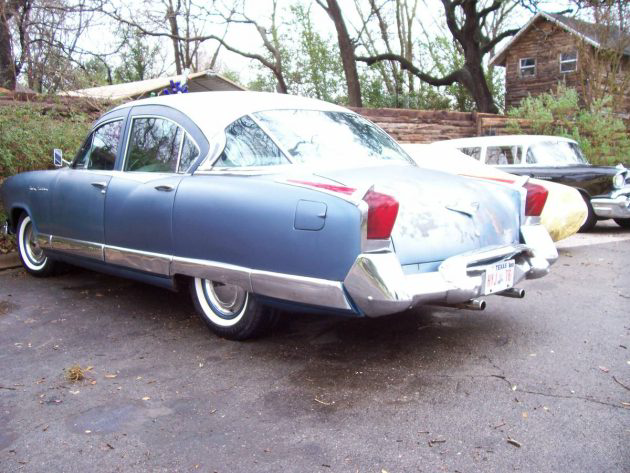 Ironically, the 1954 Kaiser Manhattan was a good looking car with many advanced features and was probably as good or better than many of the cars produced by American manufacturers that year. This very nice looking example is for sale on Craigslist in Austin, Texas, with an asking price of a rather steep $12,500.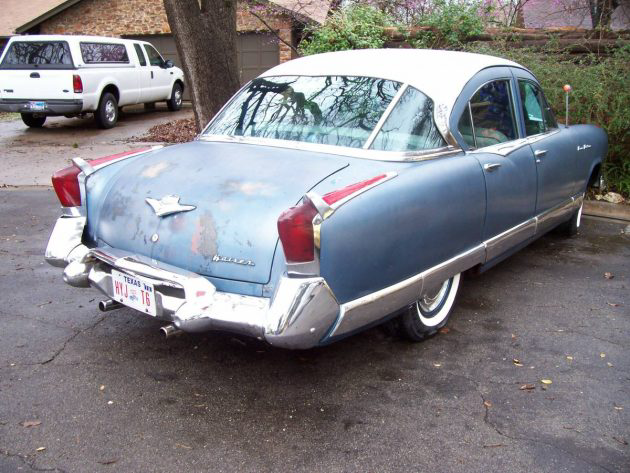 Still, this car has alot going for it, both in terms of looks, originality and condition. It is a very pretty car, appears to be rust free, and only needing some paint work on the trunk. The the chrome is beautiful, and those tail lights just look fantastic. While the seller says very little about his car, and provides few photos, there is one thing about this car that may make it more attractive to some of us, and that is its drivetrain. This Kaiser features a Ford 289 V-8 and C-4 transmission that were installed in the 1960s, making this car a true sleeper in its current form.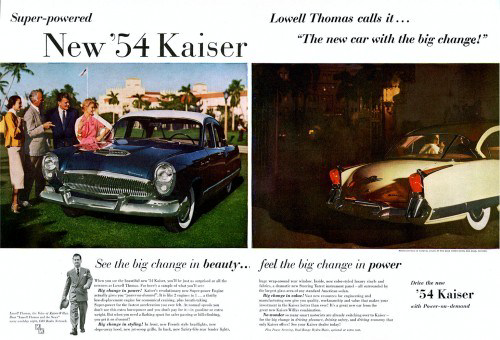 Growing up in the fifties and sixties, I remember seeing a fair number of Kaisers around our town, and one of my childhood friend's family drove one just like the car for sale here, well into the 1960s. Kaisers have always stood out from the crowd, and the 1954-55 Manhattans were probably the best cars the company produced. Although Kaiser collectors might object to this repowered version, I think the conversion makes the car a better driver, and alot more unusual. I do wish the seller had provided more information about his car, and at least some interior and engine compartment photos. It would be fun to know the story behind this build, which the seller says was professionally done in the 1960s, making this car something of a period hot rod. Beauty – and value – is in the eye of the beholder. Is this car interesting enough to attract your attention, and open your wallet?