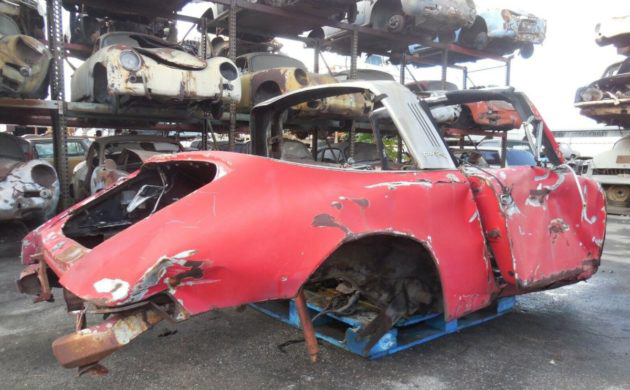 If you aren't familiar with The Ship of Theseus or the sorities paradox, it is a fascinating philosophical question about the originality of an object. It is especially interesting with regard to restoring classic cars. When you replace parts of a car, when does it cease being the original car and is, in fact, a different car? In the mid-2000s Hot Rod icon Boyd Coddington actually faced charges in California for a "Ship of Theseus fraud" which he eventually pled guilty to. Coddington's shop was building full custom hot rods that included new chassis, drive trains, and body panels but the cars were still registered as classic vehicles which allowed them to avoid emissions restrictions and tax liabilities. This 1969 Porsche 911 T Targa falls into a similar category. While it is being sold for parts on a bill of sale, what if someone decided to rebuild it? You would have to replace nearly everything on the car, but it would still have its chassis numbers and body tags still in place…So is it still the original car? It can be found here on eBay with a requested opening bid of $500. Let's take a closer look at this car and see if there's anything usable on it.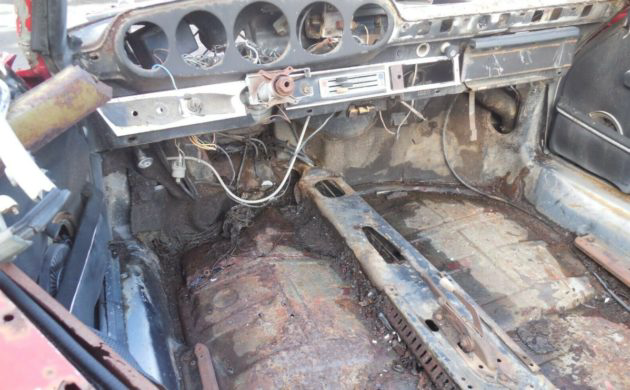 The car was apparently involved in an accident in 1980 and at first glance, there is almost nothing left of this car. However, once you look a little closer, you can see some bits and pieces that may be usable for another project. The ad says the chassis/VIN number is 119110449 and the paint code is 67-81-9101-H, which is believed to be silver.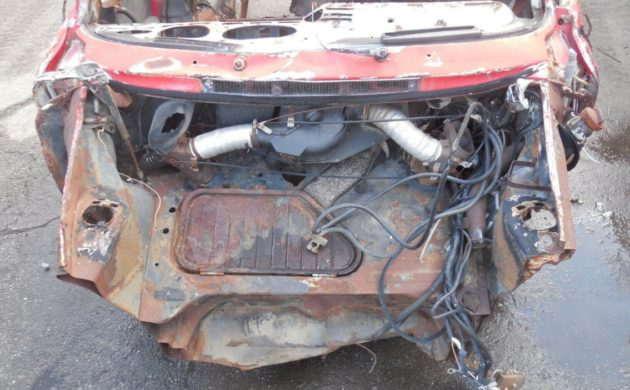 According to Hagerty, the average value of this car is $38,500. While the engine, transmission, gauges, wheels, suspension, and interior are missing, there might be something of use. What do you think?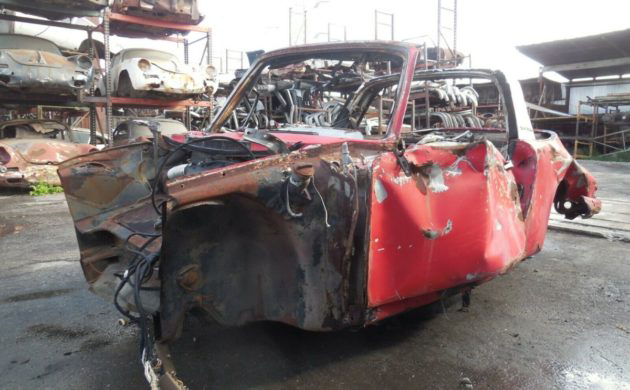 Man, this thing was crashed really well. It appears that it has been already picked clean of some bolt-on parts. Overall, it seems like there isn't much left worth saving, but you never know. How about you?