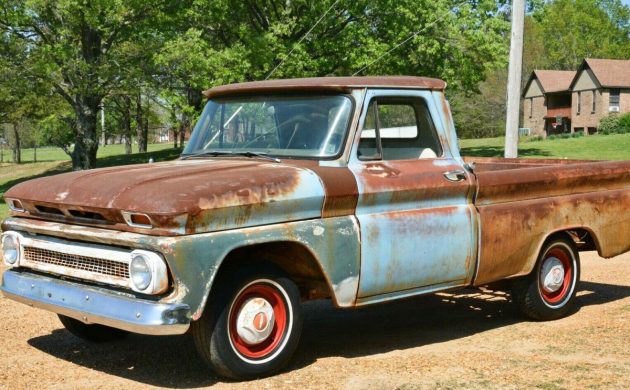 The seller says that this 1966 Chevrolet C-10 short bed pickup was bought brand new at a dealership in Arkansas on December 31, 1965 and it stayed in the same town for 55 years. That's cool, and despite the heavy "patina", as they say in 2021, it looks rock solid. They have it listed here on eBay in Eads, Tennessee and the opening bid price of $9,999 hasn't been clicked on yet. There is also a buy-it-now price of $11,500 listed.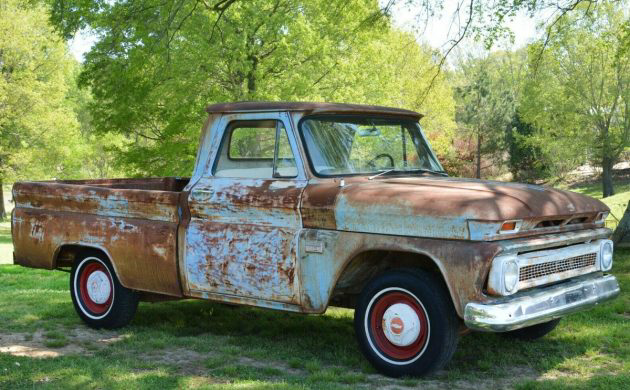 I can picture how great this truck would look with a nice, new, shiny paint job in the original light blue color, and I'd keep the red rims, that's a great look. But, for the time being, I'd leave it as is even though I know that's a controversial thing with some people. Unfortunately, the seller says that the great-looking tires and rims are for another truck and this one comes with the wheels seen in this photo. At least they mentioned that in the listing rather than when the shipper came to pick up the truck, even though I wish they wouldn't have teased us with the other wheels.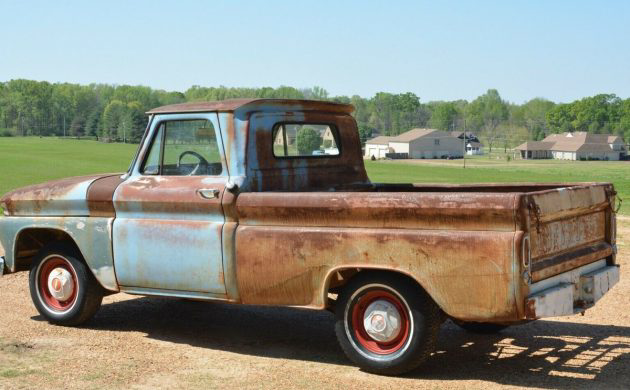 The first-generation Chevrolet C-series (K-series for 4WD models) was made from late-1959 for the 1960 model year through the 1966 model year. This is the least important piece of information of all time, but, they're my favorite of the Chevrolet pickups of any generation. As with the surface rust/patina, that's just an opinion and we all have a favorite era of Chevy pickup. What's yours?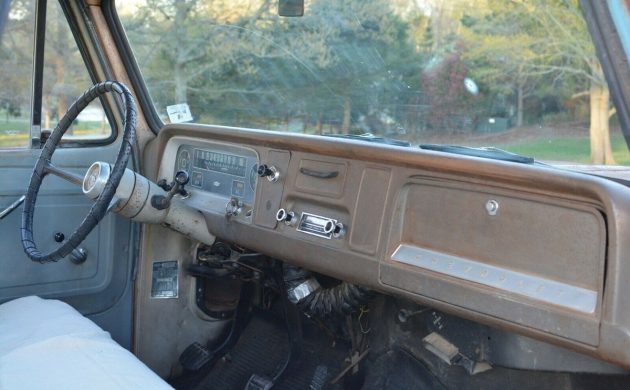 The interior looks pretty good to me, but there isn't much padding here other than the seat which has a cover or blanket on it, so I'm guessing that has seen better days. It appears to have a 3-speed manual transmission with a column shifter and most parts would be available to restore this truck inside and out if the next owner wanted to do that. They'll have to get it at a good price, though, as Hagerty lists a #4 fair condition value of $8,700 which is above the seller's initial bid price. Maybe that's why nobody has bid on it yet?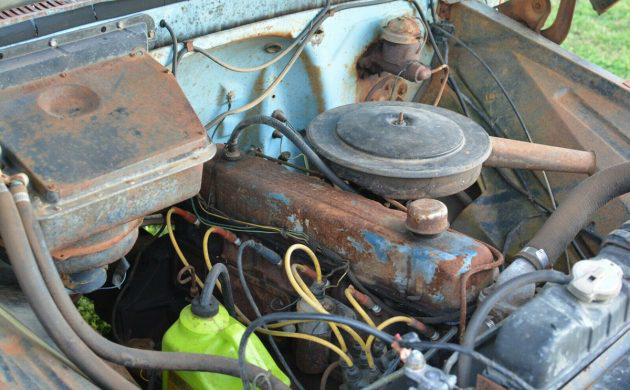 The back half – the short bed – needs a lot of help and the other end, the engine needs a bit, too. This one is Chevrolet's straight-six which could have been a 250 or 292 cubic inch. One of you will know by looking at it which version it is as both were available in 1966. It runs but it's running off of an auxiliary tank/jug as the gas tank and fuel systems need some work due to sitting for quite a while and it needs a new master cylinder. How would you redo this shortbed C-10?