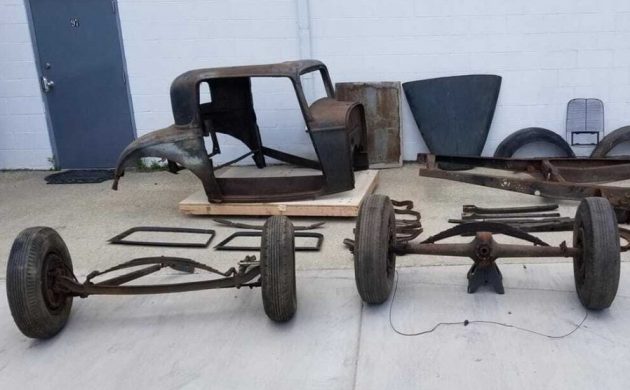 This car is purportedly a real-deal 1932 Ford 3-window coupe that was built as a hot rod in the 1950s. The seller says it was recently found in a storage barn and unfortunately it doesn't have a title. It can be found here on eBay with a current bid of over $4,300. A buyer would be very wise to do some research on this one since real '32 Fords are some of the most sought after cars. Currently located in Naperville, Illinois, there is definitely enough to start a fun build with the parts that are here. If you're the winning bidder, you'll have to find some doors, a grille shell, and engine, but other than that, it appears mostly complete. Have a look for yourself.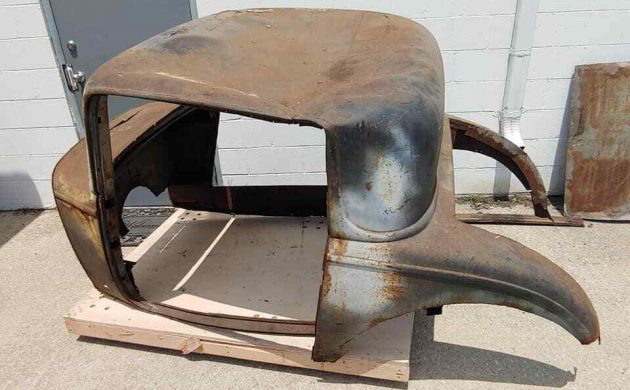 Unfortunately, the cab is probably going to be the biggest question when deciding how to build this car. As you can see the top is caved in. The sheet metal can be fixed, but it probably won't look 100% unless there is a bit of body filler and paint added. If you're looking to do a rat rod, you'd probably be better off doing a roadster and getting rid of the top all together. Also, the car had suicide doors at some point and the wheel arches have been cut. All things to consider when evaluating this project.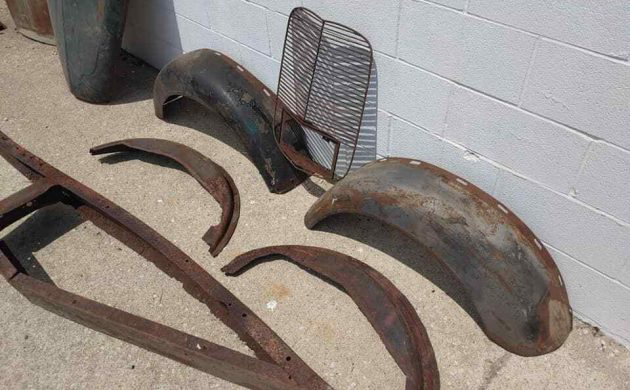 The seller says the body was channeled about six inches over the frame. Also, the original grille shell is gone, but as you can see, there is a custom grille that comes with the car.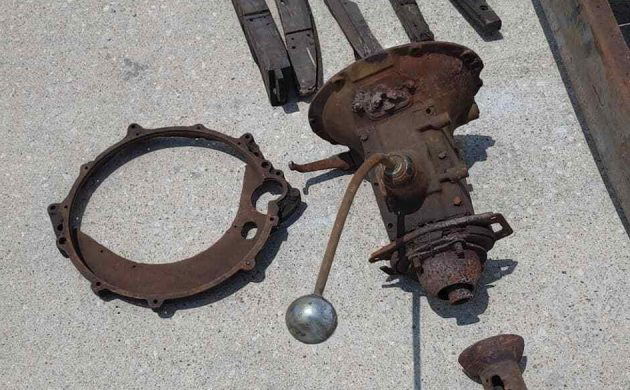 There is no engine included in the sale, but the transmission and adapter is included. The seller thinks the car originally ran a 265 cubic inch Corvette V8 with Offenhauser 3×2 intake and Stromberg 97 carbs. The block and heads were found with the car, but were too far gone to be salvaged and the intake has been sold separately.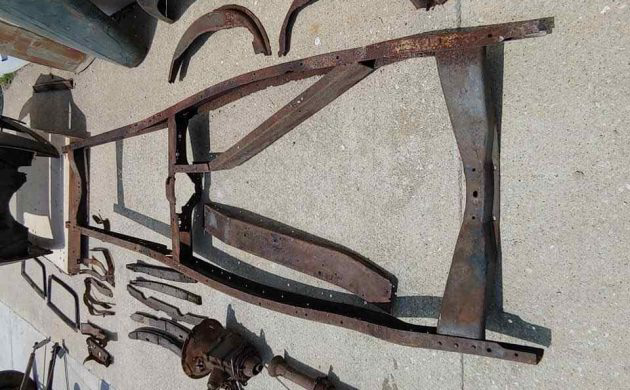 Overall, this looks like a challenging but potentially very rewarding project. What do you think?