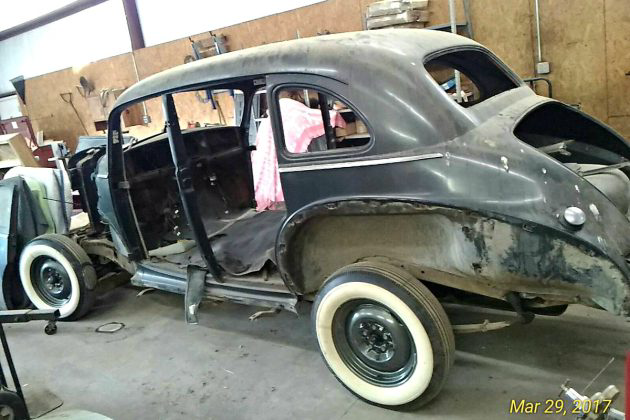 A sight that is always sad to see is when someone takes a nice looking car and completely takes it apart to restore it without completing the goal. Unfortunately that is the case with this 44,000 mile Hudson. Although disassembled, this Traveler appears to be complete and in very nice original condition. If you are a model builder then this one may be right up your alley. This giant Hudson model kit is priced at $6,500. Check it out here on craigslist out of Watkinsville, Georgia.
With "some assembly required" the seller mentions that all parts and fasteners are "bagged and tagged" to aid in reassembly. Also the seller has detailed photos, and a journal of the disassembly process. Before it was disassembled, this was a running and driving car. There is no mention of time, but it would appear that this Hudson has been apart for a while. It is clear that the majority of the paint is present, with the only visible rust being at the bottom of the fenders in surface rust form. Whatever the desire may have been, thankfully this Hudson still has hope of being a nice survivor once more.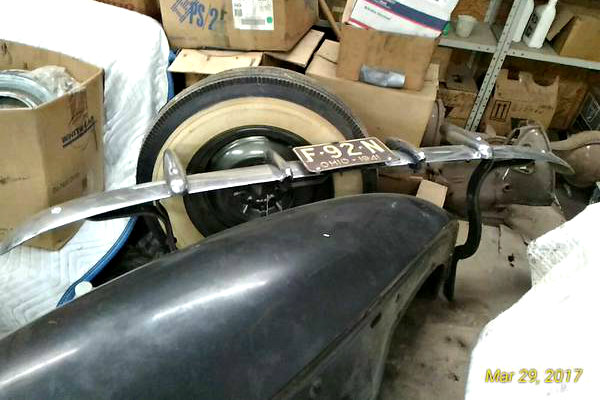 Examining the photos reveals many nice condition parts with no real flaws or issues. The seller has taken a detailed photo of some paint chipping on the body, but this is minimal in concern. Bright and shiny, the chrome bits look great. The actual body paneling looks excellent as well with only minimal signs of surface rust. Not to say that this Hudson is perfect, but it certainly seems like a nice example to preserve. Unfortunately there are no images of the interior components, so worst case scenario the interior needs to be reupholstered. I really appreciate original condition vehicles, and this Hudson looks as if it could be a worthy preservation. Do you think this Hudson should be preserved or restored?