Of all of the TR series sports cars produced by Triumph, my absolute favorite is the TR6. There is something about the squarer styling and those aggressively deep standard wheels that really appeals to me. This one is going to need some work to revive it, but the asking price appears to make it a real candidate for restoration. Located in Tucker, Georgia, it is listed for sale here on eBay.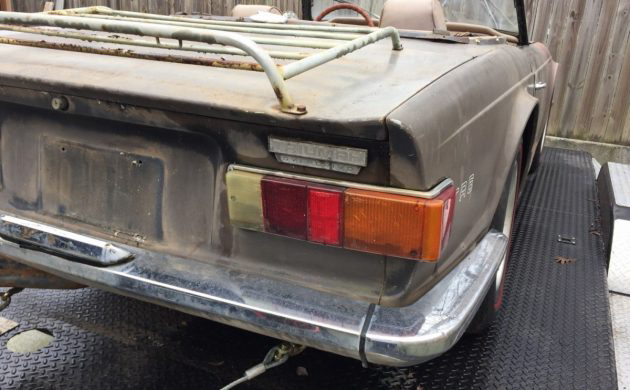 There is a bit of rust visible in the Triumph, as well as the occasional ding and dent, but from the outside things look promising. The rockers will need replacing, and there are a few other minor rust spots around the car, but all of these are repairable. The big worry is what's going on under the skin. We have no idea about the state of the floors or frame, which is disappointing. The state of the frame will really determine the viability of the car as a restoration project.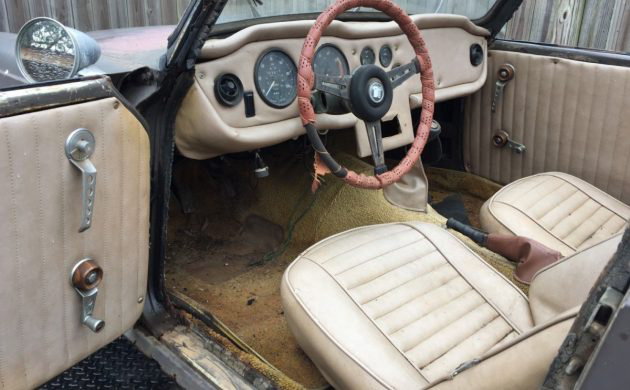 The Triumph has been off the road for at least 20-years, but all things considered, the interior has survived remarkably well. Apart from the missing radio, the interior trim doesn't look too bad. This is especially surprising given the fact that the soft-top has disintegrated, and offered no protection from dirt, dust, or anything else for that matter. I can only assume that the car was under a cover of some description because I would certainly have expected things to look a lot dirtier inside the car.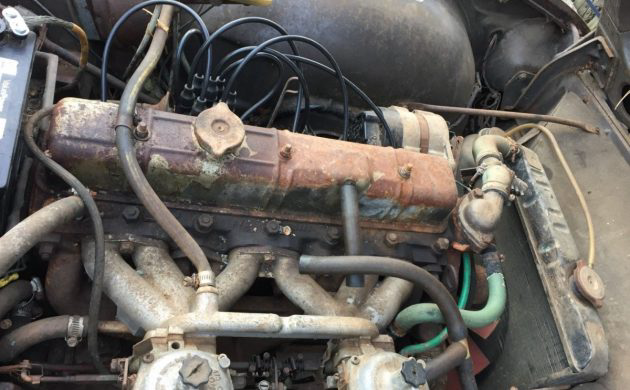 Under the hood are the 2.5-liter 6-cylinder engine and manual transmission. While the cars destined for the UK and other world markets were fitted with fuel-injection and produced 150hp, the US cars were fed by carburetors, and produced 125hp. This was still enough to provide pretty reasonable performance. The Triumph is fitted with a manual transmission with overdrive. However, we get no indication of the state of the engine. Having said that, there are some indications that someone has at least tried to get the car running, so we need to cross our fingers on that.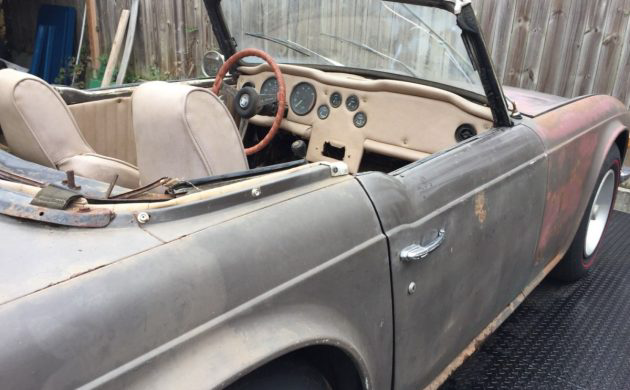 Prices for a reasonable TR6 will generally start at around the $14,000 mark, but a really good one will command $30,000 or more. There are a number of unknown factors to consider on this one, including the state of the floors, the frame, and the engine. If the frame is solid, then this car would be a good candidate for a restoration, and the owner's BIN price of $1,750 makes it all the more attractive.