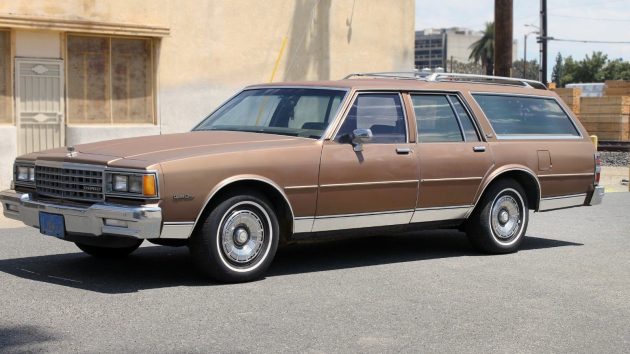 The seller calls this 1985 Chevrolet Caprice Wagon a "barn find". That must have been one fancy barn to have a top of the line Chevy Caprice wagon sitting in it. There is no mention of how long it was in this barn but it does have some damage from the hot Pomona, California sun. It's listed on eBay with an ambitious and unmet opening bid of $4,499.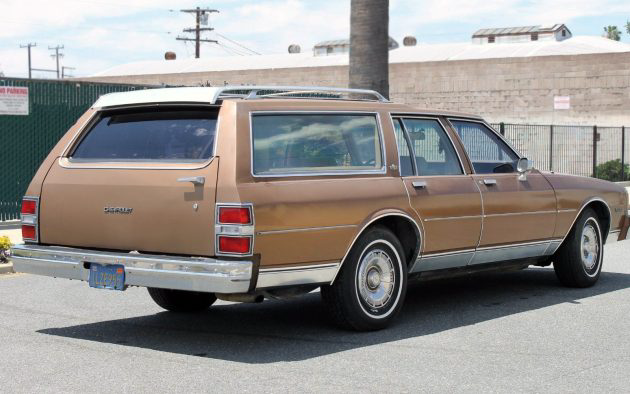 You can see some of the sun damaged paint here. It almost looks like that RR quarter has been touched up, or maybe that is just sun damage. Some of the soft bits could use some help, I wonder if that's also from the sun? They mention that "all of the glass is perfect as well as the original rubber." They say that the tires are new and if the door seals are this cracked up from the hot sun it's a good thing that the tires were replaced. Oddly, the passenger side door seals look fine. The body panels appear to be in nice shape with no visible rust or dents to speak of other than a couple of dings, and the chrome and moldings look great.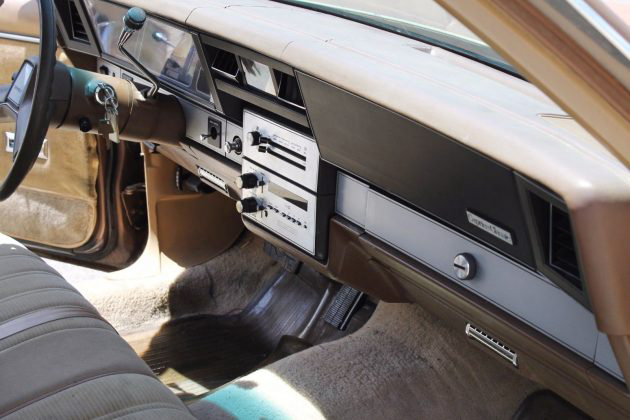 The interior photos are mostly close-up detail shots so we don't get an overall look-see, as they say-say.. but it does look pretty good in there apart from some cracks on the dash. I wonder if the barn had a skylight or something.. The front seat and the back seat both look great as does the cool back-back seat, which makes this one a nine-passenger wagon. but I'm guessing that a lot of the rubber bits will "need replaced", as they say in 2017.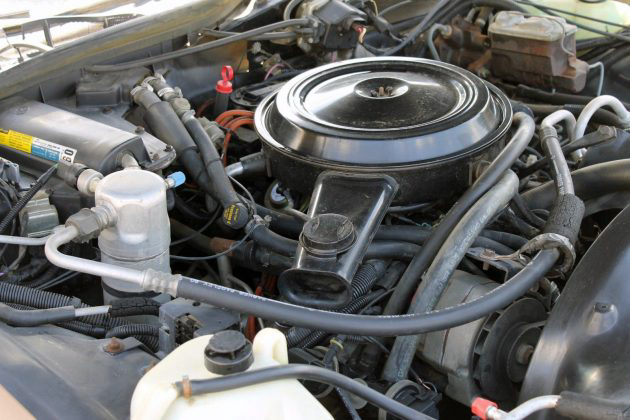 This is Chevy's small-block 305 V8 with 165 hp and the seller says that "under the hood is as factory original as you'll ever see. The car feels new. The engine runs perfectly. The car was just driven 100 miles after coming out of storage with absolutely no problems. Transmission, rearend, brakes all operate as new." Other than some cracked and deteriorated soft pieces this looks like a very nice survivor. It may be priced a little too high judging from the lack of bids. NADA lists the high-retail value as being $2,925, what do you think this car is worth?