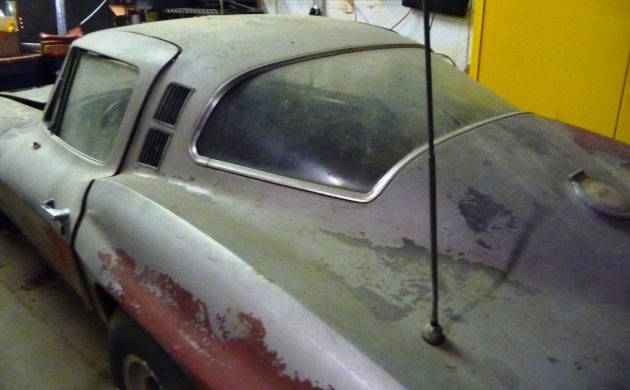 Leveraging brilliant engineering, Chevrolet first fuel-injected its Corvette in 1957. This 1964 specimen is offered as one of 1325 fuel-injected 1964 Corvettes, a car that retains its original 375 HP L84 V8 and other key original parts. Garaged since 1983, this rare yet neglected classic in Wheaton, Illinois seeks a new owner here on eBay, where a $24,500 opening bid will get the auction started.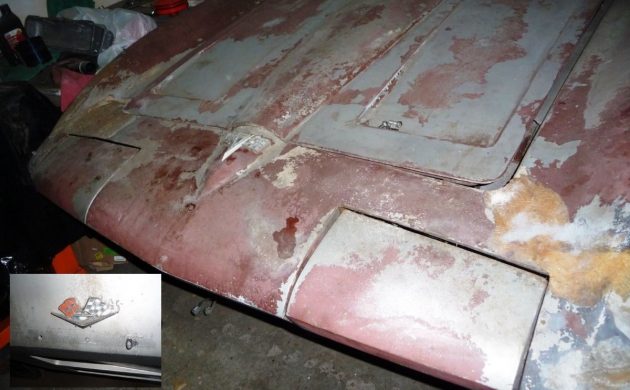 Considering the lack of body damage, we may surmise that mechanical failure sidelined this stylish thoroughbred after fewer than 20 years of terrorizing public roadways. Many a fuel-injected Chevrolet had its complex injection system replaced by a simple carburetor. This car's seller creatively avoids mention and photographs of either, and buyers should assume the rare and pricey fuelie setup is long gone.
Sadly thieves and the sands of time have stripped this coupe of many parts and any chance of a simple refurbishment. The good news is that no one will lament the meticulous nut-and-bolt restoration that this cleverly-engineered specimen of "America's Sports Car" deserves.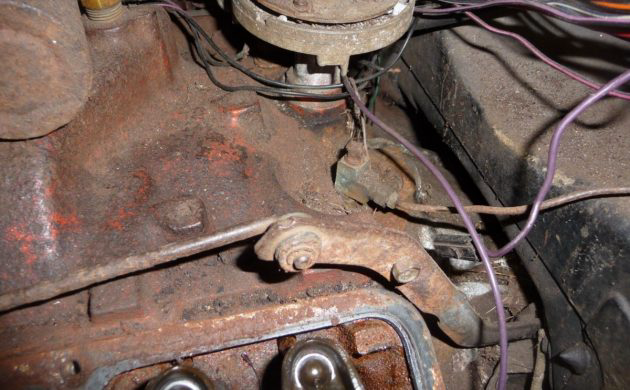 The seller documents several stamping numbers and fuelie-specific parts such as the distributor oiler and core support. The four-speed manual transmission and 4.11 gears would have made this a fearsome tire-frying 'Vette indeed. Amateurs need not apply for this restoration assignment, but all enthusiasts should celebrate the return of this rare car to its former glory, even if it never again transmutes rubber to smoke in anger. What would you do after inheriting this once-awesome beast?
Have something to sell? List it here on Barn Finds!