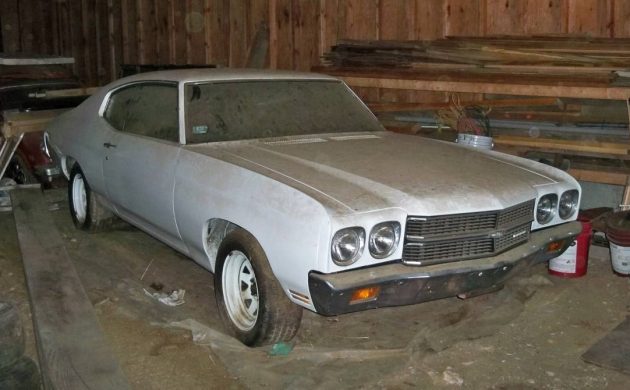 Chevy sold more than 300,000 Chevelle Malibu sport coupes in 1970, making it a hugely successful year. That includes some 53,600 SS396 models and another 8,800 SS454s. While the seller's car is said to have a non-working big block under the hood, the badging on the car (or lack therefore) suggests it started out as a basic Malibu coupe. It's been sitting inside a barn for years, but the body doesn't look bad for the experience. Located in Montague, Massachusetts, this '70 Chevelle is available here on craigslist for $16,995. Pat L. brings us another barn find to inspect!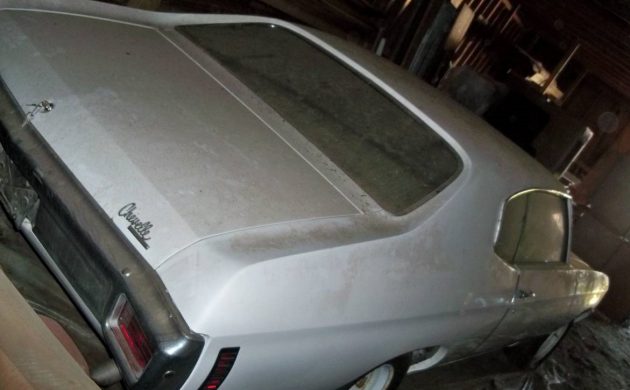 The Chevelle would debut for 1964, filling a size void between the compact Chevy II/Nova and the full-size Biscayne/Bel Air/Impala. The car would sell well during its first generation, and even better in the second (1968-72). Styling changes for 1970 gave the bodies a more "coke bottle" look. Most Malibu's were equipped with 307 and 350 small blocks. If you wanted muscle, you had to step up the Super Sport. We're guessing this is a standard Malibu, so the big block in the car must have been a swap at some point. But the seller says its "broken" without telling us exactly what that means.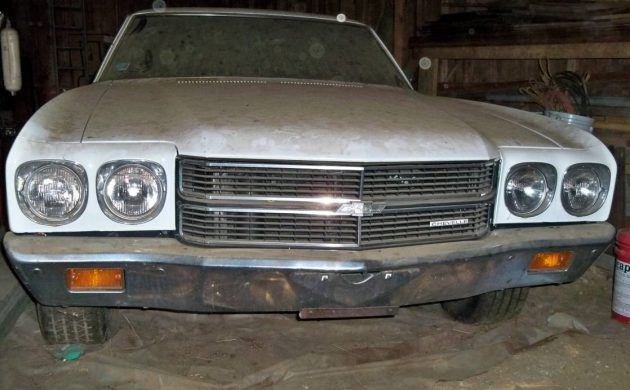 The performance elements of the car go further than the mystery motor. It also has a Muncie M20 manual transmission and a 10-bolt rear-end along with front disc brakes. The odometer reading is 75,000 and the mileage stopped there no doubt because of the motor. The only thing we know about the interior is that it has a bench seat. No photos enable us to gauge the amount of work, if any, that will be needed once you open the doors.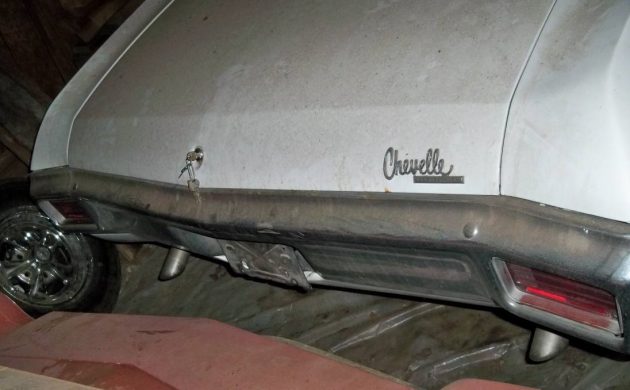 Body-wise, it looks straight, and the chrome and glass appear to be good. If there is any rust, we don't see it and the seller doesn't mention any. This Malibu appears to be wearing am amateur white paint job or primer of a similar color. Perhaps a good sanding will lead the buyer easily to new coat of paint. This car may be a decent project, but more information about the Chevy is needed. If it were a true SS, the asking price might work. But a non-running, long-stored Malibu tends to command less money.