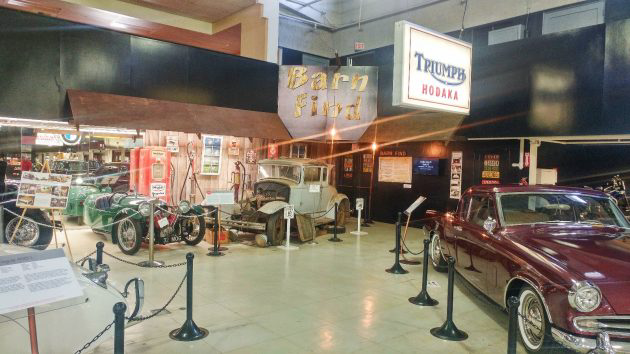 Discovering a barn find is a rush, but sadly, it's not something every car nut will get to experience. Thankfully, there are a few museums out there trying their best to recreate that feeling as much as possible. I happened to recently be in San Diego, California and remembered an old post written by David F about the San Diego Automotive Museum. They have a 1928 Studebaker barn find on permanent display, so I thought it would be fun to stop by and have a look!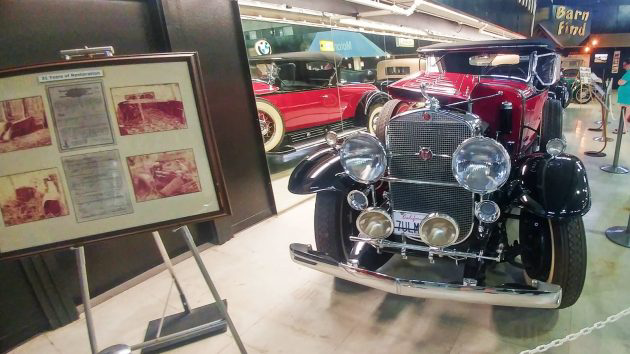 The '28 Studebaker might be the perfect example of a barn find, it's even still covered in dust! But it wasn't the only barn find in the collection. Several of the fully restored cars were found in barns prior to being restored, including a lovely 1931 Cadillac 452 and a Dodge Challenger that's currently packing a Viper V10!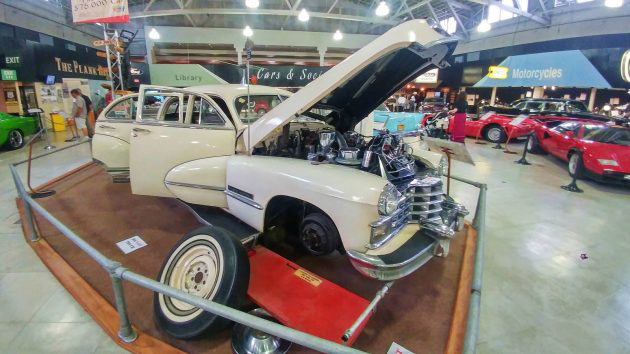 While it isn't a barn find per say, the Louie Matter Cadillac is also long term member of the museum and is an incredible car to see in person. If you haven't ever heard of Louie Matter or his 1947 Cadillac, it's an amazing machine that Louie built to travel long distances without having to stop. You could even change the tires while the car was moving. Photos don't do this car justice, it is truly impressive to see in person! You can read more about it here.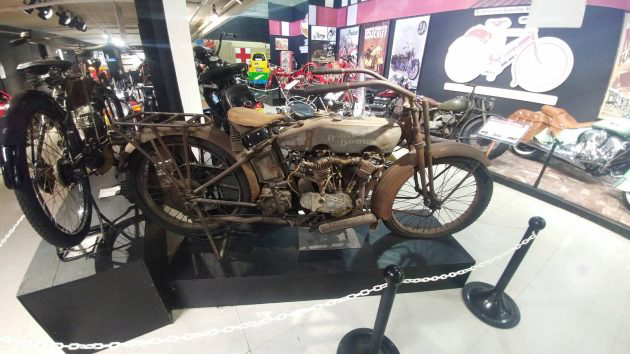 There were also some two wheeled finds on display! This early Harley was discovered in a barn and other than being cleaned off, is otherwise as found. There are quite a few other amazing motorcycles on display here, including one of Fonzies bikes from Happy Days.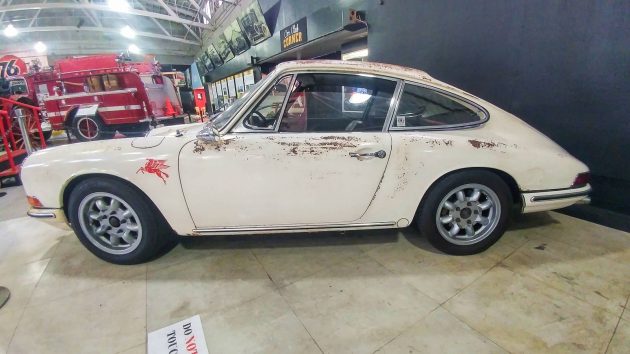 While the Studebaker does a great job capturing the barn find experience, this Porsche 911 is the one that got my blood pumping. I wasn't expecting to see it, so when I did, I got the kind of adrenaline rush that comes from making an epic discovery! It's on temporary loan to the museum, so if you want to see this amazing Porsche in person, you might want to go see it soon. And if you haven't already heard about this 911, you can read about its story here on Excellence Magazine.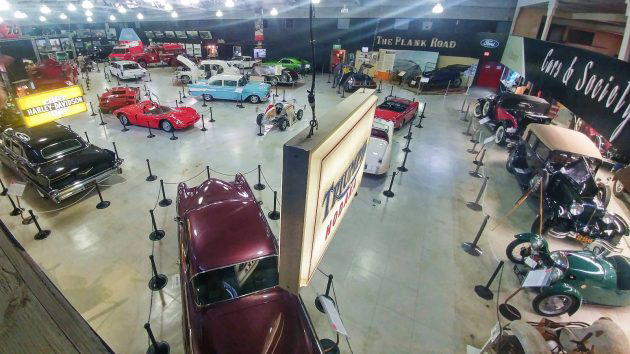 If you ever have a chance to visit the San Diego Automotive Museum, I would highly recommend it! It was a blast, my wife even enjoyed our time there. If you haven't had the chance to see a barn find in person, this is a fun and affordable way to get to. I want to thank the museum for doing what they can to preserve the stories of not just the barn finds that are currently on display, but every vehicle that comes through their doors. I also need to personally thank Patrick for showing us around! So which is your favorite "find"?