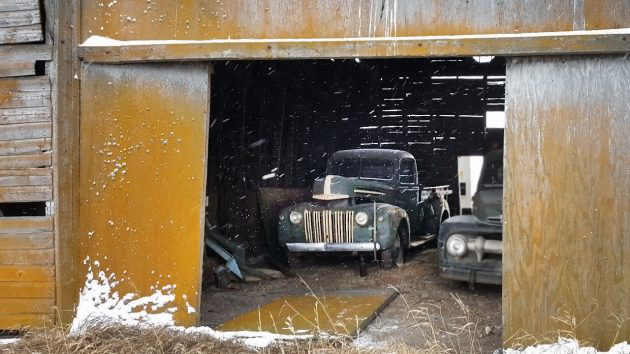 This is most definitely a barn find, as you can see. This pickup was parked in this barn in 1973 and had been there until recently, with the keys still in the ignition. It's a 1946 Ford and it's listed on eBay with a current bid of just under $4,000 and there are five days left on the auction. It's located in Norco, California.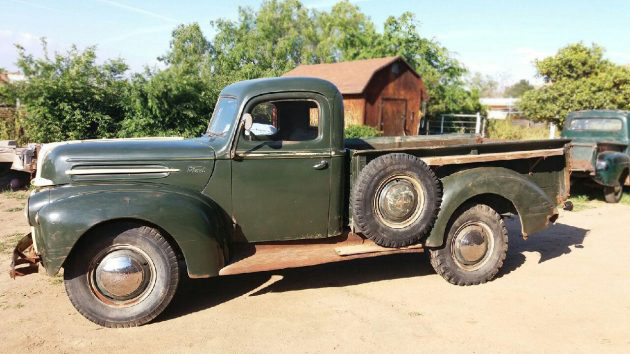 It looks a little better out in the open, no? This truck has a rugged look, just a little (a lot) more than a modern pickup does. Maybe that's because we know how really raw that it was as a vehicle. This was no luxury commuter like the majority of pickups are today, this was a tough, knuckle-bustin' work truck. Period. There is a photo, here, of the truck after they started to clean it up, that's pretty amazing!  I believe this is a model 69Y, a 1-ton, and the seller has that listed. But, they also have F1 and F3 listed, which wouldn't have been available until the 1948 model year.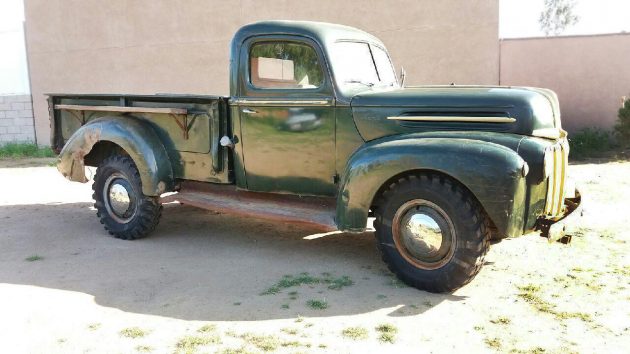 Thankfully, this was a California truck so for the first two-and-a-half decades while it was still in use it didn't suffer the scourge of rust that a lot of us have to deal with. And, then to have been put into a barn, an actual barn-barn, like on a farm with animals and farm implements and seed sacks and great meals at the family table, and other Ford pickups.. that had to help with keeping the rust at bay.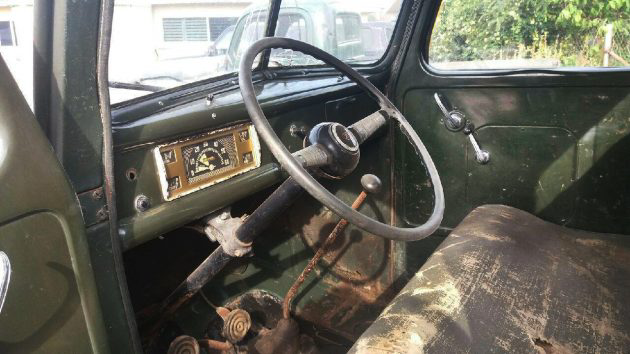 The interior of this truck is as honest and rugged as the exterior is. This 71-year old truck only has 30,000 miles on it and I'm sure that generations of mice have been born and buried in and around it, but the soft-goods (seat, windlace, etc.) look like they're in ok condition.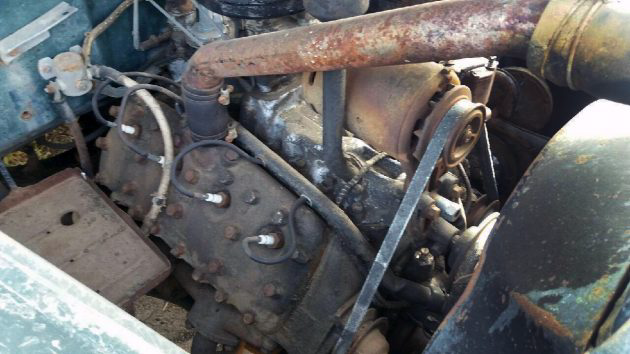 In 1946, the 239 cubic-inch, 100 hp flathead V8 was made available in the pickup. This is the engine that most buyers would want in this truck. This truck "is exactly as Henry Ford built it and the perfect basis for a restoration or museum piece." It's hard to argue with a totally original vehicle, even if it needs a lot of work to get it usable again. How would you restore this pickup?