When I first spotted this ad for a collection of Pontiacs, I thought it was just for a Firebird hood. The ad's title only lists a 1967 Firebird, which is the wrong year to go with the hood in their first photo, but as you start to look through the photos you start to realize this barn is full of '60s and '70s Pontiacs. And then once you start to read the seller's description you find out that this auction is for 7 cars, including the '67 Firebird, two '78 Trans AMs, a '77 Trans AM, a '66 Catalina Convertible, a '66 Catalina 4 door and a '66 Grand Prix! You can find this collection here on eBay in Dewy Rose, Georgia with a current bid of just $5,100.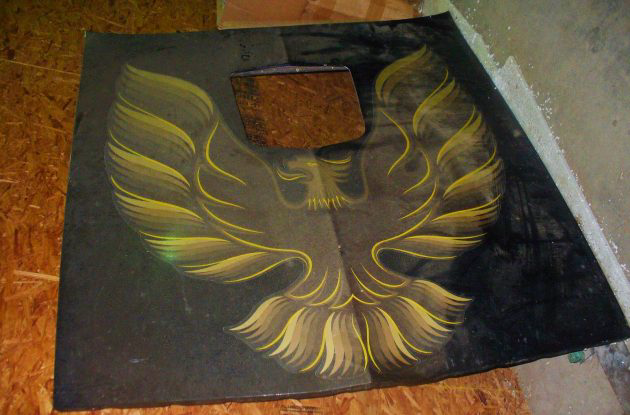 I won't lie, this could possibly be one of the worst attempts at marketing a collection of classic cars on eBay that I've ever seen. The seller really should have put something about this being a collection of Pontiacs in the title with the first photo being an overview of the barn rather than of a hood. The way it is, you aren't sure what exactly you are bidding on at first. Opening the barn's doors to take photos would have probably also been a smart idea, as the photos are extremely dark (I've brightened the photos so that you can actually see the cars), but that being said this could end up being a great buy for a Pontiac fan looking to jump start their collection!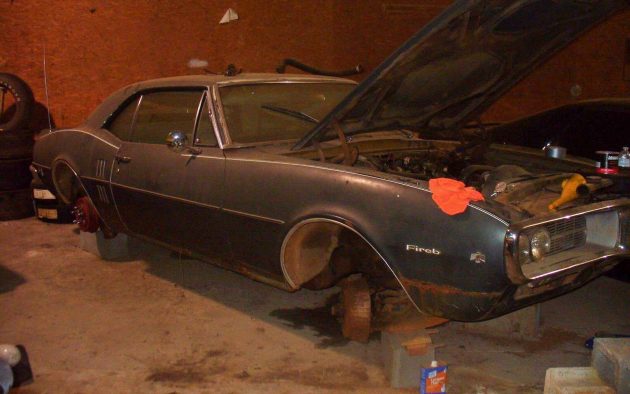 The '67 Firebird is likely the most desirable Pontiac in this collection. It runs, but the seller has it on blocks as they purchased and started to install a disc brake conversion kit, but has never finished the job. A lot of other work has already been done, such as flushing the fuel tank and installing a new radiator, but there's still a lot left to do to make it a driver. It's a factory A/C car though and could prove to be a fun project.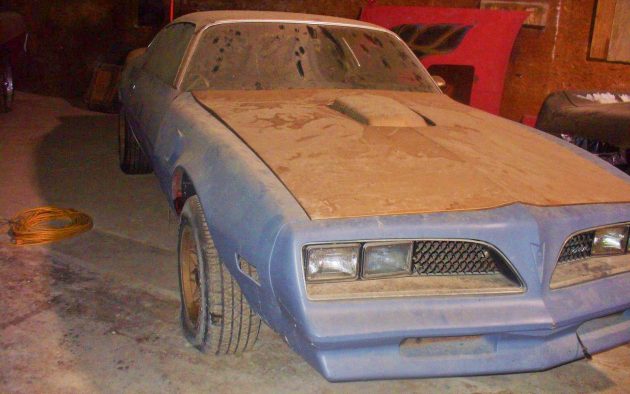 In the original photos it's quite difficult to tell what exactly is going on with the Trans Ams, but after brightening them I was able to figure out which one is the '78 with the 4-speed. The front clip has either been replaced or repainted after repairs were made, as it is currently a different color than the rest of the car. It currently has 84k miles, which isn't super low mileage but this is a very well optioned car. Besides have a 4-speed, it was ordered without A/C but with the WS6 handling package! The seller was told it was optioned this way to take to the track, but the owner never ended up racing it. It's been parked for the past 15 years and will likely need a lot of work to be road worthy. As a nice bonus, the other '78 is a rusty parts car, but is said to be complete and hopefully can provide this car with everything it needs.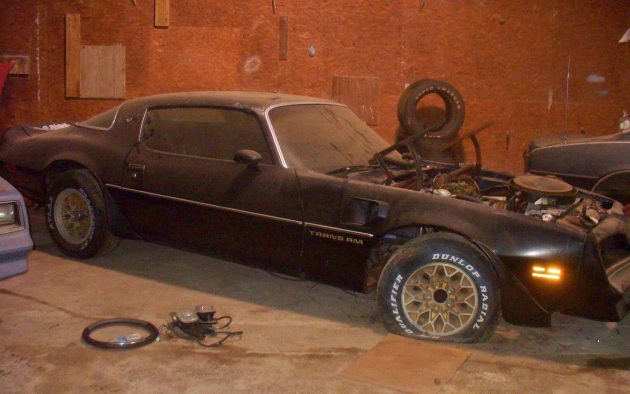 The '77 Trans Am is an 80k mile car that has been parked for 25 or so years. It was previously at a machine shop, the shop's owner had plans of restoring it but never got to it. So hopefully the next owner will actually do something with it rather than letting it sit. The body and interior looks to be in decent shape, but the engine is stuck and will need to be rebuilt.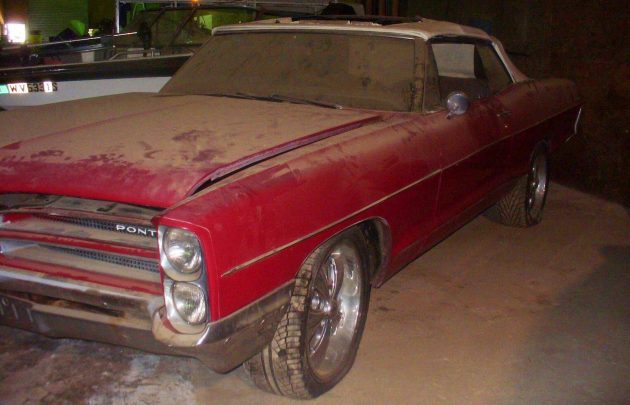 And last but not least is the '66 Catalina Convertible. While the seller has 2 other '66 Pontiacs, they are more or less just parts cars for this one. The seller claims it runs like new but has some front end damage and will need a new convertible top. The Gran Prix has the needed parts to fix the front end, plus it has a good 4 barrel 389 with A/C. The Catalina 4 door is said to be a one owner car, but that's about all they have to say about it.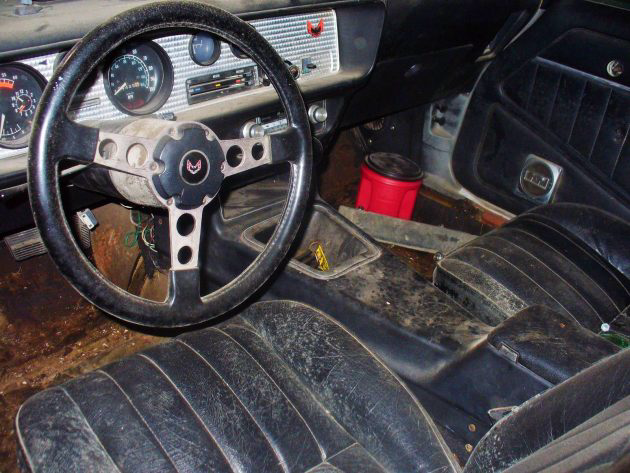 The seller states that they will break up the collection if their reserve isn't reached, but who know how much they think they will get for the whole thing. Given the poor quality of the photos and the lack of information, it's a bit of a hard sale, but let's hope their reserve is set at a realistic amount. Transporting 7 cars, several of which are parts cars, won't be cheap or easy. It will be interesting to see what happens with this collection. With any luck the seller will see their collection here on Barn Finds and chime in with more information and photos so that these cars can find a good home(s)!