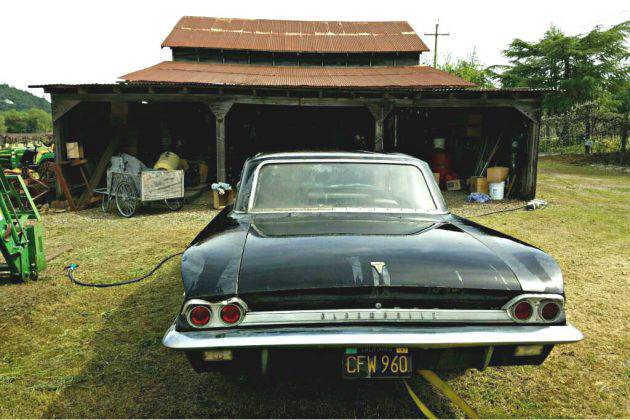 Tucked away into a barn in the 1980's this Oldsmobile F85 is very original and would clean up nicely. The seller is offering this Olds' as is, but it is a factory stick shift car. The styling and size of this classic is quite attractive, and having a stick shift would make this one just a little more fun to drive. Completely untouched since it was retrieved from the barn, this Olds' is offered for $8,000. Check it out here on craigslist out of Campbell, California. Thank you Rocco B. for the great submission!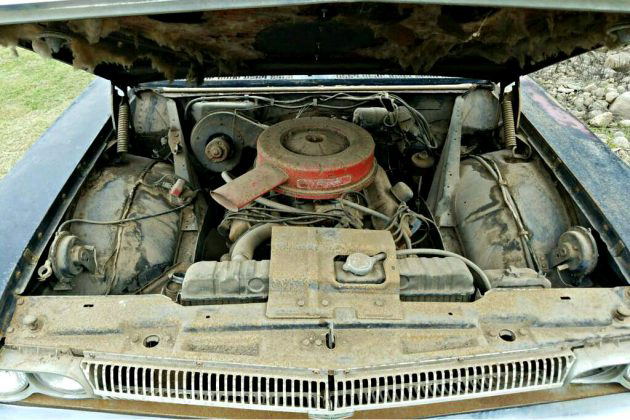 Beneath the hood is a very dusty and dirty Aluminum 215 V8. Apparently driven to its resting place, hopefully this drivetrain can be revived. The seller has made no efforts to clean or start this engine so it's true condition is unknown. Despite being dirty, there is no noticeable rust of any kind in the engine bay. A soapy bath would do wonders for this engine bay, likely leaving a nice condition engine bay with lots of paint, and minor corrosion issues.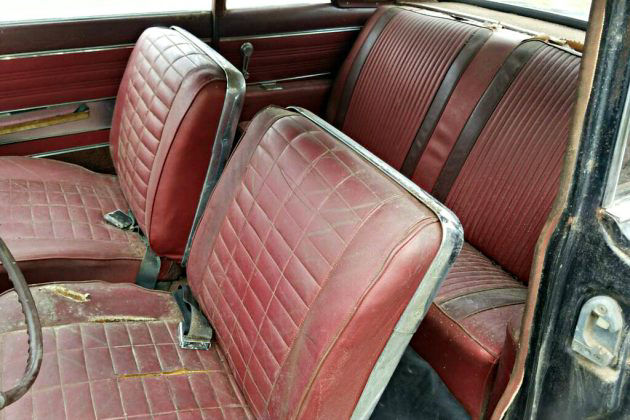 Black on red is a nice flavor for this Oldsmobile, and the interior isn't too bad off. The front seat has a few splits, and there is plenty of dust and dirt, but otherwise this original interior nicely matches the exterior and would be "good enough" for a driver.  The outermost edge of the dash seems a bit bubbly, but the dash is in nice condition overall.  A shop vac, and an interior cleaner of your choice, would likely leave this interior looking pretty sharp.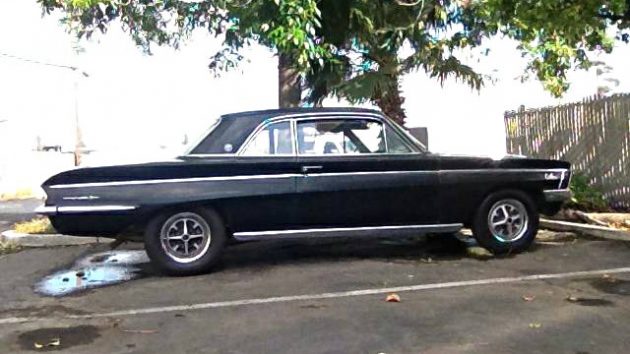 There are plenty of photos, but the quality is lacking a bit. As a whole this Olds' appears very solid, and the paint looks as if it could be buffed to a very nice luster. Rust seems to be a minimal concern, as the seller says the only "problem" is some surface rust on the driver side. There are no detailed photos of this area, but it almost appears as if the front lower edge of the hood has some surface rust as well. At the least it appears that there is no rot in this F85. The body appears straight, and the trim is all there although the driver side tail light bezel is bent. As a whole this looks to be a great car to clean up, preserve, and enjoy on a regular basis. Being a stick shift makes it all the more appealing, and the overall original condition is the icing on the cake, so to speak. Based on modern day values this example is a bit overpriced, but these aren't that common of a car to see anymore. Would you strike a deal for this classic F85?