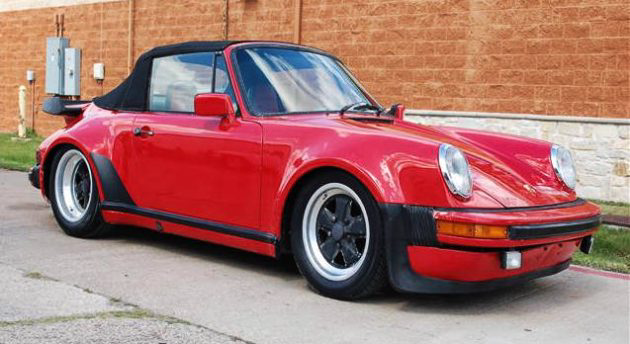 Back when I was a teenager and late '70s Porsche 911s were still somewhat affordable, I dreamt of buying a low model Targa or coupe and building it up to Turbo specs (well at least to look like one). Seeing as I was living in Wyoming there weren't too many 911s around, especially cheap ones, so I never got around to it. I don't have those kinds of crazy dreams now, chalk it up to maturity and crazy 911 prices! I still love the looks of the Turbo body, so I wouldn't mind having a base 911 that has already had all the body conversion work done. This 911 started life as a Targa SC. Not only has it been converted to look like a Turbo, but it has also been made into a Cabriolet. After the conversion, it was parked in a basement and forgotten. It's been pulled out and is now up for grabs here on eBay in Wylie, Texas with a BIN of $19,800.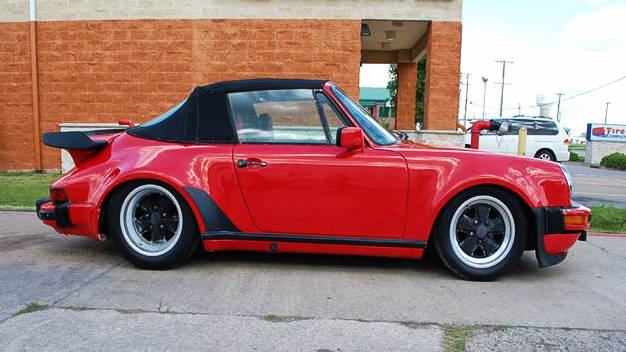 The job of making a base 911 look like a Turbo really isn't that big of a deal, it is mostly welding in the wide rear fenders. The Targa to convertible conversion is a bit more involved and probably hurts the value more than it helps. It looks like the conversions were well done, but after sitting in a damp basement, the body has some rust issues that need to be addressed. The seller states the floors and main structure are solid, so that is hopeful.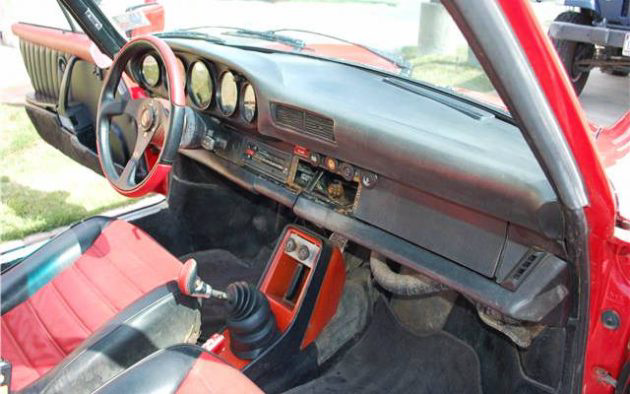 While I like the exterior work, I'm not loving what was done to the interior. I think it would look a lot better without all the red spray painted interior panels or red seat inserts. Finding all the correct parts won't be that challenging, but it also won't be cheap. I'd love to see how the convertible conversion was done and what all went into making it all work.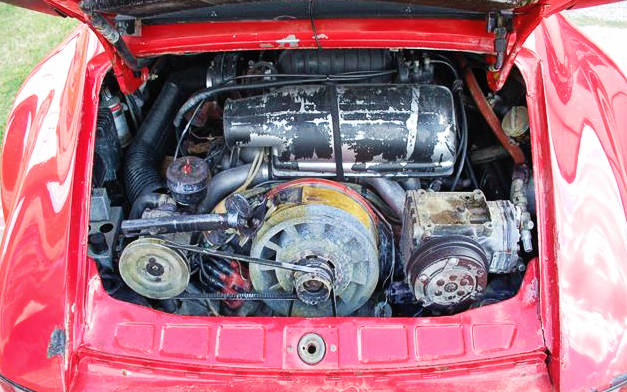 The engine is looking a bit tired and there is no word as to whether it runs or even turns over. I'm going to guess it is going to need a complete overhaul. The seller isn't sure if it's the numbers matching engine and transmission, but they provide all the numbers for further investigation. The engine is a '78 SC, so chances are it is original. It also looks to be an A/C car, which would make it much more enjoyable to drive during the summer.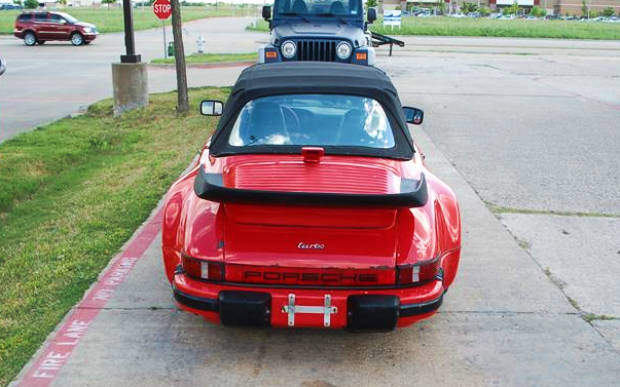 Getting this Porsche back on the road is going to be a ton of work. There is rust that needs to be repaired and it's hard to say what all the engine is going to need, but it sure would be sweet to pull up in a 911 Cabriolet with the Turbo look. I would get rid of the Turbo badges and repaint it in a color other than red. The seller suggests building it into an outlaw, which could be fun too. Any thoughts on what to do with this Turbo wannabe?