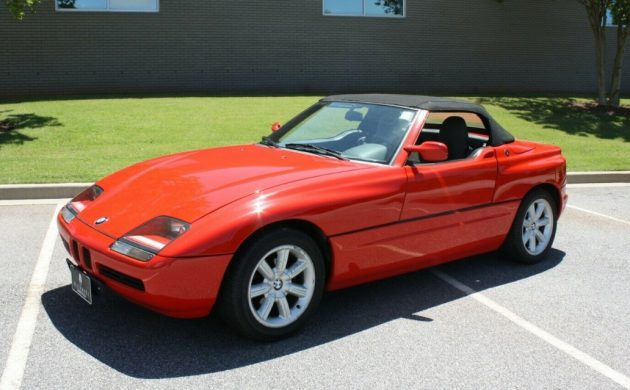 Though many folks are familiar with BMW's Z3 and Z4 models, the first BMW Z Series model was the Z1, a funky roadster with a production run of approximately 8,000 units. Additionally, the Z1 was never offered in the United States market when it was new, which makes this 1989 BMW Z1 that is available here on eBay an interesting find.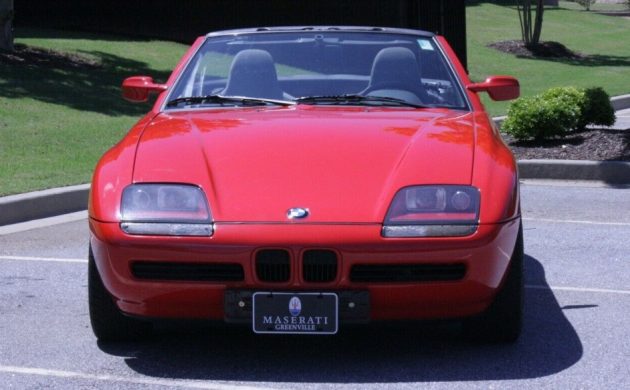 This Z1 is available in Greenville, South Carolina. Coincidentally, this is close to one of BMW's largest North American manufacturing plants, which is located in Greer, South Carolina. This example was originally imported to be a collection piece, but now it is up for sale, with the seller stating that it "represents the perfect Cars and Coffee driver."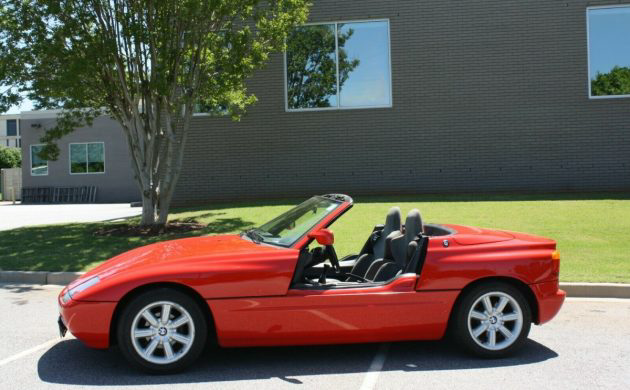 For those unfamiliar with the Z1, its design is one of the most unique aspects of the vehicle. Most cars have doors that swing outwards, but the Z1's doors retract downwards into the body. Other interesting design features include removable plastic body panels, a flat undercarriage for improved aerodynamics, and a protective roll hoop integrated into the windshield.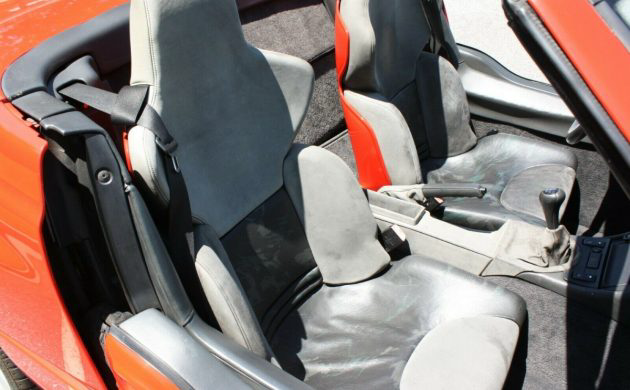 The interior of the roadster is rather simple, but that's not an issue on a car like this, where the most important part is enjoying the ride. The Z1 features front suspension that is nearly identical to the company's E30 3 Series, while the rear suspension and differential are similar to the E36 3 Series.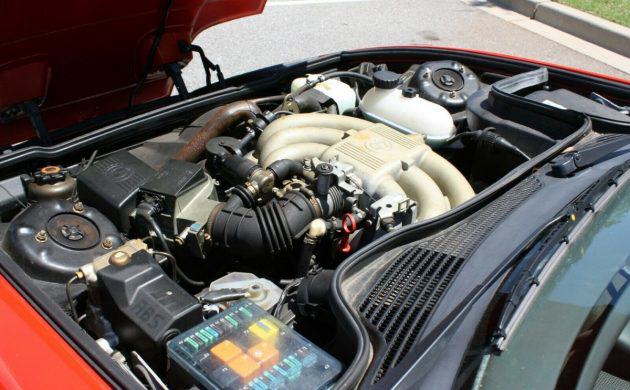 Each Z1 featured the same drivetrain as the E30 325i – a 2.5-liter M20B25 6-cylinder engine, which pairs to a 5-speed manual transmission to drive the rear wheels. This Z1 has 66,639 kilometers on the clock, which translates to approximately 41,157 miles, and it runs and drives without issue.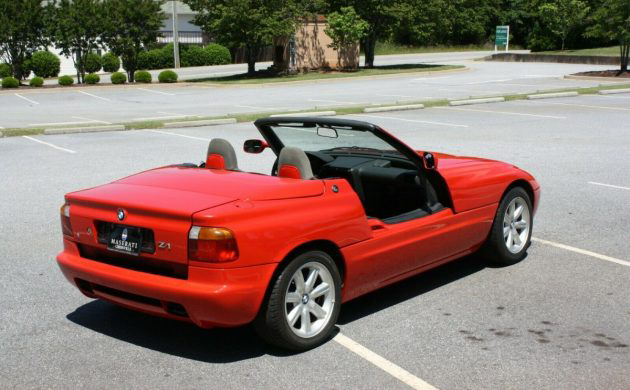 The Buy it Now price for this Z1 is $56,995. Would you pay the price for this unique piece of BMW history, or would you rather spend it on another BMW?