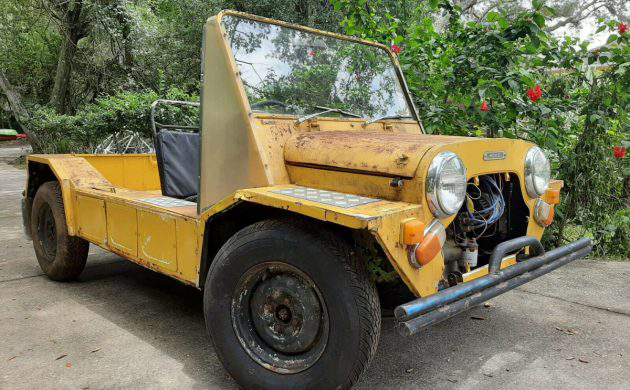 A recent fascination of mine as it relates to the types of automobiles I aspire to own is the cars and trucks that would look perfect parked in an island community, places like the Outer Banks and Nantucket, to name a few. This is a wide range, for sure, but there's definitely a "type" and certain vehicles that don't make the cut. A big prerequisite is that they are, by and large, slow. Island communities usually have low speed limits and are so damn crowed anyway that to have a muscle car is relatively pointless. That's why I like this 1971 Austin Mini Moke, which is coincidentally listed for sale here on eBay in beautiful Saint Augustine, Florida, with bids to just over $6K and the reserve unmet.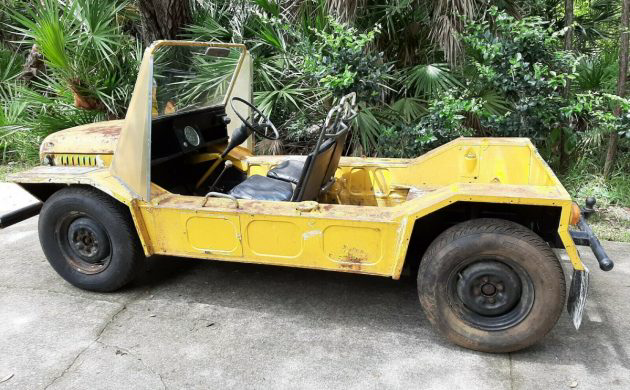 I suppose that's why I aspired to own the 1981 Toyota HiAce I have in the garage, and now two Isuzu Troopers. The only limiting factor to enjoying these vehicles is that because they are so low on horsepower, they don't necessarily thrive in the everyday traffic of suburbia. Fact is, a base model Hyundai can absolutely roast my van in a stoplight grand prix, and while it's not about winning drag races, you do start to think it'd be way more pleasant to own a vehicle with a 0-60 time north of 10 seconds in a small ocean-side community with limited open roads for justifying relentless accelerator pedal stomping. This Mini Moke will be in the same category for sure, but its appearance should ward off any expectations of speed.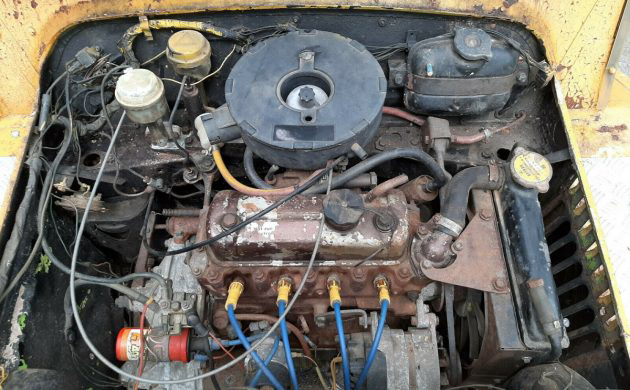 I suspect people see my van and suspect it's just some weird contractor's vehicle with at least a six cylinder engine under the seats. Nope – it's a four-cylinder diesel that makes about 6o horsepower on a good day. The Mini Moke's drivetrain is based on the standard Mini's running gear, but the engine doesn't run despite its overall simplicity. The seller notes the engine turns over easily and that he's confident it will come back to life without too much work. What's intriguing about this Mini Moke is how it got here in the first place: the seller notes that this example is an Austalian-Leyand built Moke, so it's certainly traveled around a bit before ending up in Florida.
The listing notes that there's evidence of floor patch work done by a previous owner in the center of the chassis, but happily, the seller reports no accidents in the Moke's history file. This example is quite barren inside, even by the Moke's standard of luxury, as more features have been removed than have been replaced. At the very least, the canvas top should go back on so we can see the Moke in its full glory, and it's also the kind of look that helps people envision seeing a Moke parked in their driveway while summering in some coastal community. A few of these have gone for good money at auction in restored condition, and it wouldn't surprise me if this one ends up as marketing gimmick for a business or a shuttle vehicle for for in-town pickup and dropoff. Would you hail a ride in a Moke?