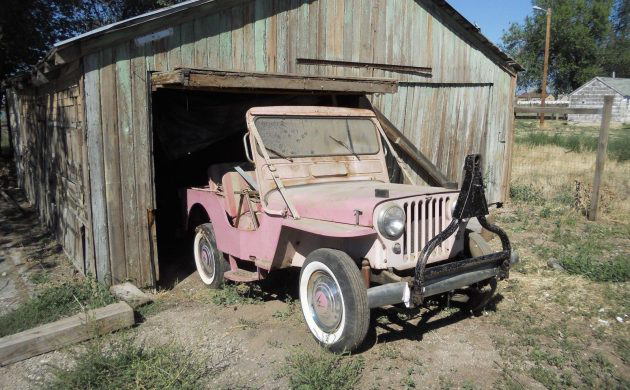 It's not uncommon to find an old Jeep in a barn, but this particular one is a different story! This is a rare Gala Runabout model and these were typically purchased by resorts in popular vacation destinations for their visitors to buzz around in. There were about 1,1000 built so finding an original one in this condition is unheard of today. It's located in Salt Lake City, Utah and is listed here on eBay.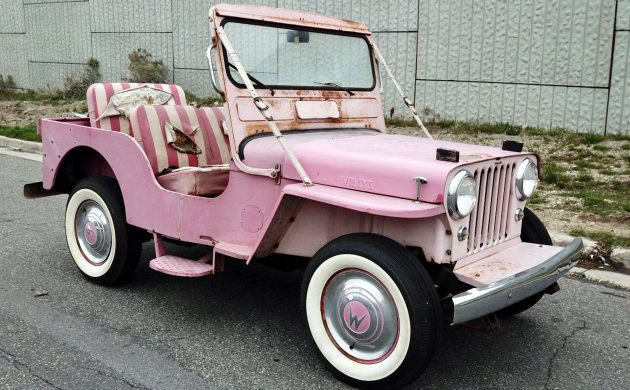 These cool little cruisers were based off the DJ (Dispatcher) that was used for Postal carriers and such. They were bare bone runabouts that featured a column shifter and rear wheel drive. That makes sense when you consider their intended purpose of cruising around tropical paradises on mostly paved roads.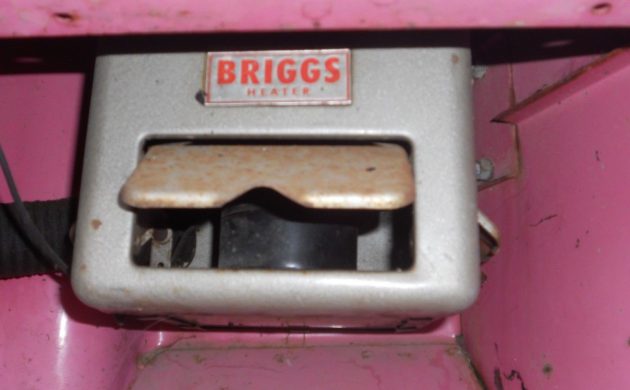 The under dash heater is a head scratcher though. Perhaps it was installed after retiring to Utah? Or maybe it just didn't want to make the long journey to Hawaii or Acapulco? It would be interesting to know the full history behind this one and how it ended up in a barn. One thing is certain, those floors look really good if it lived by an ocean or even a salt lake…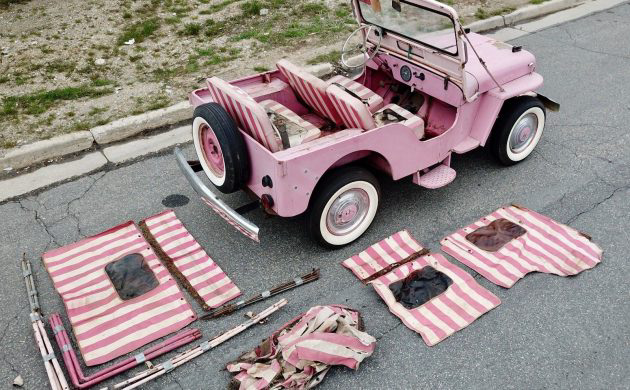 The seller gives a lot of general information about these rigs, but not much else. This one supposedly came out of a large collection that had been stashed away for 45 years. The drivetrain is going to need to be gone through and there are no photos provided of the engine in the listing. From what we can see though, this does look like a killer find and we hope the next owner is wise enough to keep it as original as possible. Could this be the perfect summer project?