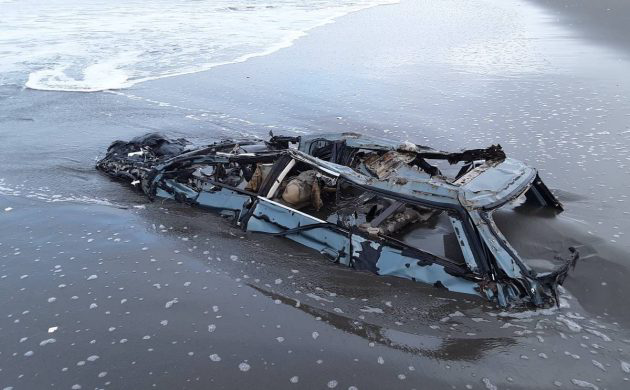 For a week or so in the early 2000s, I borrowed my uncle's 1987 Corolla wagon. It was a bit smaller than this 1987 Toyota Tercel wagon, but still a very decent little hustler and hauler for not much money. In fact, I'm pretty sure he bought it for less than this severely beached Tercel, which is buried in a beach in Samoa, California. While the lame attempt at humor is obvious, less so is how this carcass (which I doubt is actually a Tercel or even a Toyota) came to be a wreck on the shores. Find the listing here on craigslist with a $1,500 asking price.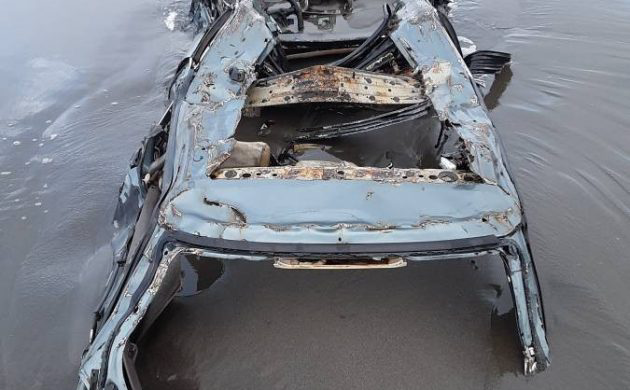 So, in addition to being a total joke of a listing, I also doubt this is a Tercel. To me, it looks much closer in profile to a third-generation Subaru Legacy or Outback wagon. Of course, I'm open to other suggestions. The gaping hole in the roof is unusual, and strikes me as a crude opening potentially carved by first responders due to a serious car accident. An alternative theory is that the third-generation Outback was available with dual sunroofs – perhaps this is what happens when two panes of glass in car roof are thrashed in the ocean? The third brake light is in the correct spot for a Legacy.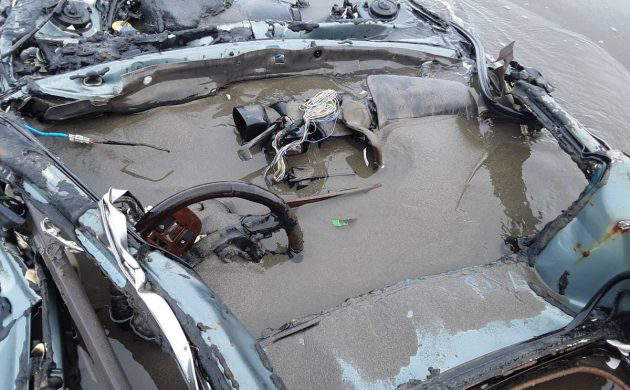 As a former owner of a 2003 Legacy sedan, the wood trim on the window controls is a familiar site from an Outback in the "Limited" trim, and the four-spoke steering wheel was standard fare across the lineup. The light green paint also a popular Outback color, and certainly Subaru's second home after the Northeast is the Pacific Northwest. I'm open to theories as to how this happens; was it a hulk that went into a cargo ship and fell off in rough weather? Or is it more likely the result of some drunken hijinks that resulted in a battered Outback going over a cliff in dramatic fashion?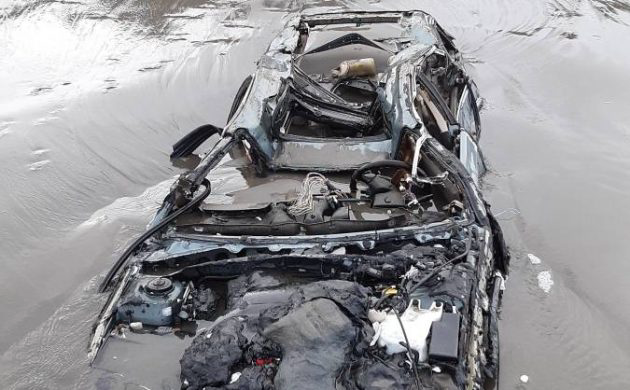 Whatever the story, I doubt in the environmentally-friendly culture of California that this wreck will remain beached much longer. Perhaps if there are any VIN numbers still visible on the chassis, local law enforcement can do some digging to make sure it doesn't belong to a missing driver, and that this listing is just a continuation of a joke that began with a broken Subaru and an inviting ocean.