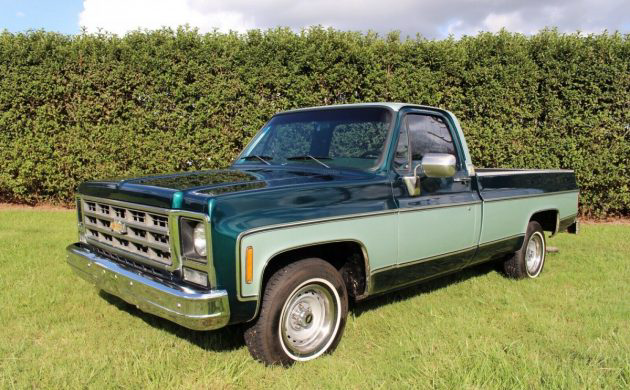 This pretty 1979 Chevrolet C10 pickup is a Bonanza package survivor with just 66,894 miles and seemingly excellent cosmetics. The dark green over mint two-tone is a sharp look, and the chrome all appears to be quite fresh. The Bonanza package was basically a cosmetic dress-up kit like so many others that GM loved to use to bump up the sale price, but it's not always easy to find one of these old-school C10s in stock condition or that wasn't used as a workhorse. You'll find the C10 here on eBay with bidding up to $7,600 and the reserve currently unmet.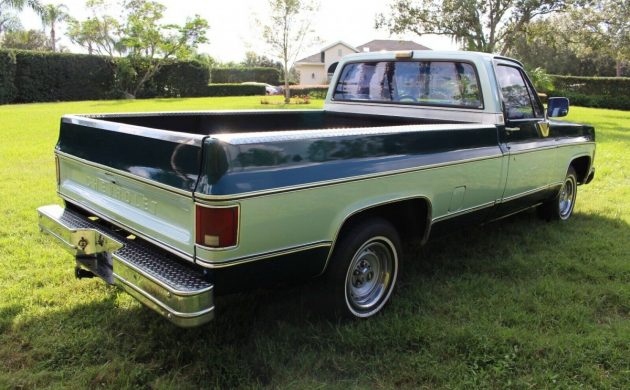 I wish this era of two-tone paint jobs would come back, but even if it did, there's no way it would look as good as it does on a square-body pickup. This Bonanza has the longer bed which isn't nearly as coveted as the short-bed models, but I wouldn't write it off just because of that. The bed does have a liner in it, so it's impossible to say just how well the paint underneath has survived, but the condition of the rest of the truck would seemingly indicate it's still quite nice underneath. The Chevy wears factory Rally wheels with chrome trim rings and new white-line tires.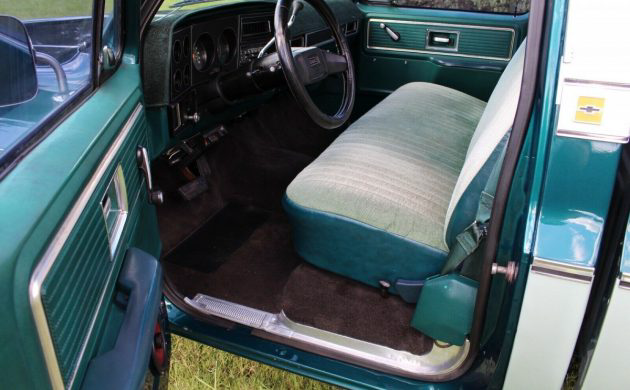 The cabin appears to be in excellent shape, and maintains a level of cleanliness not associated with a workhorse. According to a listing I found breaking out the features of the Bonanza package, the carpeting should be color-keyed, which it doesn't appear to be here. Who knows – that description may be wrong, or the carpeting may have been replaced. The fact that the bench seat has the corresponding green vinyl along the bottoms makes me think it should all be tied together, but I'll defer to any Bonanza experts in the room to confirm.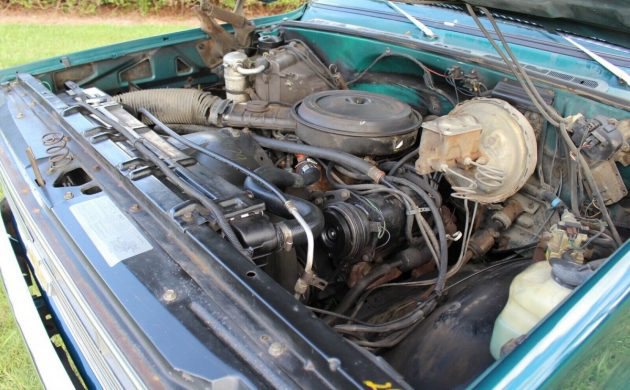 The 350 is said to run strong, and obviously the low mileage should indicate there's years and years of life left in this minty C10. The truck comes with some pretty typical options, including power steering, power brakes, cruise control, tilt wheel, and working A/C. It seems like every week there's another batch of clean C10s coming up for sale, and while it can seem like an oversupply would diminish interest, it doesn't seem to be the case. Would you take a swing at this one, or are you a sucker for clean short beds?
Have something to sell? List it here on Barn Finds!