When it comes to significant Porsches, most of the chatter tends to be around the Speedster, or the turbocharged 911 and 930 cars. And while competition models like the 550 Spyder may suck up any remaining air in the room, one cannot forget the 1955 Porsche 356 "Pre- A" with its iconic bent windshield design. Also known by the fender badge that spells out "Continental", this model is the predecessor to the 356A that bowed in 1955, which also saw the transition to a conventional curved windshield. To call it rare is an understatement, especially in unrestored condition like this. Find the 356 here on eBay with bids to over $85,000 and the reserve unmet.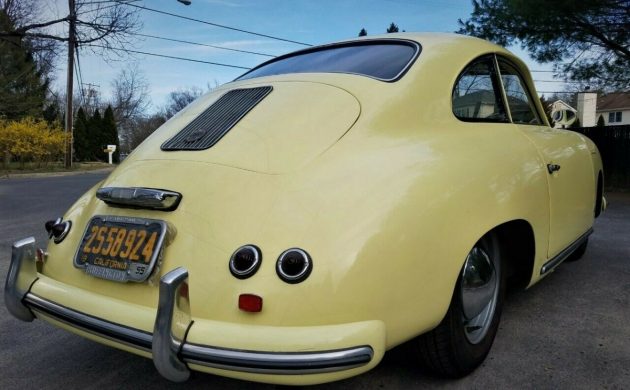 The beehive taillights are another tell-tale sign that we're looking at a very special 356, which is also one of the first models that Max Hoffman himself personally had a hand in bringing over to the states, along with the Speedster and the America Roadster. This is actually the genesis of the "Continental" branding on the fender, as Hoffman was concerned that American shoppers wouldn't be interested in a car with just numbers for a name, such as the 356. The Continental name was later removed, but it's another clue as to which 356s are among the earliest models.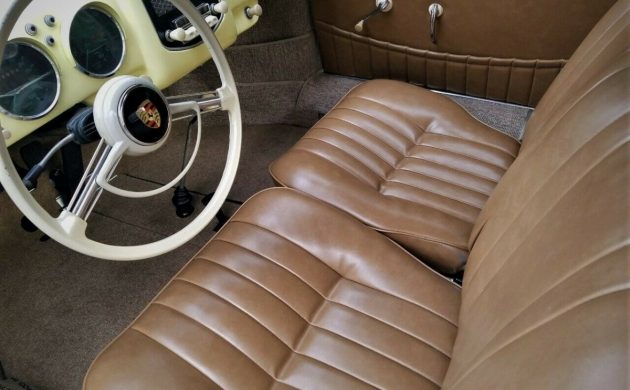 There's numerous small details that set these early models apart, including the Telefunken AM-band radio and the hand-operated pneumatic fuel gauge. There's also a very swanky piece of engine bay insulation that sits between the engine compartment and rear seat, the color of which matches these handsome caramel leather seats. In other words, if you're a 356 expert who is shopping for an early bent windshield car, there's numerous ways to tell whether a seller has gone through the motions of ensuring a rare model like this is factory-correct.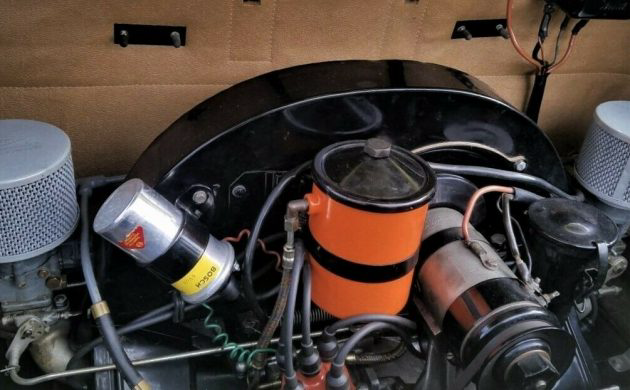 The engine bay is as nicely detailed as the rest of the vehicle, and the seller notes that the running gear is numbers matching. Curiously, the first few lines of the listing mention that the car is "…for restoration," which confuses me given the generally high grade of condition it appears to be in. It does mention that this car benefits from an older restoration in which many mechanical components were rebuilt, with a few wear-and-tear items replaced. Numerous records, books, manuals, and even the luggage and accessories catalog all accompany the car. These early Porsches were already considered fairly unrepeatable, and this Pre-A survivor is likely among the best examples left.