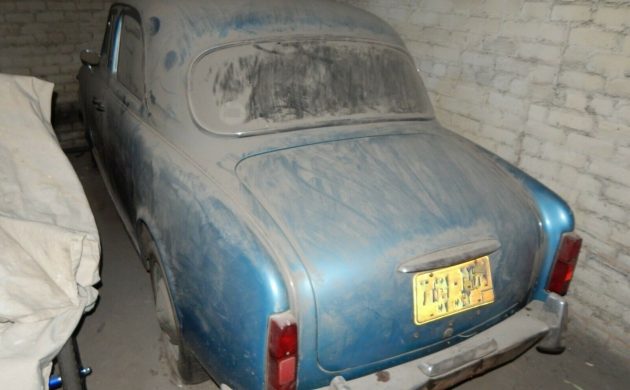 Update 9/12/19 – After four months this cool Italian barn find is still on the market. It's listed here on eBay again, but will it find a new home this time around?
From 5/10/19 – This 1961 Lancia Appia Berlina is a recent discovery, emerging from multiple decades in an east coast Alfa Romeo collection. The sedan shows years' worth of dust but looks surprisingly good out in the daylight. These were cleverly packaged sedans and feature a pillarless design among other engineering feats. This example is listed here on eBay with bidding over $2K and the reserve unmet.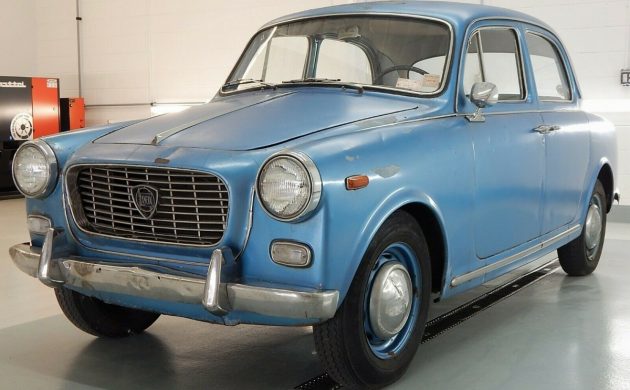 As mentioned, this example cleaned up nicely when washed. The body looks incredible – straight, with no obvious signs of damage or rust – and even the chrome retains some luster. The structure is said to be quite robust to account for the unusual entry/exit process, and the seller says the doors close with such authority that prior accident damage is doubtful. While not particularly exotic – Alfa made a ton of these – finding one in survivor-grade condition is what makes this example so exceptional.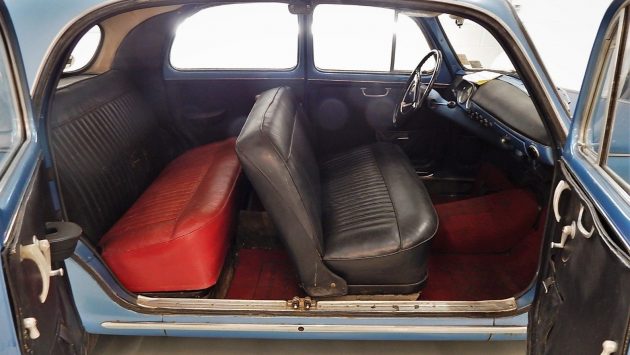 While mostly a Texas car since new, it did make its way to a collector in New York in the early 80s. Not much has changed from the factory, other than the odd color matching (or lack thereof) occurring in the cabin. It's likely the Texas sun caused for at least part of the interior to warrant removing and replacing, but the cherry red carpets lead me to believe the back bench is the last remaining original piece. Then again, the door panels match the front seats and rear seatback, so it's anyone's guess. It won't take much to set it right, however.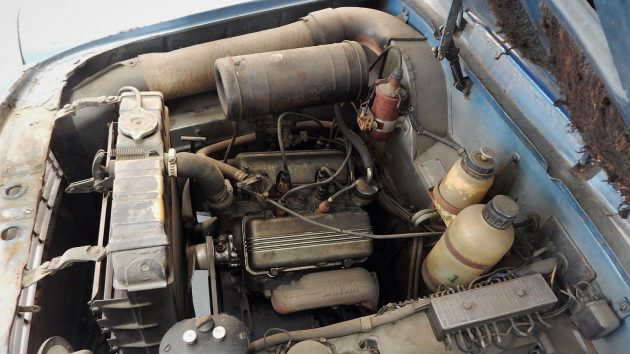 The engine is a unique V4 design and provided decent thrust with a top speed around 82 m.p.h. and increased horsepower over previous generations. The braking system was also quite innovative, and all of these engineering achievements – including the pillarless design – gave Lancia a home run for a comfortable, efficient sedan, only held back by a slightly high price tag that limited sale success early on. This one looks quite worthy of continued preservation and we hope the next owner changes very little.
Have something to sell? List it here on Barn Finds!