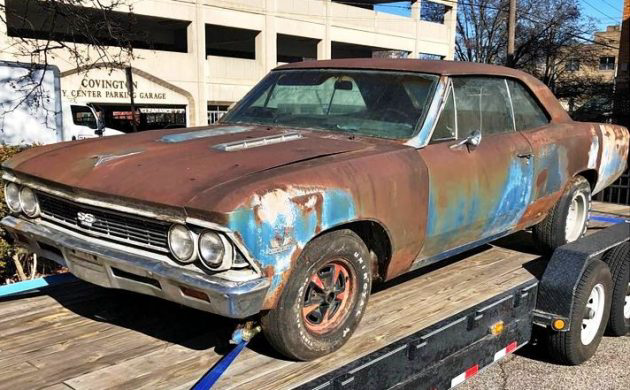 Classic muscle cars took a while to catch their second wind, and many parked or left to rot before the late '80s were just "old cars" to many owners. This 1966 Chevrolet Chevelle SS 396 in Los Angeles, California may well have sat unused since the 20th Century, either given up on or awaiting a restoration that never happened. Now it seeks a new owner on Facebook Marketplace where $16,000 would satisfy the seller and a an equal or higher additional investment might yield a $45,000 to $55,000 car, according to ConceptCarz.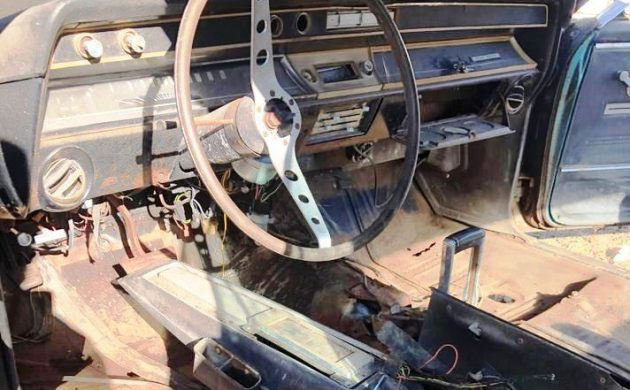 Despite the rust and missing seats, the SS retains the desirable center console with beefy automatic shifter. The original air conditioning equipment is a plus even if none of it works. The seller includes a few pictures of the crunchy but salvageable undercarriage, and describes the floors as needing patches.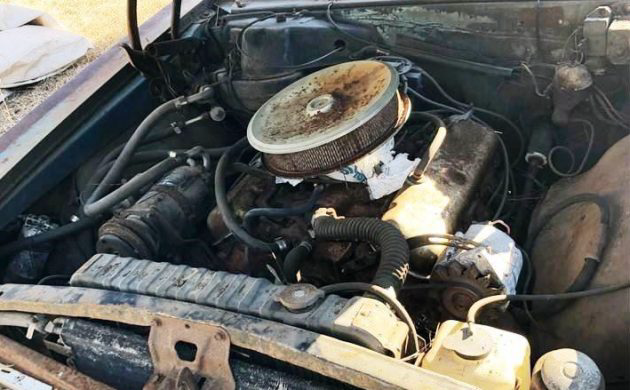 The nondescript engine looks like a proper big block, and the original lent its name to the Super Sport package which Chevy brochures called "SS 396." Three engines of that displacement made 325, 360, and 375 HP, any of which would have been stout. That's either a plastic bad covering the carburetor, or a rag taking up the place previously occupied by a carburetor. Either way the buyer should plan to replace nearly everything mechanical. Just having an air conditional compressor may be a good sign, as many were jettisoned upon the first sign of malfunction. Single-circuit manual brakes can work fine when properly adjusted, but anyone planning to drive many miles may well consider an upgrade.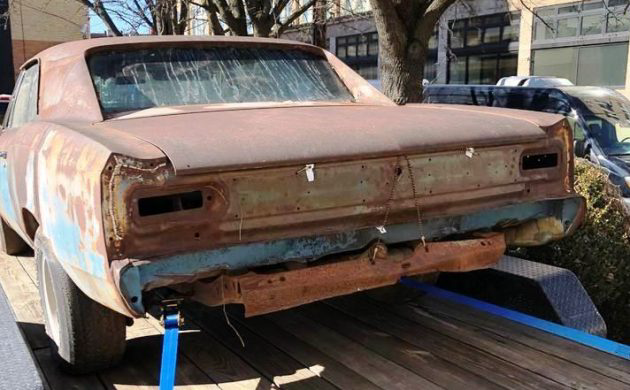 A trunk full of trim may include some of the bright work for the rear. Embarking on body work then leaving water-soluble or self-etching primer on a car without painting it can spell bad news. The half-done body rusts quickly when parked outside before gaining a top coat. Note how the C-pillars give the Chevelle fastback styling with a more upright window to help shade the car's interior. The buyer will no-doubt wish he or she found this car instead of paying the "finder's fee" to the current seller. That's all part of the game, though. Would you go $16,000 on this mixed-bag SS?